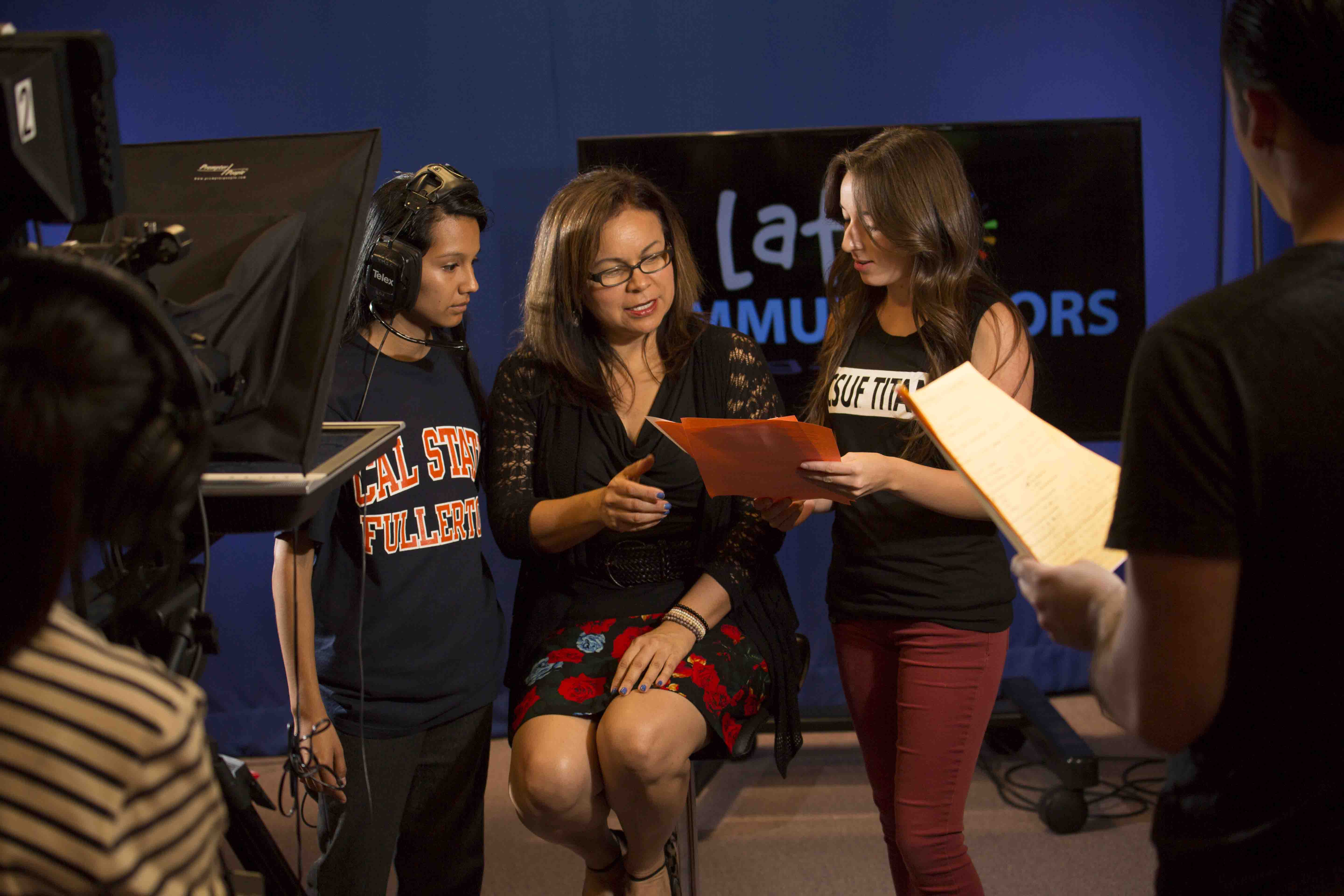 Dr. Inez González Perezchica is the Director of the Latino Communications Institute (LCI) within the College of Communications at CSUF. The LCI is a workforce-prepardness program that supports the development of U.S Latino cultural competency through relevant courses, research, and a broad spectrum of educational opportunities.
Inez gained her media and entertainment expertise during her nine-year tenure at the National Hispanic Media Coalition (NHMC), with her last years there as the Executive Vice President of this leading Latino media advocacy organization. Inez's accomplishments at NHMC include creating a thriving media policy program; securing national foundation support; and spearheading the groundbreaking studies on hate speech and related public campaigns.
Inez's broad career experience includes working in the government, health and transportation sectors. She is a fellow of Hispanas Organized for Political Equality (HOPE) Leadership Training Institute; the Women's Policy Institute a program of the California's Women Foundation and the National Hispana Leadership Institute (NHLI).
Inez has a Bachelor's degree in Computer Science from the University of San Diego; a Master's degree in Organizational Management from the University of Phoenix; a Master's degree in Public Administration from Harvard University's Kennedy School of Government; and a Doctoral degree in Education Leadership from Cal State Fullerton.
She currently serves on the National Immigration Law Center (NILC) Board of Directors. NILC's mission is to improve the lives of low-income immigrants. Proud to be a binational citizen, Inez was born and raised in Tijuana, Mexico.