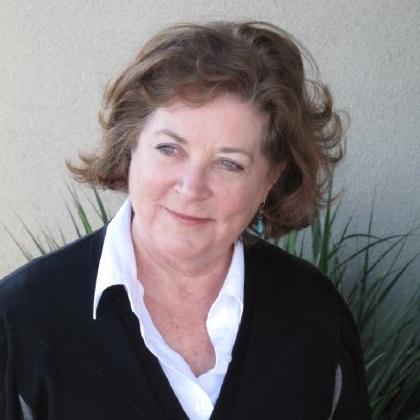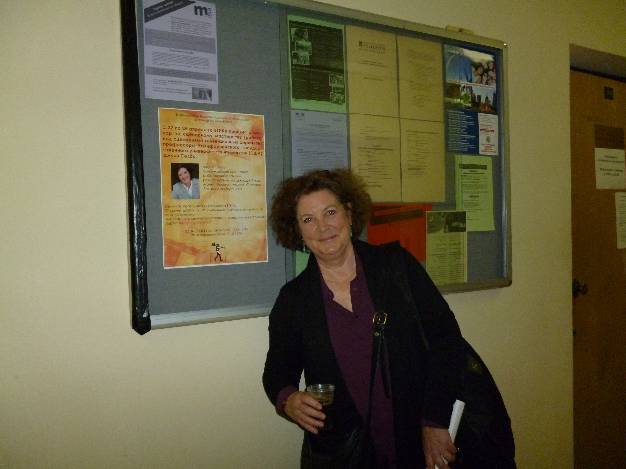 Department: Cinema and Television Arts
Phone: (657) 278-7167
Email:   jselbo@fullerton.edu
Office:  CP-650-17
Personal Website:
Faculty Biography:
Degree:  B.F.A
Degree Area:
Degree Univ:  Southern Methodist University
Degree:  M.F.A
Degree Area:
Degree Univ:  University of North Carolina, Chapel Hill
Degree:  Ph.D.
Degree Area:
Degree Univ:  University of Exeter
Teaching Area:
Research Area:
Jule Selbo, Ph.D., is a Professor in the Screenwriting area. She spent nearly two decades in the professional film industry: she is an award-winning screenwriter and producer with work in feature film, network and cable television, animated series and daytime dramas, working with filmmakers such as George Lucas, Roland Joffe, Lauren Shuler-Donner, Michael Newell, Aaron Spelling.  She continues to be active in the industry as a screenwriter and producer while working with CSUF's student screenwriters.
Dr. Selbo has written two books on screenwriting structure as well as Film Genre for the Screenwriter (2014, Routledge)and her book Women Screenwriters International Guide (2015, co-authored/edited with Jill Nelmes, publisher Palgrave Macmillan). Her interests and research center on screenwriting history, theory and practice, film genre, national narrative structures in film, and Pre-Code American Cinema. She lectures internationally on story structure and film genre. She is also co-editor of the Journal of Screenwriting and is active in the International Screenwriters Research Network (SRN).
EDUCATION
B.F.A, Southern Methodist University
M.F.A, University of North Carolina, Chapel Hill
Ph.D., University of Exeter
PUBLICATIONS
FILM GENRE FOR SCREENWRITERS (2014) Routledge, UK/USA  
WOMEN SCREENWRITERS: AN INTERNATIONAL GUIDE (with co-author and co-editor Jill Nelmes, under contract with Palgrave Macmillan UK, expected publishing date 2015; this book features contributing authors from across the globe)
SCREENPLAY: Scripting Through Character (expected 2015) Routledge UK/USA
THE REWRITE: First Draft to Marketplace (2008) Garth Gardner Publications. Publication 
SCREENPLAY: Idea to Successful Script (2007) Garth Gardner Publications
NOW WRITE! (2014) Chapter: Speculative Genres; Tarcher/Penguin Publishing
JOURNAL OF SCREENWRITING, Co- Editor, Intellect Press, Great Britain
Article: "Constructive Genre For Screenwriters; Mental Space"/ Issue #2 (2010)
Article: "Relevant Knowledge of Film Genre for the Screenwriting"/ Issue #3.1 (2011)
ANALYSING THE SCREENPLAY, (2010) Chapter on Pre-Code Screenwriters, Routledge UK/USA 
EL HUMOR EN EL RELATO AUDIOVISUAL – (2013) Chapter: "Comedy; The Overt and Covert" 
Editorial UNED, University of Spain Press
PROFESSIONAL FILM, TELEVISION INDUSTRY AND THEATRE WORK
FEATURE SCREENPLAY COMMISSIONS:   WHEN BETTE MET MAE – Reel History Films (2013)
HARD PROMISES – Columbia Pictures, Michael Douglas, producer (1992)
LITTLE MERMAID, ARIEL'S BEGINNING - Walt Disney Studios  (2004)
HUNCHBACK OF NOTRE DAME Part Deux– Walt Disney Studios (2002)
CINDERELLA TWO - Walt Disney Studios (2002)
YOUNG INDIANA JONES CHRONICLES – ABC, George Lucas's Lucasfilm (1992-1996), multiple episodes
MELROSE PLACE –    Fox Studios – Aaron Spelling (1999) multiple episodes
LIFE GOES ON - Warner Brothers  (1989-1992) mulitple episodes
PRISON STORIES: WOMEN ON THE INSIDE – HBO  (1991)
TALES FROM THE DARKSIDE  (1983-87) George Romero's television series, Laurel Entertainment, multiple episodes
**MONSTERS (1988- 1989) George Romero's television series, Laurel Entertainment,  
ANGELA ANACONDA   Cartoon Network (1999-2001) multiple episodes
MAYA AND MIGUEL – PBS Television (2005-2006) multiple episodes
ANGELINA BALLERINA – PBS and HIT Entertainment (2008-2009) multiple episodes
OLIVIA – Nick, Jr  (2009-present)  multiple episodes.
A sampling of credits for theatre:
BOXES (2015) Theatre West, Los Angeles
OPEN DOOR (2014) Theatre West Los Angeles
YEAR WITH NO SUMMER (2014-2015) various venues, workshops
LAKE GIRLS Last Frontier Theatre Festival, Alaska (2008) Ensemble Studio Theatre, NYC (2008)
OBJECTS - Grand Central Playhouse, Santa Ana, California (2004)
TWO NOT SO TALL WOMEN­  (short play) – Interact Theatre, Los Angeles (1996)
ISOLATE – Westbeth Theatre, NYC (1988), Theatre 6470, Los Angeles (1992)
THE WEDDING  (Actors Theatre of Louisville (1988)
NO STRANGER – Annenberg Theatre, Philadelphia (1988)