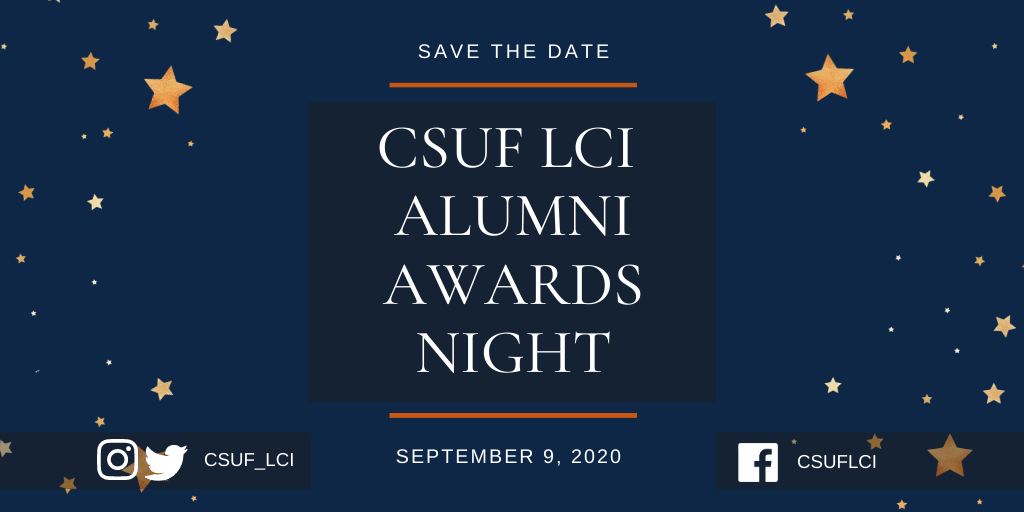 CSUF LCI 2nd Annual Alumni Awards Night
Wednesday, September 9 | 5-8 p.m. PT
Via Zoom


The CSUF Latino Communications Institute (LCI) will recognize alumni for accomplishments in their careers or community service. LCI partners will also be recognized for supporting LCI's mission, which is to develop a student and alumni talent pipeline that adds diversity to public relations, advertising, journalism, entertainment, and other communications fields.

This event brings CSUF College of Communications alumni, students, faculty, and employers together for one night to celebrate and meet new friends.
Register for the event today.

NOMINATIONS NOW OPEN
The CSUF LCI is proud to announce open nominations for this year's Annual Alumni Awards Night to recognize CSUF College of Communications Latinx alumni and students doing outstanding work in their careers and in community service.
LCI seeks to recognize up to four (4) outstanding alumni and students who embody the spirit of the LCI: committed to opening the door for collaboration, mentorship and support of all Latinx talent in the communications industry. If you know an alumni or LCI student who embodies these attributes, please consider nominating the individual by completing a nomination form. Nominations will close on August 19, 2020 at 5 p.m. Click here to  NOMINATE A TITAN.

The recipient of each award will be announced and honored at the CSUF 2nd Annual LCI Alumni Award Night on Wednesday, September 9, 2020.
By submitting a nomination, a nominee must:
agree to attend and participate in CSUF LCI's 2nd Annual Alumni Awards Night;
give permission to CSUF LCI to use biography and photos for distribution via our media network online, social media, and event marketing purposes.
For award nomination guidelines, please visit: https://bit.ly/2OoHmkV

Nomination deadline is August 19, 2020, at 5 p.m.
SUPPORT THE LCI -- SPONSORSHIPS AVAILABLE
To learn more about the LCI and discuss sponsorship opportunities for this year's event, please contact College of Communications, Dean Dr. Bey-Ling Sha at bsha@fullerton.edu.
Sponsorship opportunities now available at SPONSOR LCI

.
THANK YOU TO OUR SPONSORS
Special thank you to LCI founding partners:
Southwest, Univision, Casanova/McCann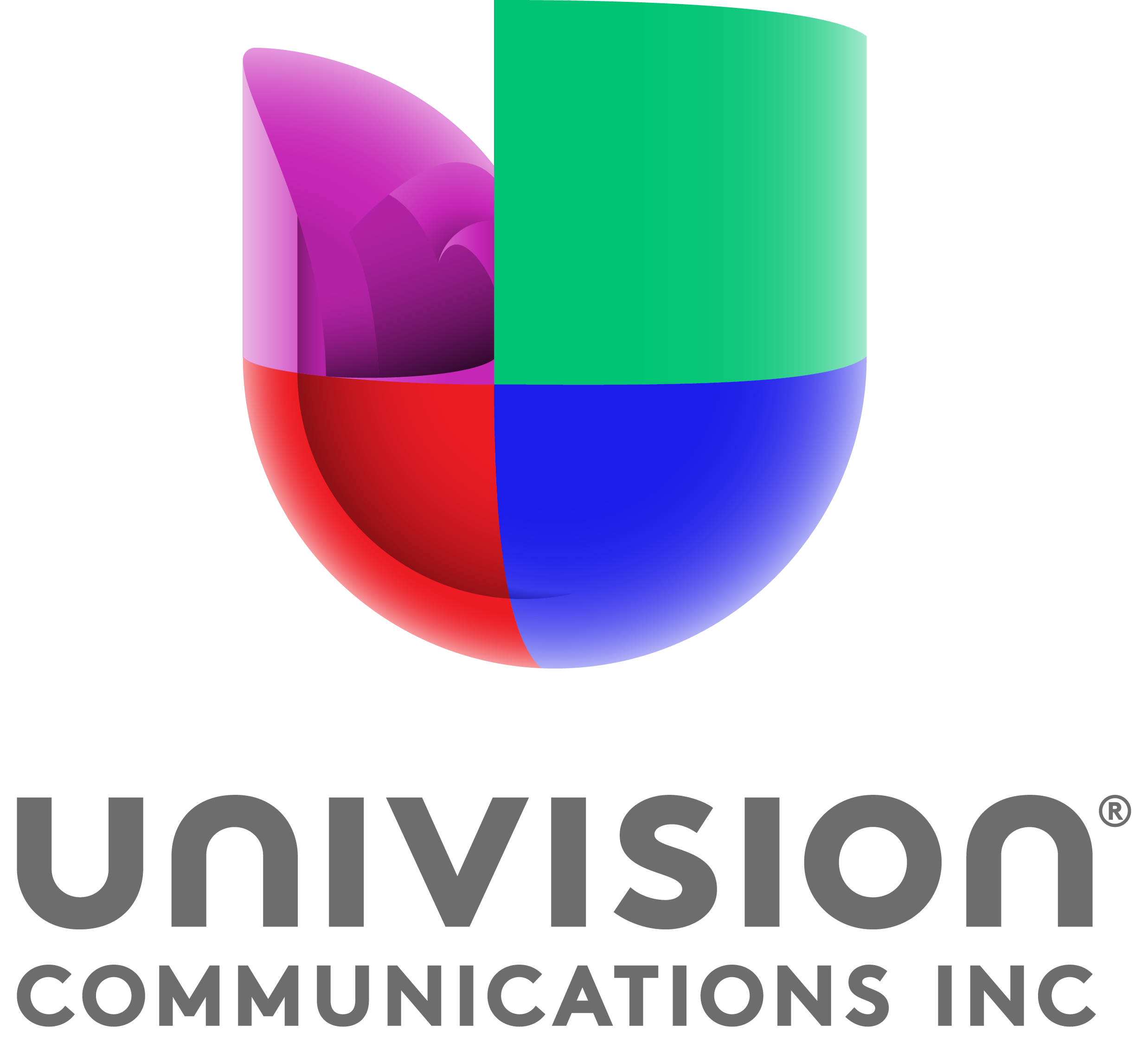 Presenting Sponsor:
Museum of Public Relations
Community Sponsor:
OC-PRSA                                        HPRA LA                              Ruben Salazar Film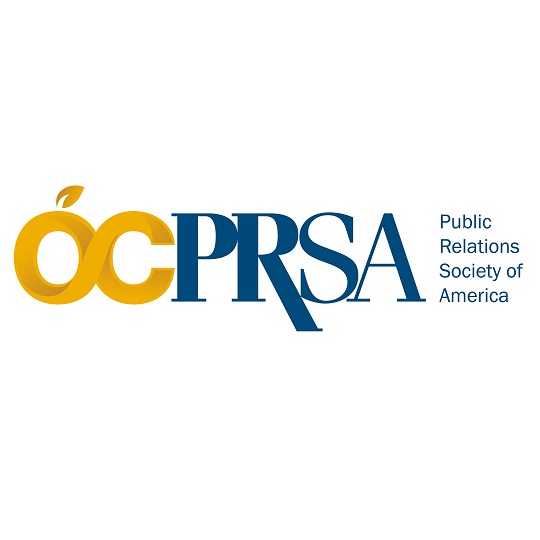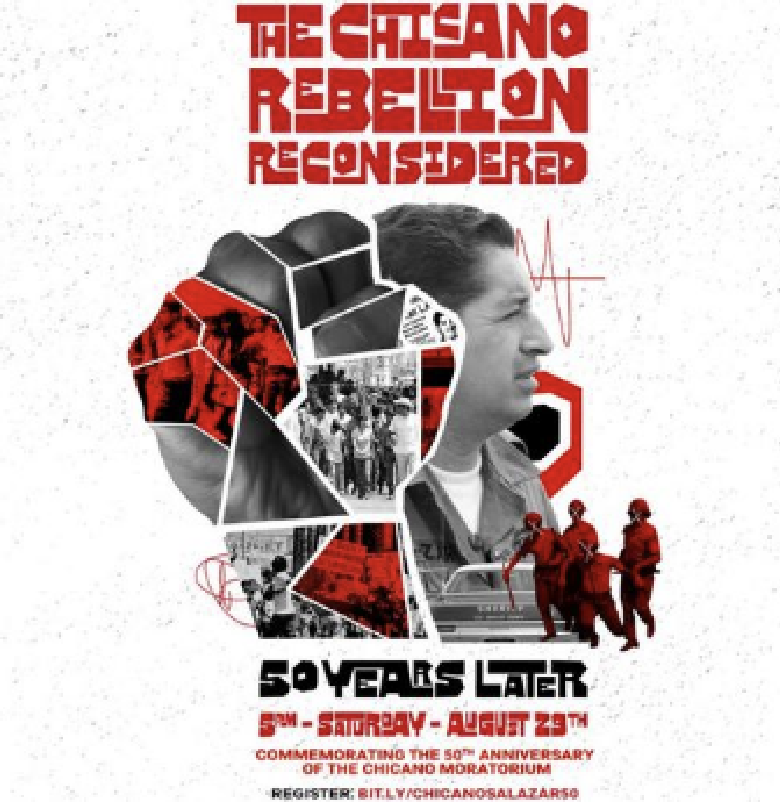 Friend Sponsor:
Agency M Media                                        PRSA LA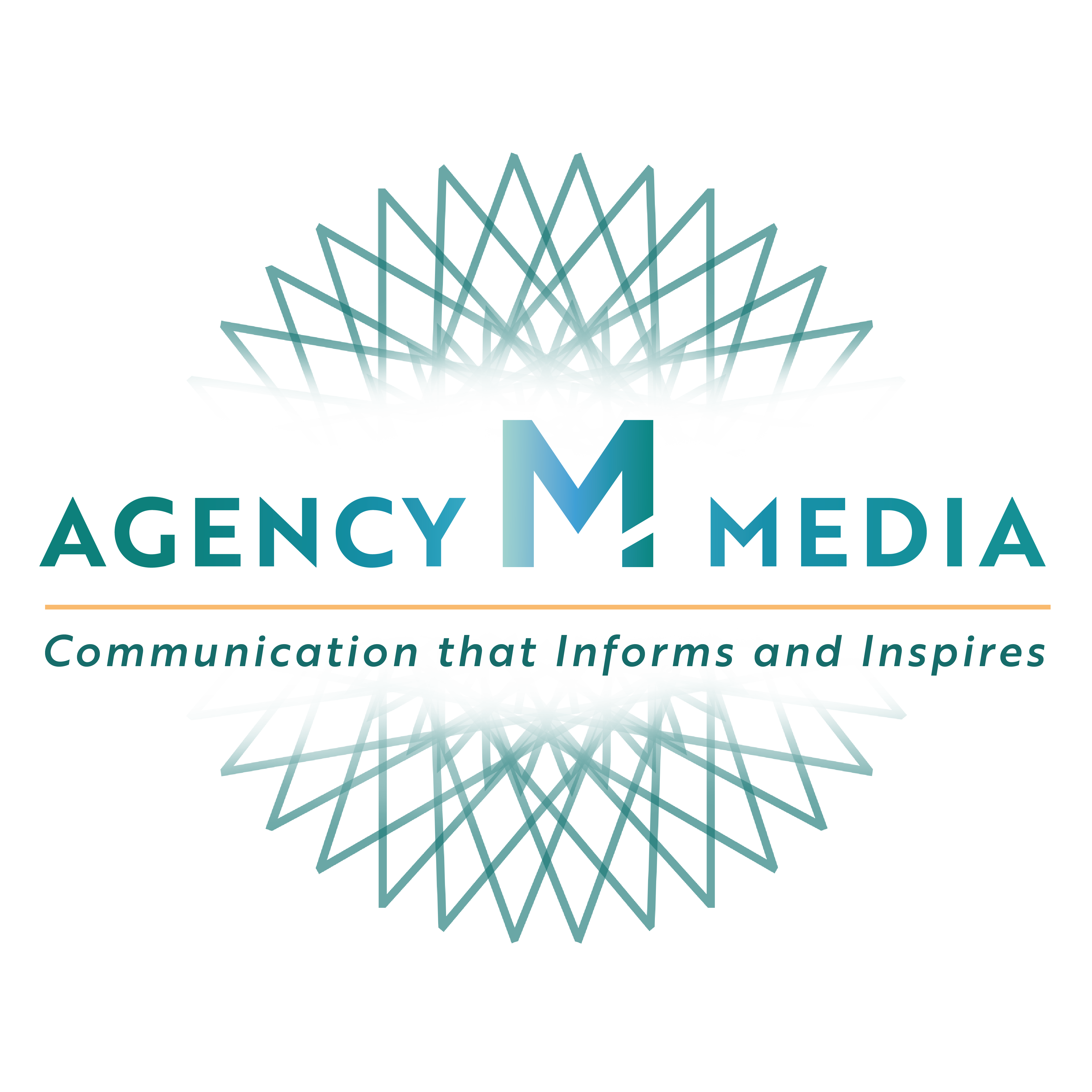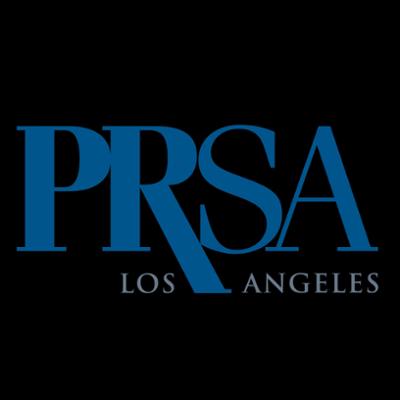 Alumni
                                                              Claudia Amezcua          Yunuen Bonaparte          Esmeralda Cisneros
                                                               John Echeveste              Silvia Pereida                    Elizabeth Romero
                                                              Caroline Salinas             Alison Sotomayor            Lucio Villa