Name: Cynthia Montes
Degree (Major/Emphasis): Political Science
Graduation Year: 2017
Current Position: United Food and Commercial Workers International Union
Title: Bilingual Communication Specialist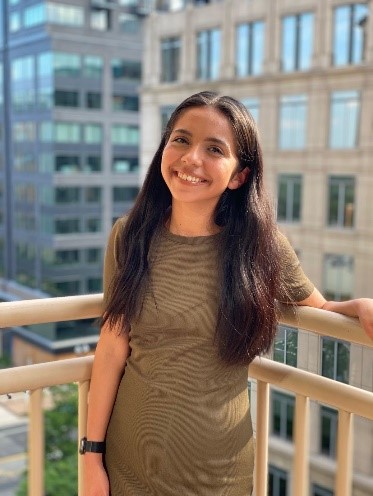 What made you choose your major/career
Trying to do my part to try and make the world a better place for working class folks.
Share with us a pivotal experience at CSUF that got you to where you are today.
Being a fellow for Bernie Sanders' 2016 presidential bid and interning in Washington, DC with the Cal State DC program.
What do you do in your job (duties)?
Social Media Monitoring, Press Outreach, etc.
What do you think helped you land your current position?
Being polite and reliable with folks in my network.
How did LCI help you?
LCI helped me realize that career relevant internships/fellowships are just as important as getting good grades in college.
Advice: to students pursuing a career in your field.
Do as many internships and fellowships as you can and be responsible/reliable.
What is one lesson learned that you have been able to apply to your career or personal life?
Go for it! You really don't lose anything from trying.