College of Communications Latest News
Check out the top stories happening with the College.
More than 100 women in higher education leadership gathered April 17 to hear Soroya Coley, Cal Poly Pomona's new president and a former campus dean, speak on ways women leaders can "use their voices" to empower students and other leaders, during the American Council on Education Women's Leadership Forum held on campus.
Join the conversation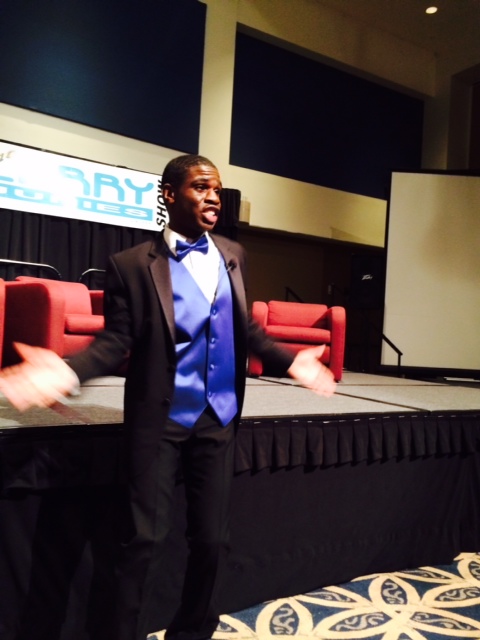 Larry Junies entertained a crowd of 300 students and guests Monday evening, April 13th, in the TSU. The Larry Junies Talk Show featured the music group, Undecided Future and guest interviews.
Phil Weir-Mayta spent 13 years as a speech-language pathologist, but it was an interest in motor control and learning, especially in older adults, that sent him back to the classroom and toward a future as a researcher and educator.
Five faculty in the College of Communications were recognized recently for their outstanding work in the area of service. Dean Irene Matz introduced the faculty, and Deputy Provost Shari McMahan presented them with their certificates, at the university's annual faculty recognition event in the Titan Student Union on March 25.