College of Communications Latest News
Check out the top stories happening with the College.
College of Communications Adjunct Faculty Member Benari Poulten does more outside the classroom.
Former Paramount Network Television President Garry Hart joined Cal State Fullerton this fall as chair of the Radio-TV-Film Department.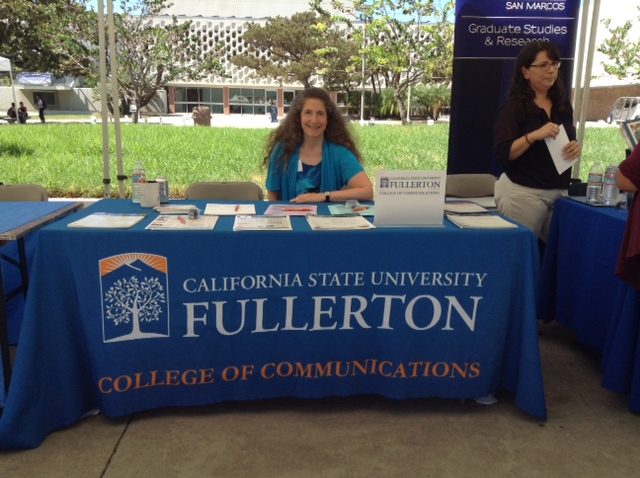 Dr. Andi Stein (pictured here) and Dr. Gary Ruud represented the College at the CSUF Graduate School Fair on Wednesday, September 24. All three departments are currently accepting applications for graduate study for 2015-2016.
Students in a radio-TV-film class last week got an opportunity to hear about the experiences, challenges and opportunities in the TV and film world from three area executives.
Celebrating trust and values at the 2014 Trust Summit are, from left, Mike Weisman, founder of the Values Institute; Patty Malone, associate professor of human communication studies; Irene Matz, Interim Dean for the College of Communications; and Mark Guohua Wu, associate professor of Communications.