College of Communications Latest News
Check out the top stories happening with the College.
The days where students, dressed in formal attire, stand at a podium and allow each other to calmly discuss a particular issue are decreasing.A new form of debating, known as performance debating, is becoming more popular.
His career in business journalism spans from The Wall Street Journal to Bloomberg News. Joe Winski, a veteran journalist, is one of the two latest Reynolds Visiting Business Journalism Professors at Cal State Fullerton. He was invited through a $1.67 million grant from the Donald W. Reynolds Foundation.
Eight faculty authors were celebrated at the 14th Annual Author Awards on February 26, 2014. The Office of the President, Division of Academic Affairs, Pollak Library, Titan Shops and the Faculty Development Center hosted the annual event.
Mechanical engineering students Michael Crull, from left, Kenton Koch, Derek Bosman, Kyle Ramirez, Bryan Humburg, Jeff Weidner, Tyler Beaudette and Kalen Eidenschink are excited to use the tools from Monster Tool Co. to build the team's Formula SAE race car for collegiate competition.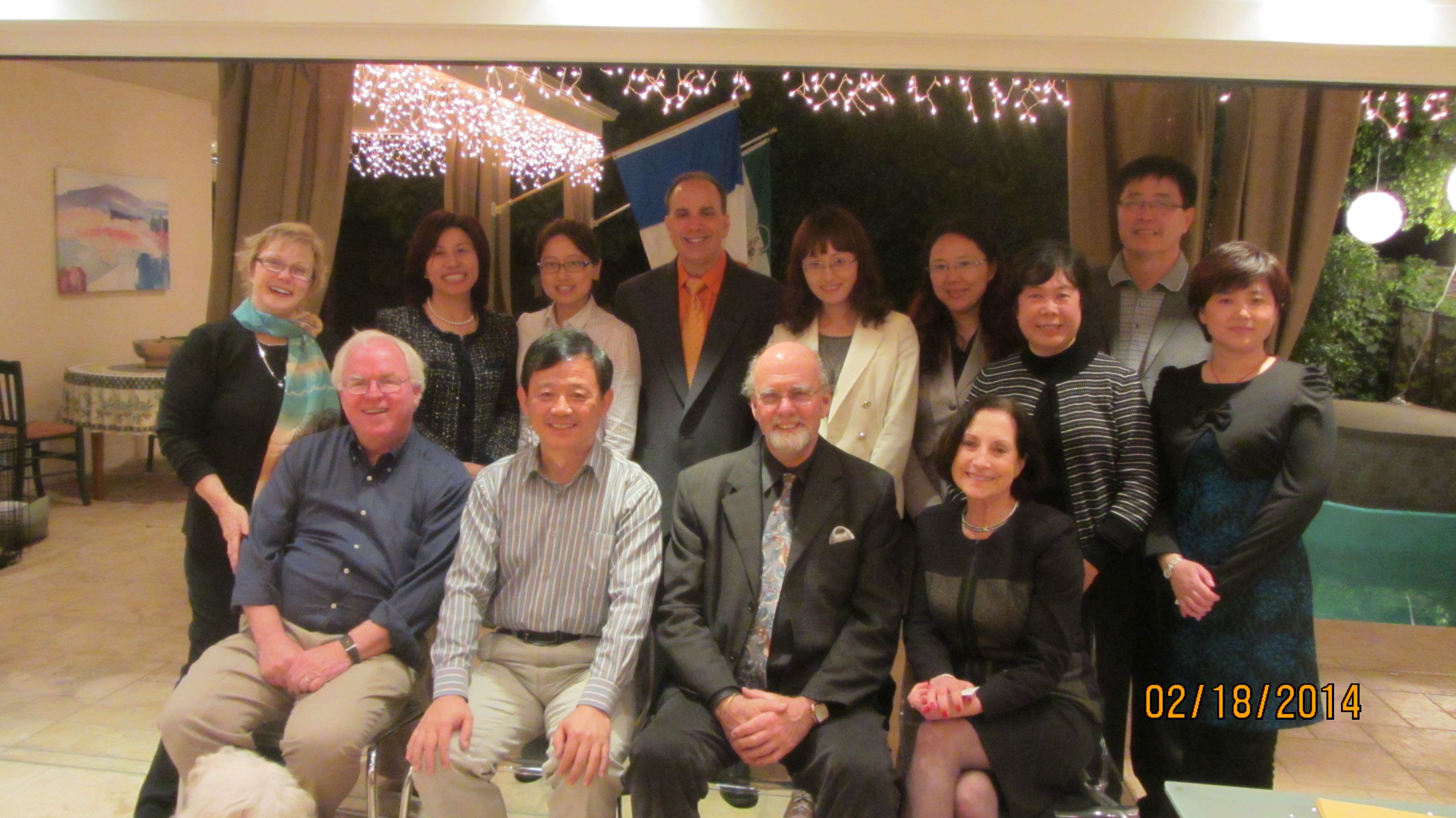 For the past several weeks a delegation from Shenyang City University (SYCU) in Shenyang China has been taking part in a series of workshops and meetings on teaching and university administration sponsored by CSUF University Extended Education (UEE). The Delegation included the Provost of SYCU as well as several faculty. SYCU is part of a new growing number of Chinese universities that began as public universities, but have been purchased by private individuals or companies. In the case of SYCU, the new owner Chairman Xue has embarked on an improvement effort that seeks to model the administration, teaching, and the evaluation of teaching on American based models. The current delegation was one of several that has visited CSUF and interacted with administrators and faculty from many discipline and units across the campus.
Inez Gonzalez, director of the Latino communications initiative, presents plans for the initiative to Latino leaders in the media, entertainment and marketing industry at a roundtable held Jan. 31 at Cal State Fullerton.