NEW CLUB INVITES STUDENTS TO LEARN ABOUT MUSIC INDUSTRY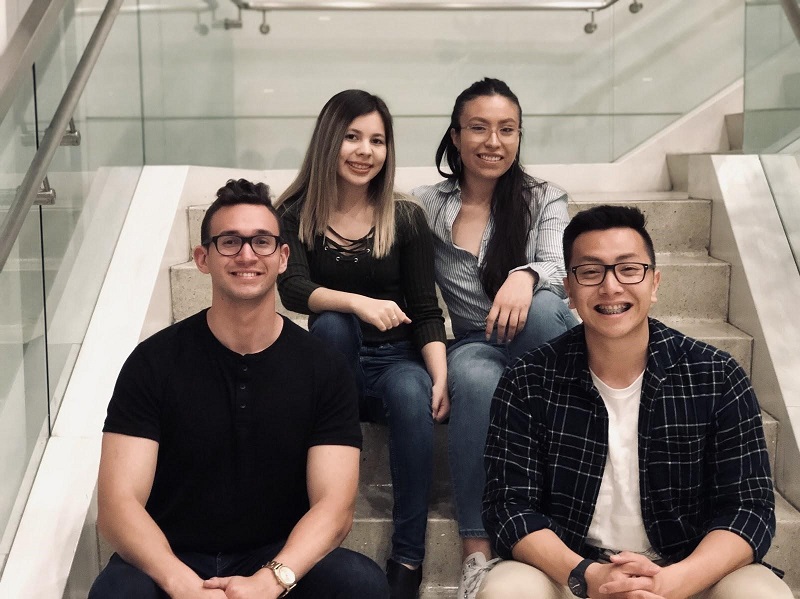 Left to right: Brandon Eggleston, Karen Bañuelos, Itzel Delgadillo and Joey Hotta
          The CSUF Music Industry Club (MIC) is one of the newest clubs on campus that focuses on providing students with knowledge and resources to gain experience in the music industry. They host an array of events like LinkedIn workshops, movie nights, and panels where students can network with professionals in the industry.
          CSUF MIC's Executive Board is currently made up of four positions. The E-Board is expected to grow in positions as the club progresses. The E-Board is made up of Brandon Eggleston as the President, Joey Hotta as the Treasurer, Itzel Delgadillo as the Secretary, and Karen Bañuelos as the head of Social Media/PR.
          Entertainment and Hospitality Management major, Brandon Eggleston, wanted to learn more about the entertainment industry and what his options were for career paths after graduation. He decided to meet with Senior Career Advisor, Megan Martinez, who encouraged Eggleston to start his own club: CSUF MIC.
          After doing further research, Eggleston found out that there was a demand for the club. Students from various majors had an interest in getting into the music industry, so he got to work, and put together an Executive Board.
          Karen, a third year Comm (PR) student, says that CSUF MIC would be beneficial for any student interested in the music industry to join, especially Communication majors. "The music industry has a lot of careers that fall under the field of study of Communications such as publicity. Comm students who are music lovers can gain insight from business-oriented professionals in the music industry. We also aim to help our members pursue their career goals by sharing volunteer and internship opportunities and help them gain skills that employers are looking for. I always hear that this industry is highly competitive, but I hope this club pushes students to not be afraid to pursue their dreams of working in the music industry," Bañuelos says.
          CSUF MIC prides themselves on providing students with an interest in the music industry, opportunities that they wouldn't have been presented with otherwise. Eggleston mentions, "I noticed a lot of opportunities in the music industry require having some prior experience, and it can be hard to getting that first opportunity. So, I always encourage members to get involved right here on campus with events. This is also why CSUF MIC offers internship listings and the upcoming trip to Latin Billboards." Recently, the club held an essay contest where members got a chance to volunteer at the Latin Billboard Awards in Las Vegas. Seven students were selected and will be attending the award show April 23-24.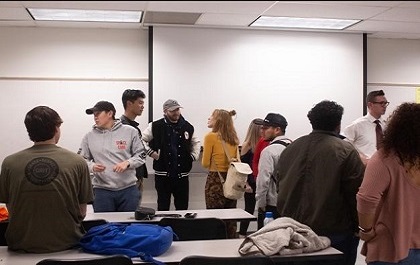 Interested in joining CSUF MIC?
          ●   Club is open to students from any major
          ●   $20 per semester/$30 for the year
          ●   Email Joey Hotta (jhh496@gmail.com) for details on how to pay for membership or ask anyone on the E-Board at one of their events.
How can I get updates on CSUF MIC? 
         ●   Like their page on Facebook
         ●   Follow them on Instagram
         ●   Follow them on Twitter
Written By: Mireya Cervantes