Kenneth Tom, Associate Professor of Communicative Disorders, Receives Rick D. Pullen Academic Excellence Award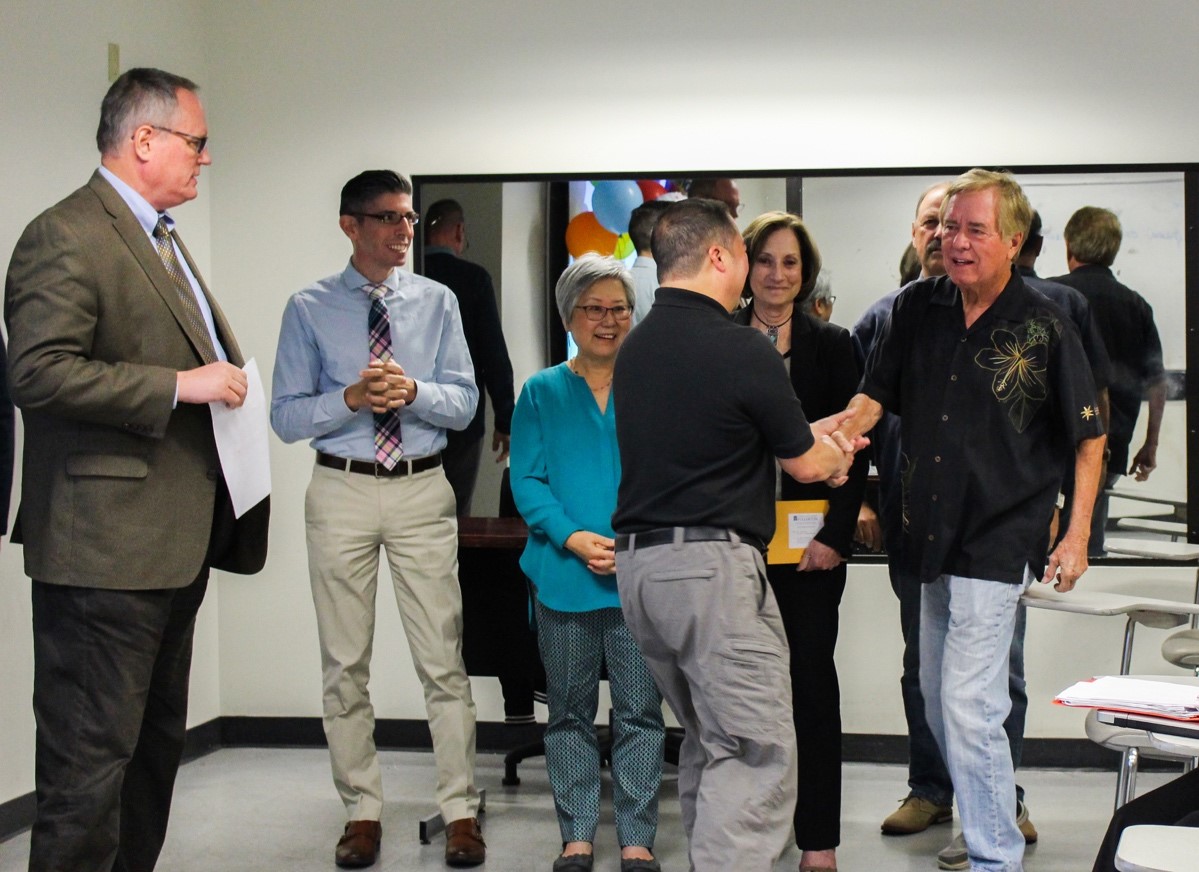 Photo 1 Dr. Tom greets Rick Pullen, dean emeritus of the College of Communications


Kenneth Tom, Human Communication Studies, is selected as the 2017 recipient of the Rick D. Pullen Academic Excellence Award, recognizing his commitment to excellence in teaching and curriculum development, innovative teaching methods, exceptional mentoring skills of both students and faculty colleagues, and dedicated service well within and beyond the CSUF community.
Rick Pullen, dean emeritus of the College of Communications, established this award upon his retirement in 2010. This recognition is to honor a faculty member who has made a significant contribution to teaching and enhancement of the learning environment. Also, consideration is given to scholarly and creative activities and service to the department, college, and/or university.
Dr. Tom came to California State University, Fullerton in 1996 and has since served the Department of Human Communication Studies with distinction and loyalty. His expertise and experience have allowed him to teach a variety of courses in the department, including graduate seminars in research methods and in voice disorders, undergraduate courses in voice disorders and cleft palate, anatomy and physiology of speech and hearing, and quantitative research methods. He was also responsible for clinical supervision of graduate level clinicians and was instrumental in directing graduate student research.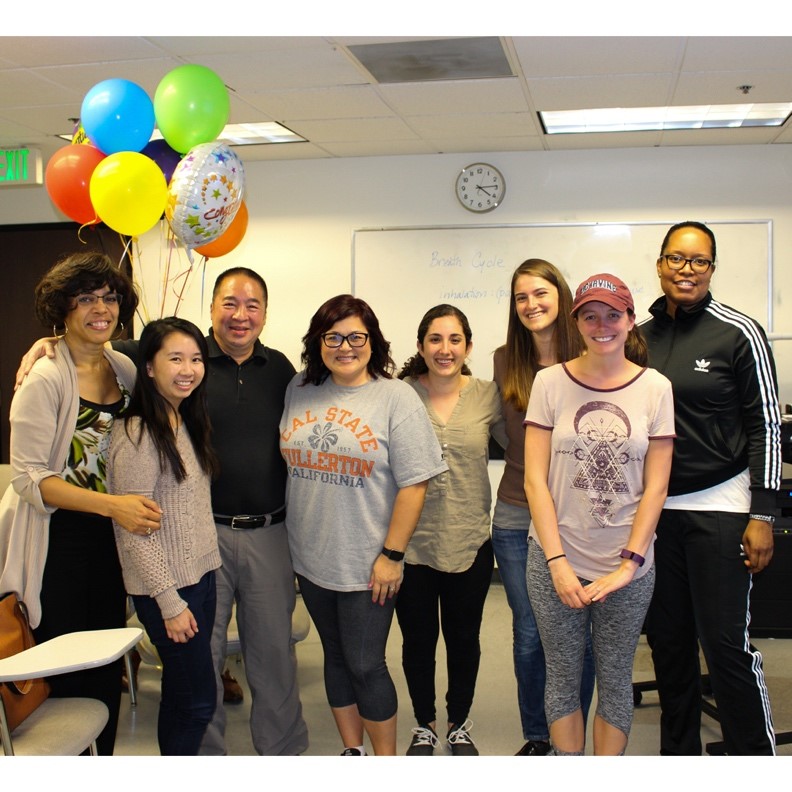 He has expanded his voice seminar by incorporating integrative/complementary care of patients who experience voice disorders. Dr. Tom also makes conscious efforts to attend continuing education workshops (e.g., 500 hours of Yoga teacher certifications). He routinely provides hands-on experiences for his graduate students by demonstrating various treatment methods (e.g., stress reduction techniques, adapted yoga for respiration, sensory awareness training, myofascial release, and acupressure) and connecting them skillfully with relevant CD theories and principles.
A team from the college, including Rick Pullen, in whose name the award is given, ambushed Dr. Tom in his graduate class on April 17, 2017, to make the announcement. Dr. Tom will receive a plaque and an accompanying monetary award at the department's annual awards banquet. Congratulations and thank you for your dedicated service, Dr. Tom!