Erika Sanchez (Communications, B.A. Student) Goes for Gold with The Academy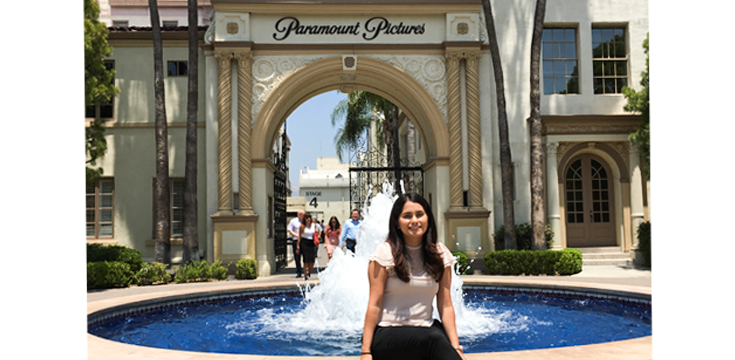 Erika Sanchez, an undergraduate student preparing to begin her senior year at Cal State Fullerton as a communications major with a concentration in public relations and a minor in Cinema and Television Arts, spent the summer familiarizing herself with the entertainment industry in Los Angeles. This involved the participation in TWO internships, one with Paramount Studios and the second with The Academy of Motion Pictures Arts and Sciences.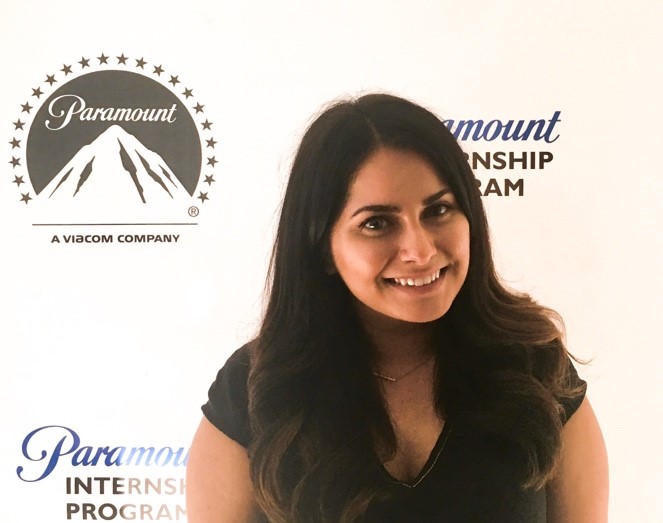 Sanchez began her summer by securing the International Publicity Internship at Paramount Studios. "This internship is one that I had been vying for more than a year and a half," said Sanchez. After applying and not receiving the position one semester, she was invited by the CSUF Latino Communications Initiative to an open house event with Paramount Studios recruiters and speakers. "This was my chance to hunt people down, get my name, and my resume out there. I met and networked with recruiters whom I kept in touch with throughout spring 2017," she continued.
While she was not invited to intern for the spring, she was offered a summer internship opportunity with Paramount Studios. A few weeks later, there was a letter in her inbox inviting her to participate in a "Possible Exclusive Internship Opportunity." This opportunity was an invitation to participate in The Academy Gold Talent Development and Inclusion Program, a multi-tiered educational and experiential initiative designed to enhance and extend an industry-wide diversity internship program under the Academy of Motion Picture Arts and Sciences brand. More information can be found here: http://www.oscars.org/learn/academy-gold-program.
"It took me less than a minute to accept. This was the first time ever that The Academy offered a fully immersive and unique internship specifically for under-represented students in the industry," said Sanchez.
The Internship began with two orientation days in which interns met each other, learned exactly how the Academy works, went on tours of studios, met with executives, and talked about their early beginnings in the industry. "The first two days were a real behind-the-scenes look and tour of the entertainment companies that make the world go round," said Sanchez.
The internship consisted of one weekly reception and panel given by people who work in the industry followed by a Q&A and networking opportunities; the optional, but best parts, were the weekend screenings and events. This is where interns got to screen old, new, upcoming, and archive films in an Academy theater for free. After most of them, talent, directors, or producers from the film would have a very intimate and exclusive round table Q&A with interns. "This is when we got to ask serious or silly questions to real industry professionals. Some of these people even offered to connect with us by email, linked in, or via phone," Sanchez continued.
Of her overall experience she said, "What I got out of the internship was: a network of my fellow peers who interned at other companies, we all had a positive and motivating team of supervisors and GOLD directors. The best part is that I actually learned the most about the industry this summer from the GOLD program, more than any course, or adviser can teach or show you. For a minority like me, it also gave me a good scope of seeing that people like me CAN and DO succeed in this very tough industry. I got to learn about filmmakers, their process, challenges, and observe all the moving parts that make art. No matter where I end up after graduation, I know that I have people who believe in me, and I have this knowledge and better understanding of the industry I've always dreamt of. I got to bring my questions about publicity into a safe collaborative place where people were willing to share their insights. At Paramount I was working and gaining actual experience in publicity, and at Gold I was taking that and making connections to people, and art.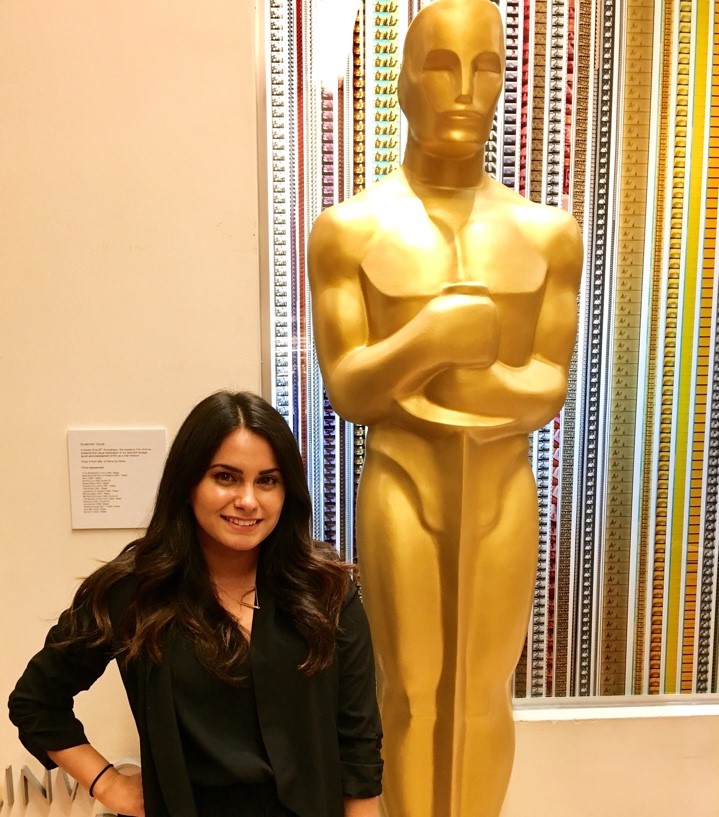 "Everyone at Paramount was very supportive and proud to host their 3 GOLD interns. This, I believe, is going to make all the difference in this industry. I think programs like Paramount & Academy GOLD are what are going to elevate the importance and showcase talent in diversity and inclusion that the industry has lacked. I am very fortunate, and thankful to my family, friends, mentors, and professors.
"Special CSUF shout out to my communications professors, PRSSA, and Inez Gonzalez from LCI. Also, the Career Center who must have read my resume and cover letter 19,024,947 times."