Graduate Students Studying Communicative Disorders Run Summer Speech Therapy Program for Children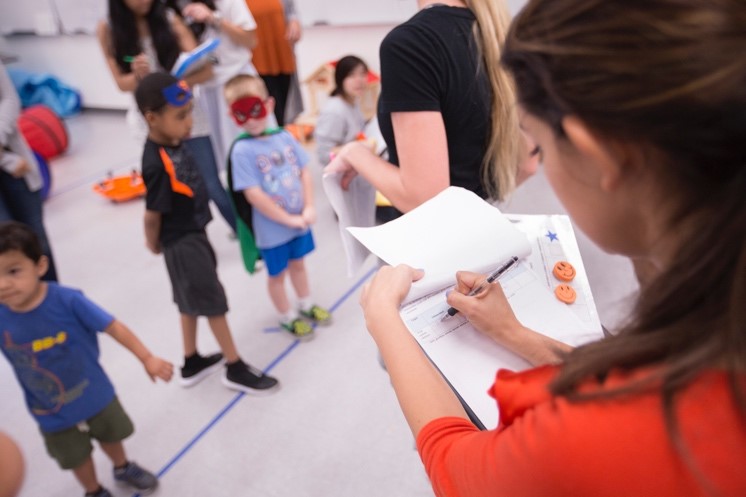 Graduate student clinicians in the communicative disorders program at Cal State Fullerton came together this summer for the second annual Titan Tykes Summer Speech Therapy Program.
Titan Tykes is a communicative disorders program at the university's Speech, Language and Hearing Clinic. For the program, children ages 3 to 6 team up with graduate student clinicians for 2.5-hour sessions Monday through Thursday for two weeks.
The focus of each eight-day session is on the children's needs in speech, language, augmentative and alternative communication, literacy and behavior regulation.
There is a new theme for each day of the program with different activities to encourage communication among the children. The graduate students studying communicative disorders gain work experience while presenting themed play activities that build children's social skills and expand the length and complexity of speech and language skills for preschool children.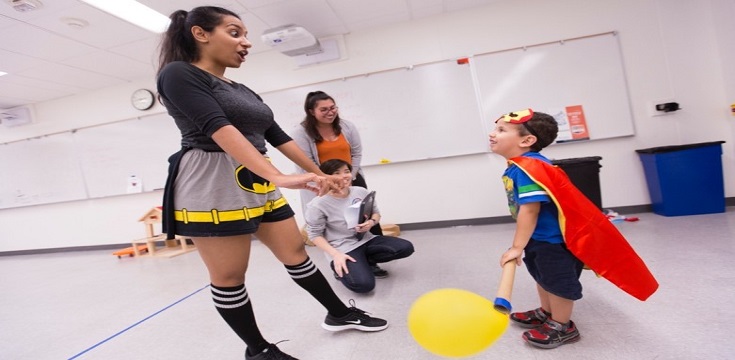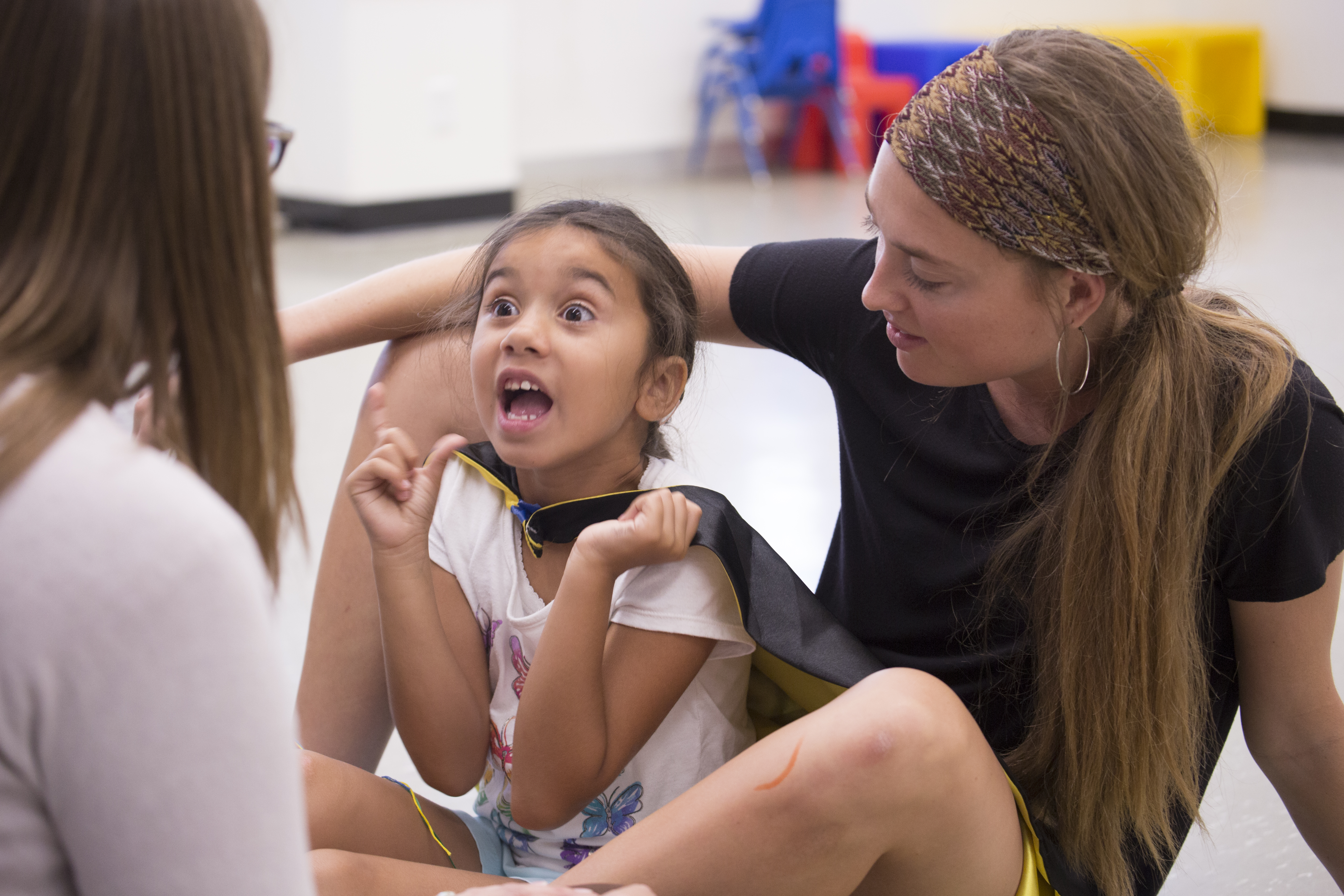 The program was introduced by Dr. Kristofer Brock, assistant professor of human communication studies, in 2016. After each daily session, graduate student clinicians discuss each child's progress with the parents, and, later, participate in a debriefing led by Brock.
For more information about Titan Tykes, call CSUF's Speech and Hearing Clinic at 657-278-3997; or contact station director Kristofer Brock, assistant professor of human communications; or station coordinator Sherri Wolff, the center's clinical services coordinator.