INSTRUCTOr LaToya Green, Human Communication Studies, Receives Galentine Award at the 2017 CEDA Championship Tournament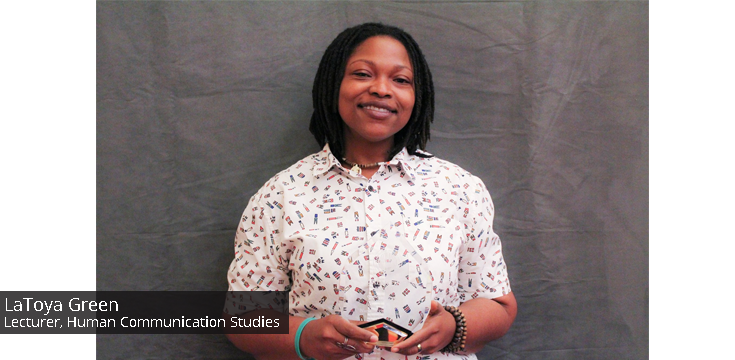 The Cross-Examination Debate Association (CEDA) named Instructor LaToya Green, Human Communication Studies, recipient of the 2017 Galentine Award. CEDA serves as a professional association for scholars and teachers in the field of applied argumentation and debate.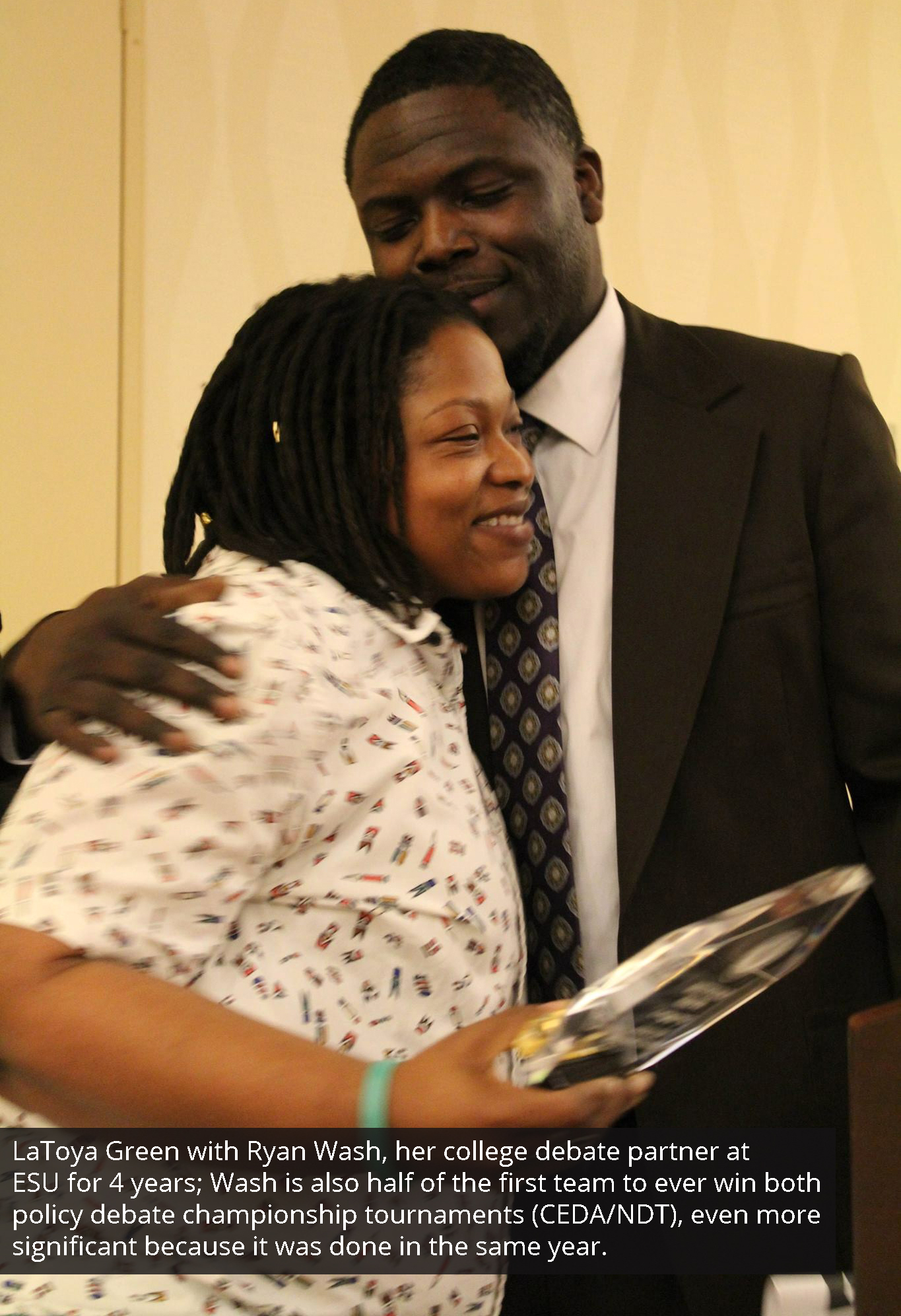 The Galentine Award is named after Rebecca Galentine and is designed to recognize an outstanding female debate coach in CEDA. The ideal candidate can demonstrate service to programs and the organization, community building and competitive success.
LaToya Green has 13 years of experience in competitive policy debate. After debating for three years in high school, she accepted a scholarship to debate at Emporia State University, where she was the first black woman in the history of the university to be on the squad. Ms. Green experienced significant success in the five years she competed at ESU, most notably earning ESU's first individual speaker award in 50 years at the National Debate Tournament (NDT) in 2011 and being awarded the prestigious Cross Examination Debate Association (CEDA) "Debater of the Year" award in 2012, her final season. 
After competing, Ms. Green turned to coaching by accepting a graduate assistantship at Wake Forest University from 2012 to 2014. The assistant coaching experience earned at WFU provided Ms. Green the opportunity to return to her alma mater, ESU, in 2014 as Director of Debate/Instructor for one year, before transitioning into the same role at Cal State Fullerton in Fall 2015. Ms. Green, who is the youngest director of debate in the country, has experienced competitive success in all divisions of the activity. During her short tenure as a director, she has been recognized as CEDA Mid-America Critic of the Year (2015), Coach of the Year (Weber State- 2015), and as the 2017 recipient of the Galentine Award, which recognizes exceptional women in coaching.