Communicative Disorders Students Participate in Cal State Fullerton's Allied Health Academy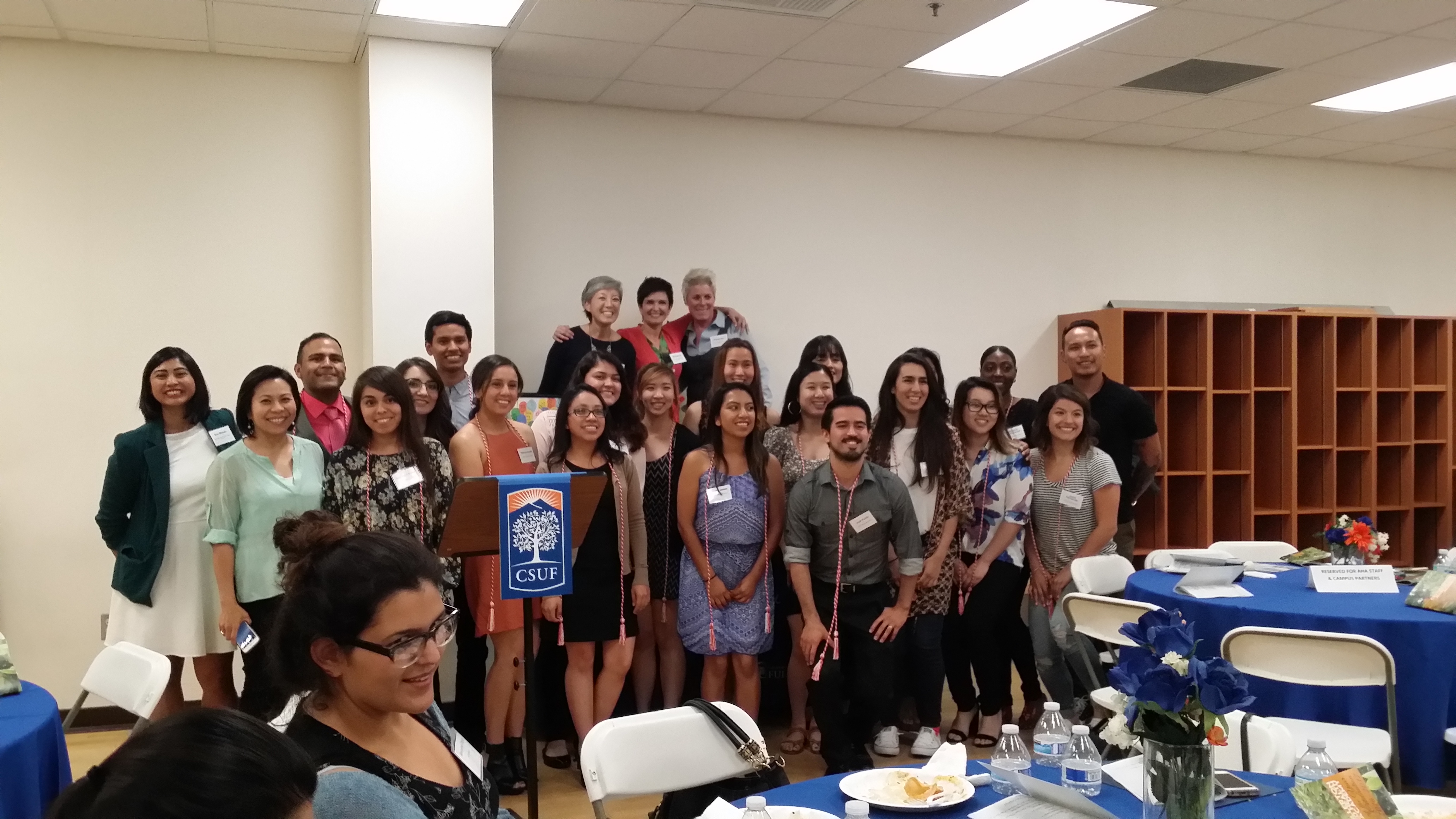 Allied Health Academy works with students from all majors at California State University, Fullerton to help them study, explore, connect, prepare, and get ready for graduate programs and careers in allied health.
The photo above features students in the communicative disorders program at the CSUF Allied Health Academy (AHA) end of the year celebration.
AHA is supported by the Health Careers Opportunity Program (Principal Investigator: Dr. Sora Tanjasiri, Professor and Chair of Dept. of Health Science).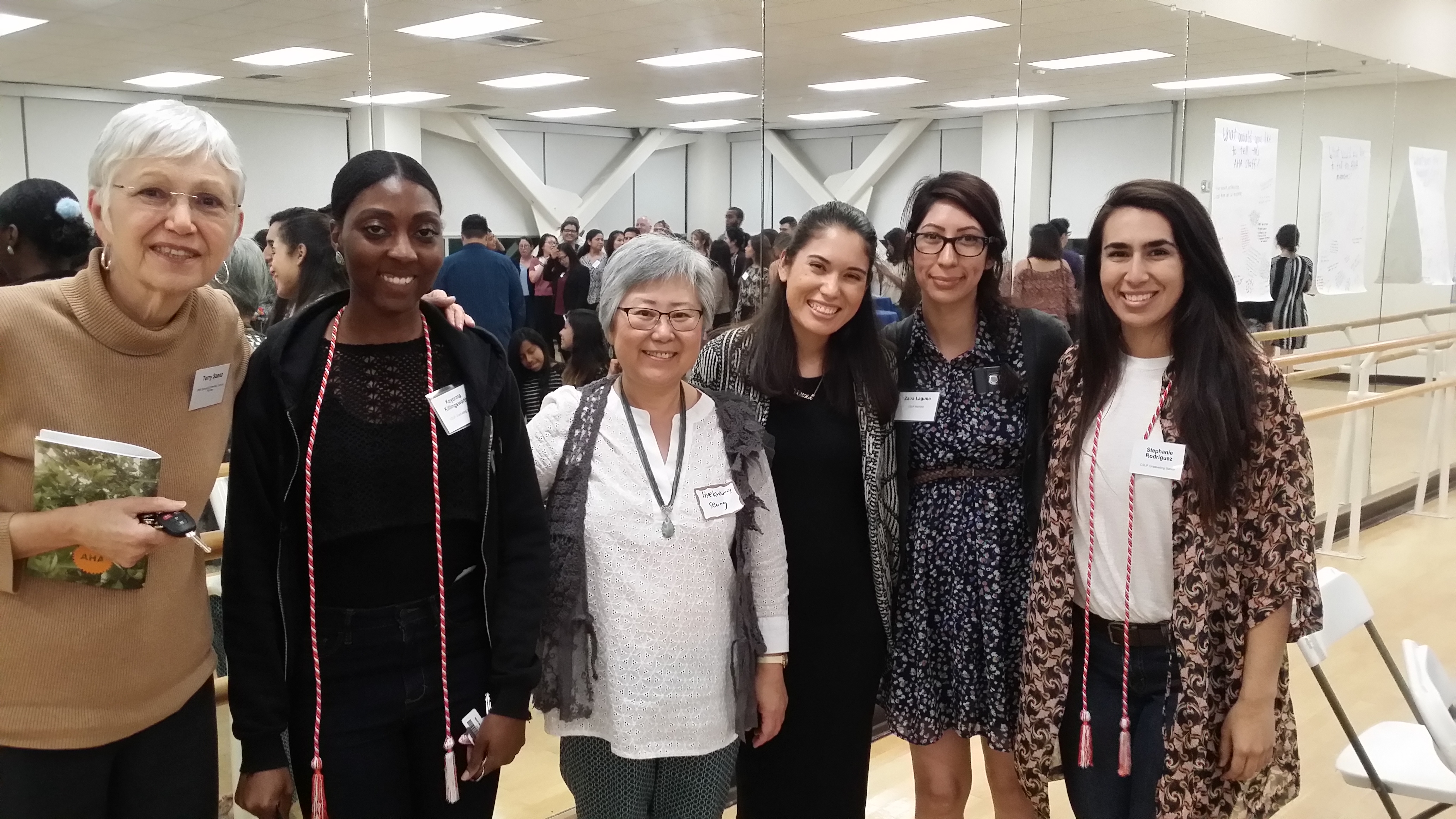 The picture above features students who participated in the AHA (from left on the first picture): Keyonna Kinllingsworth (graduating senior), Nayeli Rodriguez, Zaira Laguna, Stephanie Rodriguez (graduating senior), Stephanie Rodriguez (graduating senior), Karen Angeles (not shown in the picture).