CSUF Latino Communications Initiative Students Attend Latina History Day Conference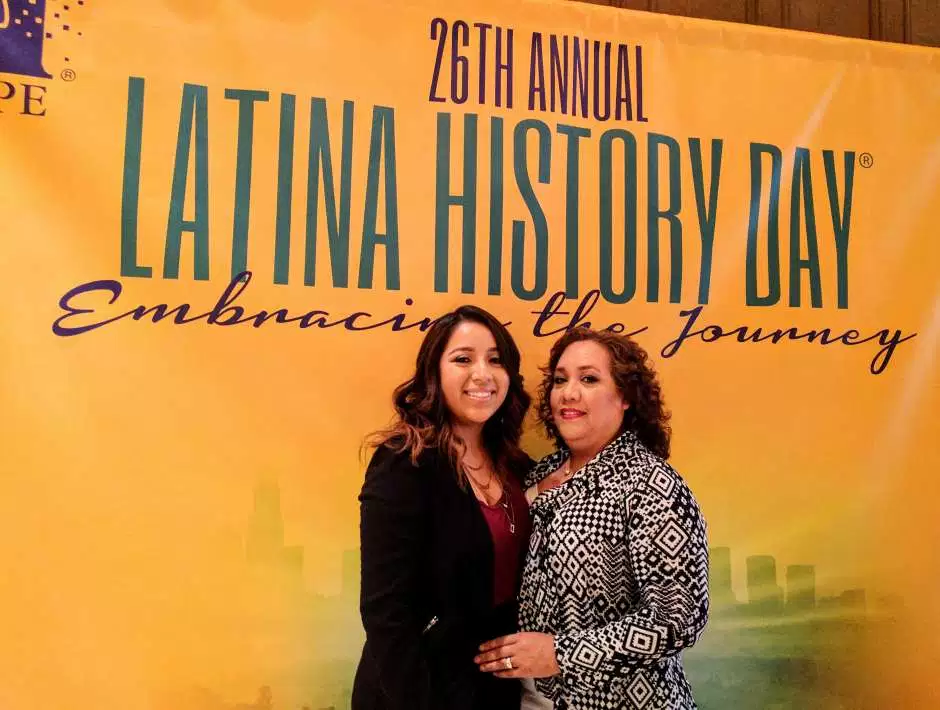 HOPE 1 COMM CSUF student, Jasmine Rodríguez, with her mother at the conference
For the fourth year in a row, Inez Gonzalez, founding director of the CSUF Latino Communications Initiative (LCI), and ten students, attended the sold-out Latina History Day conference in Los Angeles.   
The Latina History Day conference celebrates the historic and current achievements of Latinas, while embracing the Latina culture. Attendees participate in forums on career advancement, current community issues and financial empowerment. HOPE has been instrumental in securing local, county, state and congressional officials to declare the second Friday in March (Women's History Month) as Latina History Day. 
Jasmine Rodriguez, a communications major and LCI member, was selected as one of five Future History Makers. In addition, two other LCI members, Romyna Camacho and Rocio Maciel, volunteered for the event while fellow LC, Marissa Plascencia Muñoz, attended the event on behalf of Ogilvy & Mather. 
Attendees had the opportunity to listen to the first Latina CEO of a Fortune 500, Pacific Gas & Electric Co.'s, Geisha Williams, who spoke about her journey to the top. As she spoke, she noted that one of the questions she would ask herself as she thought about her future was: "Why not me?"
"I have no doubt that I am working with students who are reaching for the stars and asking themselves, 'Why not me?'," said Gonzalez.