The Daily Titan to The Washington Post: Gene Park (Communications, '03) On Landing His Dream Job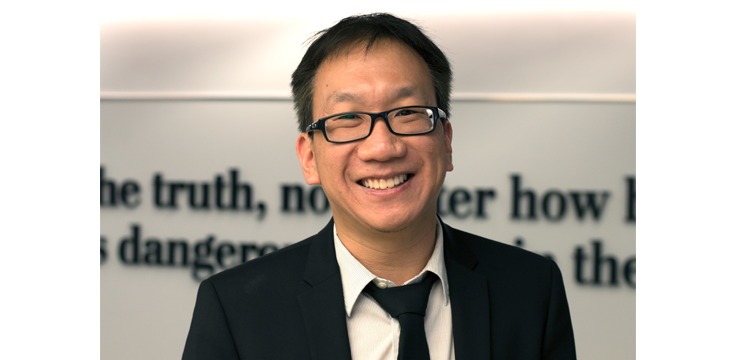 Gene Park first stepped onto the Cal State Fullerton campus in 1999. Born in Guam, it was his first exposure to anything in the continental United States.
"It was a huge culture shock, seeing the diversity of the campus; it was something I'd never seen before and a life-changing experience," said Park. "The person that I became at Cal State Fullerton is still the man I am today."
Park graduated in 2003 with a Bachelor of Arts in Communications with a concentration in journalism. During his time on-campus, he worked as an editor for The Daily Titan; an experience he says gave him an inside look at the "nitty gritty" reality of the journalism field.
"You get a fantastic, well-rounded experience at Cal State Fullerton working for The Daily Titan that I don't think you can find at most journalism schools," said Park. "The demands were high and rigorous; I went back in April 2017 and I found out that hasn't changed. The fact that things haven't changed is proof that they're continuing to prepare students for the workforce, just as they prepared me," he added.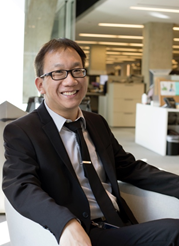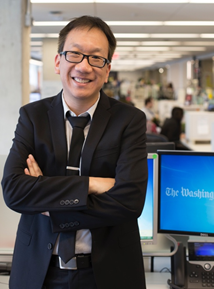 After graduating, Park travelled back to Guam and joined the Pacific Daily News as assistant news editor. He later joined the Honolulu Star-Bulletin, where he was on the team that was the first in Hawaii to produce live social media news coverage, leading the online discussion of breaking new—this became a career defining experience.
Park went on to join the Honolulu Civil Beat as community manager, managing branded social media accounts and providing digital support and training for the newsroom. His efforts eventually increased website's social referral traffic by almost 600 percent. This led to an opportunity to oversee the social media launch of The Huffington Post in Hawaii.
Today, Park is the embedded social media editor for The Washington Post, the most widely circulated newspaper published in Washington D.C.
"I've always wanted to work in social media. The ability to be able to focus solely on this for a legendary organization, like The Washington Post, is a great honor," said Park. "I'm living the impossible dream. I get to work alongside people whose writing I've been reading since my days at Cal State Fullerton. I never even dared to imagine that I'd one day get to sit in the same room as them," he added.
Acknowledging that the field of journalism finds itself facing extremely critical times, Park offers the following advice to current students.
"It's a hard industry out there, it can be discouraging and there will be a lot of reasons for discouragement. If you start from humble beginnings, that's fine. Be open-minded about where you want to work; if you work at a small organization first, do it, because the impact you'll have on that organization will far exceed the impact you'd have at a larger organization," said Park. "It shows that you're willing to take risks, which is extremely important in this field," he added.