Walter Baranger
Former Senior Editor, News Operations-The New York Times
Presentation:
"Daily Titan Alumni Panel"
Hosted by Professor Jason Shepard
2:30PM-4:00PM
TSU  Alvarado AB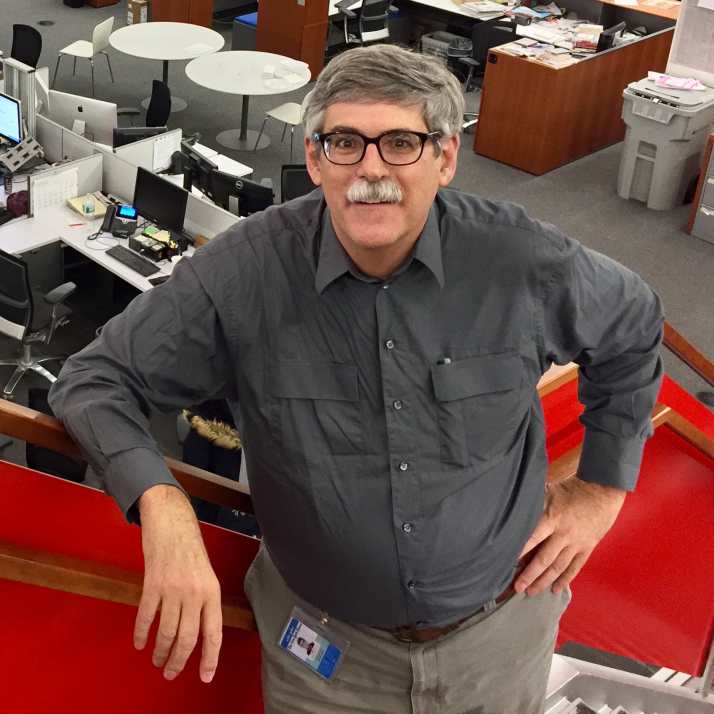 Walter Baranger (1986, Communications/Journalism) Walt Baranger retired from The New York Times after 27 years, most recently as senior editor for news operations. He logged more than 3 million airline miles traveling to more than 60 countries, including 13 wars and conflicts, in support of The Times's newsroom. Baranger's 46-year career in journalism began at University High School in Irvine when he sold his first news story to The Los Angeles Times for $10. Over the years, Walt also worked at The San Diego Union and Tribune, The Press-Enterprise in Riverside,  and The Orange County Register. His accomplishments include a New York Times Publisher's Award for introducing satellite communications to the newsroom. At CSUF, he worked three semesters on The Daily Titan, including a stint as managing editor. Throughout his career, Walt remained an active Titan alumnus who regularly visited the campus, offering expertise and mentorship to both students and faculty.