College of Communications • Student Success Center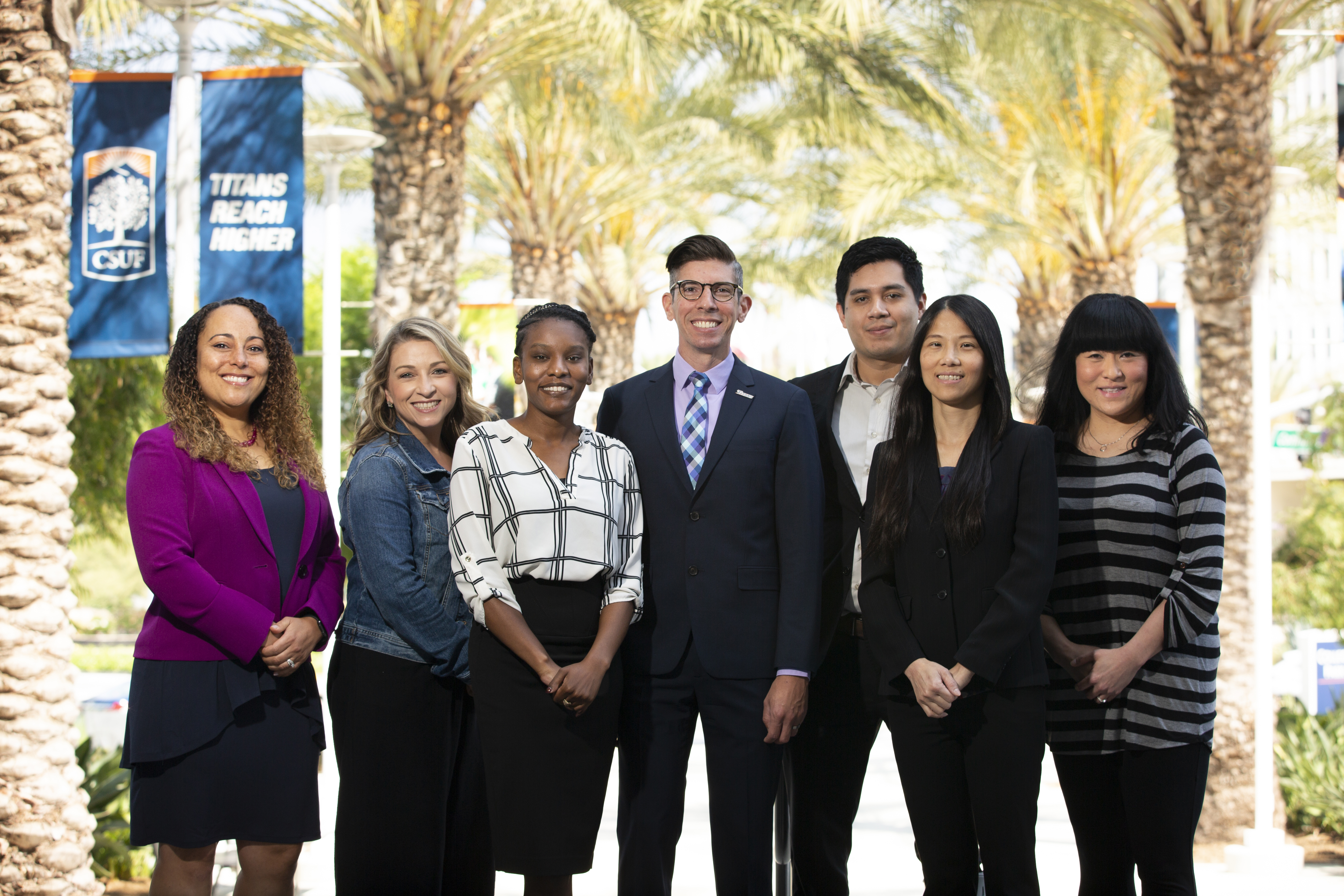 Meet Your Student Success Team

Summer 2019 ADVISING HOURS
Schedule an Advising Appointment*
(Monday - Friday)
*Appointment availability is scheduled up to two weeks in advance.
Make an appointment online via:
Walk-in Advising*
Wait times will vary:
Monday & Tuesday 1:00PM - 2:30PM
Wednesday & Thursday 8:00AM - 11:30AM
Services
Academic advising for General Education (GE), major, minor, and certificate requirements, as well as academic probation advising
Titan Degree Audit (TDA) reviews and course adjustments
Graduation advising and candidacy approvals (Except COMD)
Scholarship Opportunities
Career Advising (Call for Drop-in Hour Availability)
Student Engagement & Involvement Opportunities
Student Printing Station
Referrals to other campus resources & support services



Contact Us!
Office Location:
College Park - 210  |  map 


Phone:
(657) 278-4926
E-mail:
collcommadvising@fullerton.edu 

Academic Advising Hours:  Click Here

*Please bring a current, printed (or electronic) copy of your Titan Degree Audit (TDA) with you to your advising session, or at minimum, review your TDA prior to coming in.
During fall and spring registration periods (April and November) the Student Success Center becomes very busy and NO advising appointments will be available. Only walk-in advising will be available only during this time. Please arrive at least one to two hours before our posted closing times to ensure we will be able to assist you.
To reduce potential wait times during registration, we strongly recommend visiting our office for advising before registration begins (February-March and September-October).