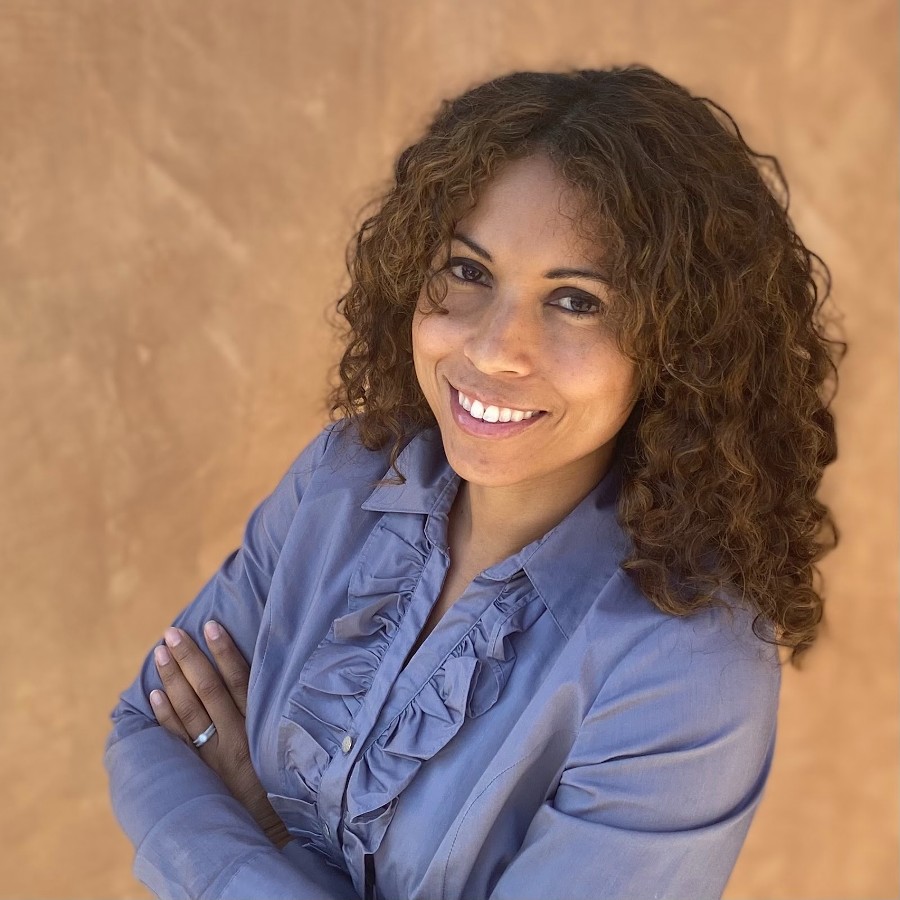 Jasmine Phillips Meertins
Jasmine Phillips Meertins, Ph.D., is an assistant professor in the Department of Communications, where she teaches digital foundations and upper-division elective courses in public relations. Her research focuses on health communication issues that affect underserved and minority communities in the U.S. and globally, including developing a culturally competent public health campaign to raise awareness of HIV among youth in the Mayan town of Santiago, Guatemala.
Prior to joining CSUF, Dr. Meertins was assistant professor at Nevada State College, where she taught several public relations courses, including Case Studies in Public Relations, Public Relations Campaigns, and Social Media. Dr. Meertins also served as Director of Education Abroad at Virginia Commonwealth University and Assistant Director of Study Abroad at University of Miami. In these roles, she oversaw all marketing communication to increase international program participation. Dr. Meertins also served on the National Communication Association Task Force on Internationalization.
Dr. Meertins earned a B.A. in political science from Yale University, an M.A. in international affairs from The George Washington University, and a Ph.D. in communication from the University of Miami. She was a high school exchange student in Salvador, Brazil, where she learned to speak Portuguese.
Research Areas | Health Communications, Intercultural Competence, Culture & Identity
Teaching Areas | Public Relations, Digital Foundations, Event Management
Degrees | Ph.D, Communication, University of Miami
M.A. International Affairs, The George Washington University
B.A. Political Science, Yale University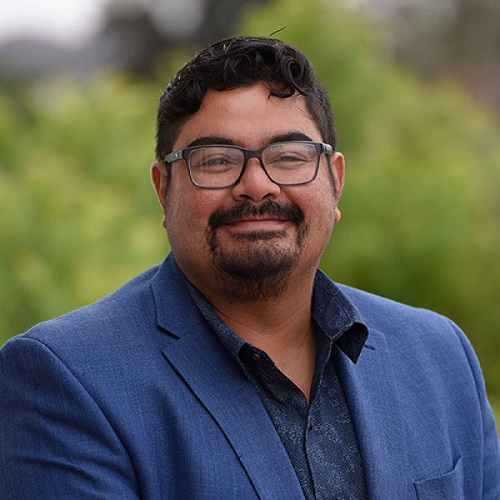 Dr. Ricardo Valencia
Dr. Ricardo Valencia is an assistant professor of public relations in the Department of Communications at California State University, Fullerton. Dr. Valencia is a seasoned global communicator and scholar. He obtained a doctoral degree in Media Studies at the University of Oregon in 2018.Between 2010 and 2014, Dr. Valencia was the head of the communication section at the Embassy of El Salvador to the United States. Previously, he worked as a reporter covering international and domestic politics for Salvadoran and global media outlets such as La Prensa Gráfica, German Press Agency (DPA), and El Faro. Dr. Valencia's research focuses on activist strategic communications, immigration, public diplomacy, and sports communications. His teaching aims to help students understand global audiences. He teaches courses such as International Public Relations (COMM 470), Public Relations Writing I (COMM 362), Principles of Public Relations (COMM 361), and Spanish Convergence Media Model (SPAN 405). Dr. Valencia is an avid swimmer, foodie, and F.C. Barcelona fan. Se habla español.
Selected Publications
Journal Article
Valencia, R. & Jones, P. (2018). Networks of Radical Contention: The Co-Constitutive Relations between Structural Conditions and Public Relations Strategies and Tactics in the Committee in Solidarity with the People of El Salvador (CISPES).   Public Relations Inquiry
Chavez, C. & Valencia, R. (2019). Branding the revolution: Havana Club and the fight for Cuban authenticity.   Journal of Communication Inquiry.
 Book Chapters
Molleda, J., Suarez, A., Athaydes, A., Sadi, G., Hernandez, E., Valencia, R. (2017). Influences of post-colonialism over the understanding and evolution of the public relations practice in Latin America. In E. Bridges & D. Verčič (Eds.),   Experiencing Public Relations:  London, UK:   Routledge, UK