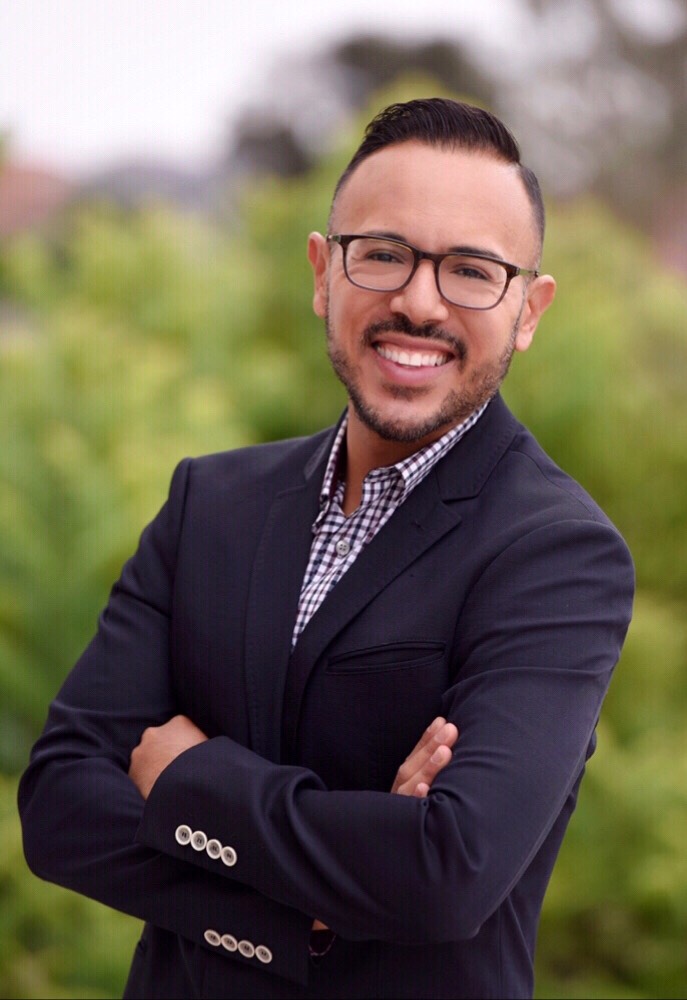 Jesus Ayala
Jesús Ayala is a Professor of Broadcast Journalism & Multimedia at California State University, Fullerton and a seasoned award-winning news producer. He teaches courses in both English and Spanish through the university's Latino Communications Institute and oversees the school's Spanish-language newscast Al Día. Prior to joining CSUF, Mr. Ayala covered breaking news stories from around the world as a multi-platform Producer for ABC News, where for more than 15 years he excelled as an expert covering Latin America and South America. He has covered the devastating earthquake in Haiti, the Pope's visits to Cuba, civil disturbances in Venezuela, and the rescue of 33 trapped miners in Chile. Moreover, he has covered all major natural disasters— from earthquakes, wildfires, and floods to tornadoes, tsunamis, and hurricanes, including Hurricane Katrina.
While at ABC, he worked with news icons like Peter Jennings, Ted Koppel, Barbara Walters, and Diane Sawyer, just to name a few. He is also the Executive Producer of End of the Road, a documentary that chronicles the plight of children left behind in Latin America who made the harrowing journey to the United States to be reunited with their parents. He is a graduate of UC Berkeley and USC's Annenberg School of Journalism, and he obtained his journalism teaching certification from the Walter Cronkite School of Journalism. He is the recipient of four national Emmys and six Edward R. Murrow Awards.
Prof. Ayala can be reached at jeayala@fullerton.edu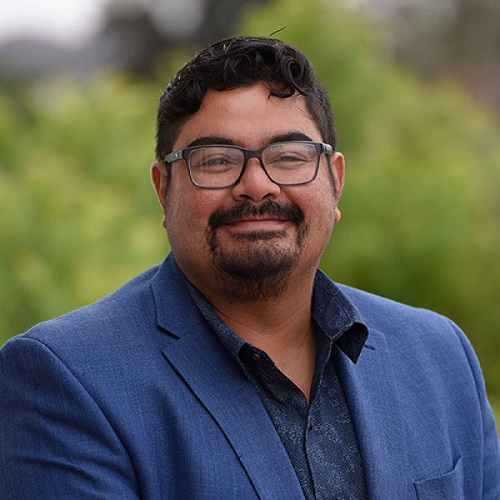 Dr. Ricardo Valencia
Dr. Ricardo Valencia is an assistant professor of public relations in the Department of Communications at California State University, Fullerton. Dr. Valencia is a seasoned global communicator and scholar. He obtained a doctoral degree in Media Studies at the University of Oregon in 2018.Between 2010 and 2014, Dr. Valencia was the head of the communication section at the Embassy of El Salvador to the United States. Previously, he worked as a reporter covering international and domestic politics for Salvadoran and global media outlets such as La Prensa Gráfica, German Press Agency (DPA), and El Faro. Dr. Valencia's research focuses on activist strategic communications, immigration, public diplomacy, and sports communications. His teaching aims to help students understand global audiences. He teaches courses such as International Public Relations (COMM 470), Public Relations Writing I (COMM 362), Principles of Public Relations (COMM 361), and Spanish Convergence Media Model (SPAN 405). Dr. Valencia is an avid swimmer, foodie, and F.C. Barcelona fan. Se habla español.
Selected Publications
Journal Article
Valencia, R. & Jones, P. (2018). Networks of Radical Contention: The Co-Constitutive Relations between Structural Conditions and Public Relations Strategies and Tactics in the Committee in Solidarity with the People of El Salvador (CISPES).   Public Relations Inquiry
Chavez, C. & Valencia, R. (2019). Branding the revolution: Havana Club and the fight for Cuban authenticity.   Journal of Communication Inquiry.
 Book Chapters
Molleda, J., Suarez, A., Athaydes, A., Sadi, G., Hernandez, E., Valencia, R. (2017). Influences of post-colonialism over the understanding and evolution of the public relations practice in Latin America. In E. Bridges & D. Verčič (Eds.),   Experiencing Public Relations:  London, UK:   Routledge, UK