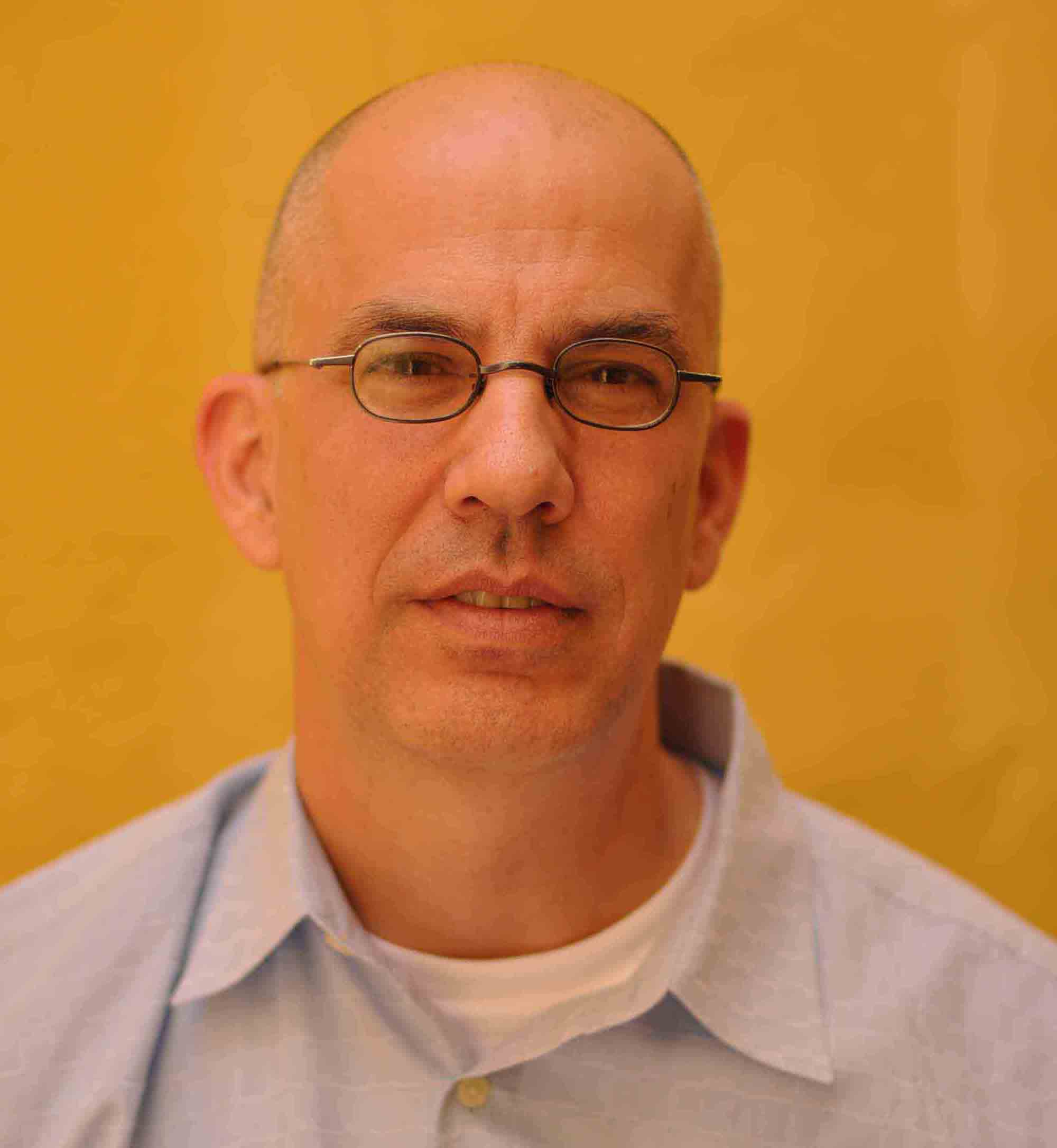 Department: Cinema and Television Arts
Phone: 657-278-7147
Email: rdavis@fullerton.edu
Office: CP-650-23
Degrees: B.S. and B.A. (Texas Christian University), Ph. D. (Harvard University),
M.F.A. (University of Southern California)
After finishing degrees in Chemistry and History at TCU and Harvard, Professor Davis studied film production at USC School of Cinema-Television. His graduation project, "A Poem of Ecstasy", won a short film prize at the Chicago International Film Festival and was featured in Premiere magazine and on MTV. Subsequent music videos, documentaries, and experimental shorts played on MTV, at specialized film festivals, and at the American Cinematheque Egyptian Theatre. Professor Davis served for several years as chief film critic for SPIN magazine, and, in his role as a regular contributor to American Cinematographer and Bioscope magazines, he interviewed dozens of filmmakers including Wong Kar-Wai, Christopher Doyle, Anton Corbijn, Andrew Dominik, David Cronenberg, Tarsem Singh, Sono Sion, Bong Joon-Ho, Ruben Ostlund, Bruno Dumont, Kore'ed Hirokazu, Kim Ki-duk, Michael Winterbottom, Errol Morris, Tsai Ming-liang, and Tran Anh Hung.
Professor Davis' academic work focuses on trends in contemporary Asian cinema. He is an regular guest of the Cannes, Hong Kong, Tokyo, and Vancouver International Film Festivals, and has been an invited lecturer at prestigious film programs throughout Asia, including those at Waseda University and Hong Kong University. The subtitles he and his students created for 16 previously untranslated Japanese films have been used in classrooms at the University of Michigan, the University of Minnesota, Temple University (Tokyo), Yale University, and the University of California (Berkeley and Irvine).
SELECTED PUBLICATIONS
"Morita Yoshimitsu" and "Jissoji Akio" with Riccardo de los Rios, in Directory of World Cinema: Japan vol. 3 (ed. John Berra) University of Chicago / Intellect (2015)
"Hong Sang-soo's Geuk-jang-jeon [A Tale of Cinema]: redaction criticism and production analysis" with Tim Maloney, New Review of Film and Television Studies, vol 12.1 (2014)
"The Beautiful and the Bad: The 37th Hong Kong International Film Festival" Asian Cinema, vol 24.2 (2013)
"Hong Sang-soo", "The President's Last Bang", "Time", and "A Tale of Cinema" in Directory of World Cinema: Korea (ed. Collette Balman) University of Chicago / Intellect (2013)
"Mohouhan", "Yume no naka e", and "Man Without a Map" in Directory of World Cinema: Japan vol. 2 (ed. John Berra) University of Chicago / Intellect (2012)
"47 Ronin", "A Scene at the Sea", "4.6 Billion Years of Love", "Boy", "Family Game", "Funeral Parade of Roses", "I was Born, But …", "Kids Return", "Noriko no shokutaku", "Sonatine", and "Sorekara" in Directory of World Cinema: Japan (ed. John Berra) University of Chicago / Intellect (2010)
"The Body and Visual Poetics in Tran Anh Hung's Films" with Tim Maloney, in Mysterious Skin: The Body and Contemporary World Cinema (ed. Santiago Fouz-Hernandez) Macmillan / I.B. Tauris (2009)
"Camera in a Box: Digital Capture and Recomposition in Gaspar Noé's Irreversible" with Riccardo de los Rios, Film Criticism vol. 32.1 (Fall 2007)
"From Hollywood to Tokyo: Resolving a Tension in Contemporary Narrative Cinema" with Riccardo de los Rios, Film Criticism vol 32. nos. 1-2 (Fall/Winter 2006)
"Takeshi Kitano: Amateur - Auteur" Senses of Cinema [in the Great Directors: A Critical Database series] (June, 2003)
COURSES
CTVA 300 Language of Film
CTVA 325 Production 1
CTVA 425 Production 2
CTVA 435 Directing
CTVA 472 New Asian Cinema