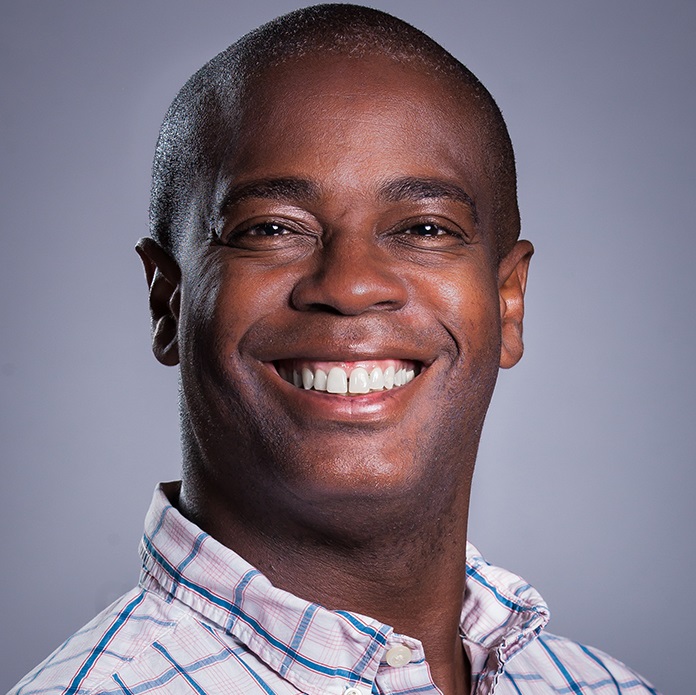 Department:  Cinema and Television Arts
Phone: 657-278-3399
Email:   ansparks@fullerton.edu
Office: CP-650-15
Personal Website:  
Faculty Biography:
Degree:   Ph.D. University of Southern California
MA/BFA at university of Southern California 
Degree Area:   TV Studies, African American Studies, and American Studies
Degree Univ:  University of Southern California
Teaching Area:
Research Area:  
Anthony Sparks is a television writer-producer, screenwriter, playwright, and essay writer. He is also a scholar-artist of media studies, performance studies, and African American politics and culture.
Originally from the South Side of Chicago, Sparks has written and produced on several television dramas, including: "The District"  (CBS), the groundbreaking "Lincoln Heights" (ABC Family), "Undercovers" (J.J. Abrams/NBC), and the hit NBC drama, "The Blacklist." Anthony also consults for Disney Imagineering.  
In television Anthony received and/or was nominated for two NAACP Image Awards and two Sentinel Awards from the Norman Lear Center and the U.S. Center for Disease Control. 
Anthony's play, "Ghetto Punch" was presented at several off-Broadway venues and was optioned by NBC and HBO. Anthony began his career as an actor, performing for five years in the hit theatre show, STOMP, in New York and on its Broadway tour. Other credits include roles at: The Public Theater/NYSF, Williamstown Theatre Festival, The Old Globe Theatre, and Crossroads Theater.  
Dr. Sparks earned a B.F.A. (Theatre) and M.A. and Ph.D. in American Studies & Ethnicity, all from USC.