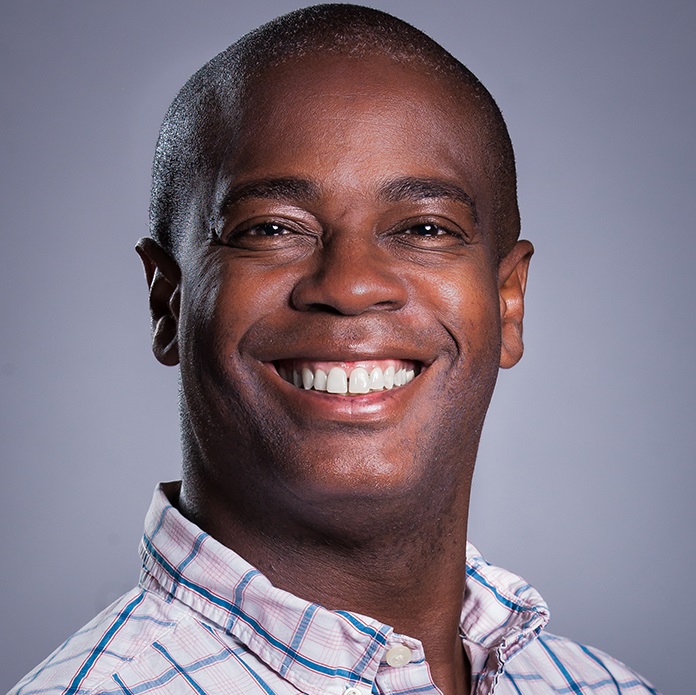 Department | Cinema and Television Arts
Phone | 657-278-3399
Email | ansparks@fullerton.edu
Personal Website |www.anthonysparks.com
Office | CP 650-15
Office Hours | Fr 8-11AM (online and by appt)
Degree and University | Ph.D., M.A., BFA, University of Southern California
Degree Area | American Studies & Ethnicity; Theatre
TeachingArea | Screenwriting; Critical Studies
Research Area | Screenwriting; Television; Film; Production Studies; Performance Studies; African American Studies
Dr. Anthony Sparks is an award winning television writer, producer, and showrunner with a 20+ year career in television and over 30 years in the arts. Credits as an executive producer and/or showrunner and head writer include:   Bel-Air   (Peacock);   Mike Tyson   (Hulu); and 6 seasons of   Queen Sugar   (OWN: Oprah Winfrey Network). Additional tv credits include:   The Blacklist   (NBC);   Undercovers   (NBC, J.J. Abrams);   Lincoln Heights   (Freeform), among others. He has also developed and sold dramas at several studios and networks and recently signed overall first look and script deals at Blumhouse Television and Warner Bros. Television. Anthony has also received the 2022 NAACP Image Award, the 2020 Television Academy Honors Award, and a 2022 Humanitas Award nomination, all for outstanding television drama and outstanding writing in television drama.
Prior to television Dr. Sparks enjoyed a 10+ year career as a classically trained actor and playwright. Credits include an off Broadway run of his solo play,   GHETTO PUNCH, and a 5 year run in the international hit show   STOMP, in New York and on Broadway tour. He also performed at prestigious theatres such as The Public Theater in New York, The Old Globe Theatre, Williamstown Theatre Festival, and Crossroads Theater.
Dr. Sparks holds three degrees, BFA, MA, Ph.D., all from the University of Southern California. A longtime advocate for diversity equity and inclusion in the arts and education, Dr. Sparks sees teaching as an integral component to his career and in advancing the arts and entertainment industries. He is married to actor-director and USC School of Dramatic Arts Associate Dean Anita Dashiell-Sparks and together they are working hard to raise their three young children.