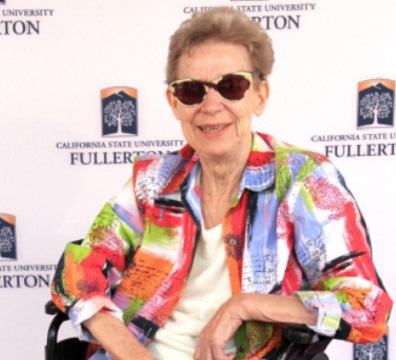 Dr. Carolyn "CJ" Johnson, who spent 38 years on the faculty of the Department of Communications, died Nov. 7, 2017, at the age of 76.
Dr. Johnson was a beloved professor and colleague, known for her optimism and friendliness. She was one of the Department's first female professors, hired in 1972.
Over the years, she served in many important Department roles, including as acting department chair, internship coordinator and Daily Titanadviser.
She was the national president of Women in Communications in 1981-1982 and a member since 1968.
She stayed connected to CSUF after retirement. In 2016, she established the Journalism Endowment Fund, which generates $1,000 annually. The college's internship office was renamed the Dr. Carolyn E. Johnson Internship Office.