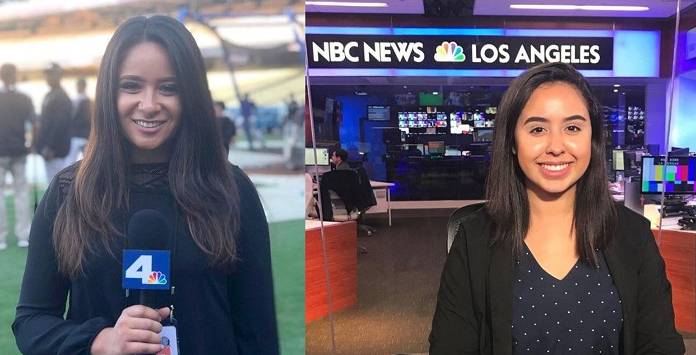 At the Department's fall retreat, lecturer Amber Chitty Wilson presented findings from recent surveys of students and employers, indicating overwhelmingly positive outcomes from both groups.
Wilson oversaw the internships of 704 Communications majors in the 2017-2018 academic year. Students taking the internship register for the 3-unit COMM 495T. The credit/no credit course is offered in Fall, Spring, and Summer and requires 120 hours of service at a university-approved internship site, in addition to a passing grade on eight (8) assignments. Wilson is the instructor.
Students report finding their internship to be extremely valuable.
Students are required to complete an online survey which allows data to be examined quantitatively. Responses were measured on a 5-point scale ranging from Strongly Agree to Strongly Disagree.
90% of students agree or strongly agree that the internship experience had relevance to their future.
91% of students agree or strongly agree that the internship experience enhanced their professional skills.
92% of students agree or strongly agree that they received practical insights from their supervisor.
90% of students agree or strongly agree that over the course of the internship, they grew in their decision making skills.
93% of students would assign a letter grade of "A" or "B" to their overall internship experience. (75% would assign an "A" and 18% would assign a "B").
Students said they received practical insight from their supervisors, were treated fairly, had a variety of professional responsibilities and enhanced their professional skills. Among student comments:
"It was exciting to actually apply what I learned in class to a real world experience and it felt really good when my social media posts were getting success." -Spring 2018 Public Relations student
"The experience that I took from my time at the [internship] site and at CSUF has made me who I am today. This internship has resulted in nothing but positivity for me and my career. The outcome was beneficial because it gave me the opportunity to learn more about myself and how the things I have learned through school and sports have and will translate for me and my career." -Summer 2018 Advertising student
"When I finished my internship, I left knowing that I was loved, that I was valued, and that I was a vital part of the team. I know that work culture will be so important to me and that I wouldn't want to work remotely because of it." -Spring 2018 Public Relations student
Feedback from employers was also overwhelmingly positive. 168 supervisor responses were collected during Spring 2018, with the following results: 96% graded intern performance as an "A" or "B" 86% would consider hiring their CSUF intern (hypothetically, if a position were available at their organization)
Feedback was overwhelmingly positive in response to the question, "Did the intern exhibit any opportunities for improvement?" The most common constructive criticism addressed writing skills, a need for leadership/confidence to ask questions and contribute in a group setting, and initiative and follow through with respect to meeting established deadlines.
The internship program, in existence for over 40 years, continues to play an integral role in the development of students within the Department of Communications. It brings together resources from three key offices on campus – the Communications Internship Office, the Career Center, and the Center for Internships & Community Engagement – to support students in researching, applying, approving, and preparing for a successful internship experience.