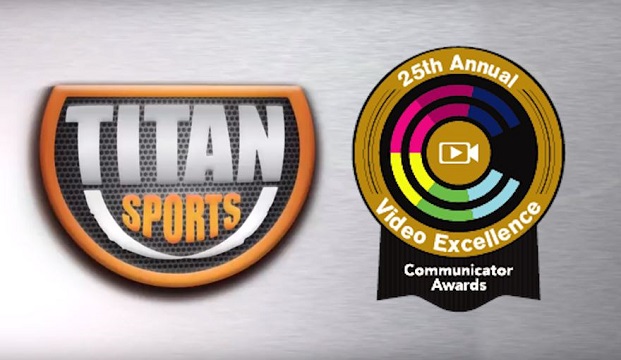 Titan Sports, the sports broadcasting and reporting club that is associated with Titan TV and the Communications department, won a Communicator Award of Excellence. The organization, which is in its 17th season of production, entered their March Madness episode into the sports student category. The students were excited to see their hard work recognized.
"It is a great feeling knowing that all the time and effort Titan Sports has been putting in this year is paying off," says Executive Producer Kush Parikh. "We came into the semester witha mentality of producing an award winning show and we have accomplished that."
Titan Sports produces a new episode every Monday. The show started in 2011 with two specific goals: to provide the best video coverage of Cal State Fullerton Athletics and two help students who go through this program compete and obtain jobs in the sports media industry. Winning awards allows the students to have a more competitive resume to go and compete for jobs ain a competitive sports industry.
"I am so PROUD and this is well deserved considering the quality and content of the episodes this season have gone up significantly," says Associate Producer Brandy Flores. "Shoutout to Kush and Eduardo who produced it."
The winning episode, titled "Titan Sports Season 17 Episode 5: March Madness has arrived" comprised of the following production team:
Executive Producer: Kush Parikh
Associate Producer: Brandy Flores
Producers: Eduardo Hernandez, Jaclyn Davis, Nathan McHugh
Anchors: Brandy Flores, Alyssa Freyder, Kush Parikh, Nathan McHugh, Cory Johnson, Kurtis Redman
Advisor: Beth Georges
Graduate Support/Advisor: Derek Opina.