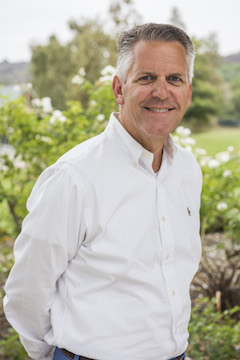 Lecturer   Keith Kesler   is joining PRactical ADvantage Communications as a faculty member, as the Department of Communications' student-run advertising and public relations agency continues to grow.
Kesler joins   Dr. Doug Swanson   and lecturer   Peter Evanow   as lead instructors of COMM 474, a capstone course for students with concentrations in public relations, advertising, and entertainment and tourism communications.
The agency, based at the Irvine campus, offers students hands-on experience in a real-world setting, with the support from faculty advisors.
Students develop and implement advertising, event planning, and public relations campaigns for local for-profit and nonprofit businesses and organizations, as well as for department programs and student organizations at CSUF.
Kesler joined the Department as a full-time lecturer in 2015 and has taught a number of advertising courses. He is also the advisor the American Advertising Federation (AAF) competition.
Prior to academia, Kesler spent 25 years in advertising and marketing, including at Innocean USA and AMP Marketing. He has a master's degree in Communications from CSUF.
Beginning this spring, Kesler, Swanson and Evanow will each teach one section of PRactical ADvantage, meeting increasing student demand for the popular High Impact Practice course.
In 2016, 72 students managed 24 client campaigns and provided 5,180 hours of documented client service.
The agency continues to serve a wide variety of clients. Among the 2016 campaigns completed were projects for Mazda, Cox Communications, The Young Americans, City of Anaheim, Western Association of Schools and Colleges, Create to Learn, and the Motor Press Guild.
Since the agency's start in 2011, more than 500 students have completed the agency experience, and those students have participated in a total of 129 client campaigns.
In 2017, the agency will continue to do pro bono work for area nonprofits, but the focus will turn to clients that can provide financial support through philanthropic donations to benefit the agency. Funds from sponsoring clients are essential to support short- and long-term supply and infrastructure needs. In 2016, the agency received more than $4,000 in sponsorships.