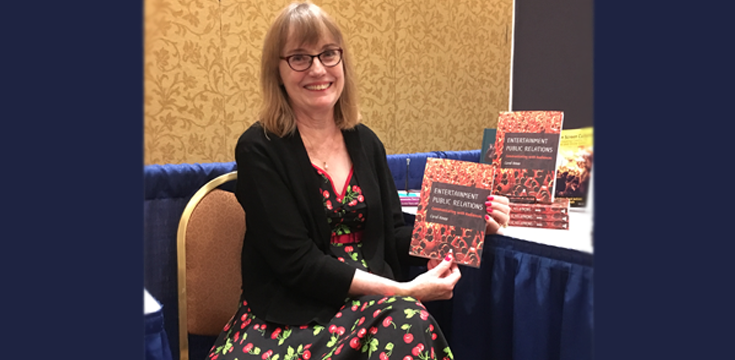 Carol Ames is the author of   Entertainment Public Relations: Communicating with Audiences,   published by Peter Lang in August 2016. She is also the author of   The Public Relation Writer's Handbook, 2nd   Edition, The Digital Age, published in 2007 by Jossey Bass, a Wiley imprint. Both books show her love for conveying her expertise in the field of public relations to the rising generation of practitioners.
She specializes in entertainment public relations and the entertainment and tourism industry. Her expertise ranges from representing clients and writing executive level speeches to creating television content and publishing books about public relations.
The new book covers the ins and outs of public relations work in a broad range of entertainment contexts, including red-carpet events, television, blockbuster movies and independent films, sports, music, video games, and tourism and travel.
Before joining CSUF, Carol worked in the entertainment industry for more than 20 years. In corporate communications at Paramount Pictures and as the head of Ames Communications, she handled everything from publicity to event planning to editing employee newsletters and specialty publications. She wrote speeches and byline articles for executives at studios and networks, and helped plan affiliate events and press tour presentations.
She also used her ideas and industry connections to create television content as Executive Producer of   Alley Cats Strike, a movie for the Disney Channel, and as Co-Executive Producer of   Target Earth, a television movie for ABC.