60 YEARS OF EXCELLENCE
CSUF Department of Communications Alumni Wall of Fame
2021 Inductees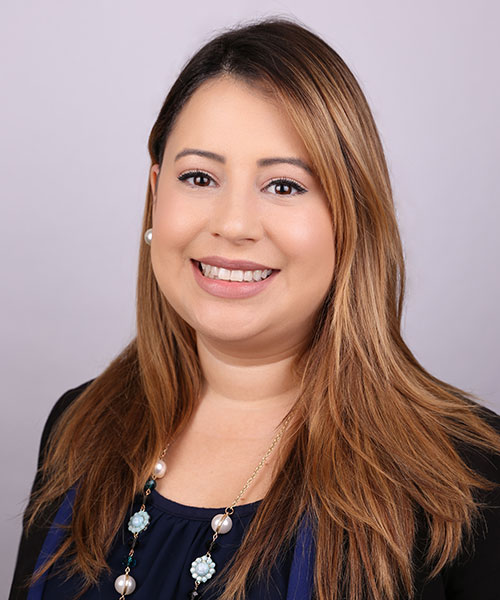 Justine Houston-Brown, APR '12
Houston-Brown has cultivated a career that thrives off of developing high-impact PR programs for a variety of B2B, B2C, and nonprofit clients. She aims to further diversity, equity, and inclusion in communications and is an outspoken DE&I advocate and ally. Houston-Brown has worked with companies including Toshiba, PROMISE Technology, Dole Food Company, Boys & Girls Clubs, Cytek Biosciences, Nihon Kohden, and Orange County Community Foundation.
Matt Prince '07
Prince currently leads Taco Bell's Public Relations and Brand Experience. He manages creative ideation and strategy for their largest campaigns, partnerships, and activations. Previously, Prince managed social media for the Walt Disney Co., was Sr. Manager of Executive Communications, and lead speechwriter for Disney executives.
Past Inductees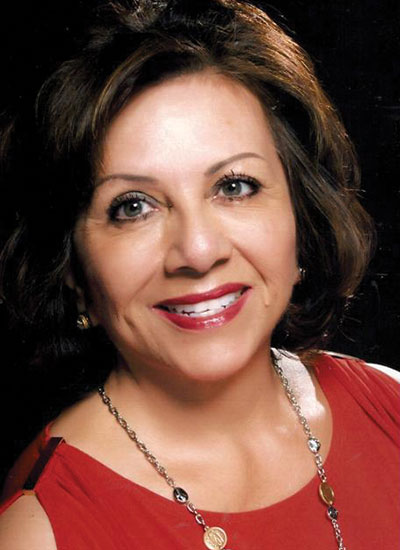 Rebecca A. Aguilar '95
Public Relations
Aguilar retired from The Boeing Company after almost 40 years, where she served as the manager of protocol services, customer relations and field marketing, directing a professional staff in the organization, planning and implementation of external customer relations projects. Aguilar also served on the board of directors for many customer and community organizations and also published technical papers.
Tony Allevato '92
Radio-TV-Film
Allevato produced award winning shows that aired locally on FOX Sports, KCBS and KCAL 9. He became the first production hire for the cable group TVG Network and went on to the NFL Network, where he served as coordinating producer of "NFL Total Access." He has produced shows in nine different countries and has overseen more than 70,000 hours of live sports programming.
Elliott Almond '75
Journalism
Almond has been an investigative sports journalist for three decades, working on the staffs of the Los Angeles Times, Seattle Times, and San Jose Mercury News. He has been nominated for the Pulitzer Prize three times and has been recognized by organizations such as Associated Press Sports Editors and the Society of Professional Journalists. He is the author of "Surfing: Mastering Waves from Basic to Intermediate."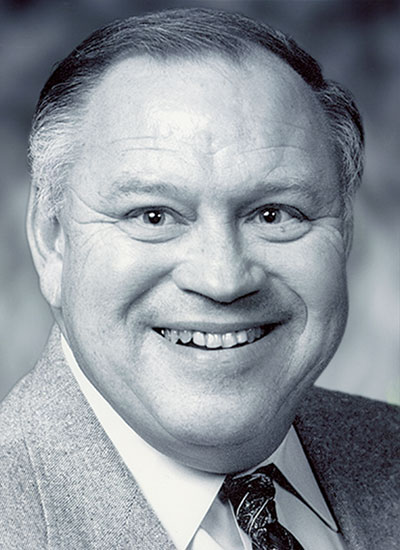 Don Andersen '62
Journalism
Andersen was executive director of the Orange County Sports Association, which is responsible for the Freedom Bowl, Pigskin Classic, and the Orange County Sports Hall of Fame. He was general manager and first director of public relations for the Seattle Seahawks; vice president for the World Football League; and director of Athletic News Service at the University of Southern California.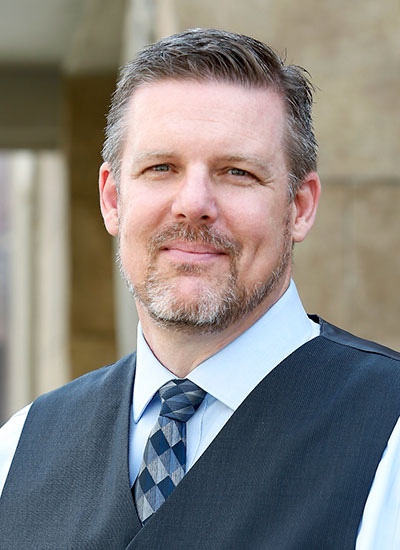 Grant Anderson '92
Radio-TV-Film
Anderson began his career at Lorimar Television and WBTV, where he worked as an assistant and later producer on several television series including "Homefront," "ER," and "Third Watch." He joined CBS Television Studios, where he served as VP, overseeing a slate of hit series, including "CSI," "CSI: Miami," "CSI: NY," "NCIS," "NCIS Los Angeles," and "Criminal Minds." He is president of Shane Brennan Productions.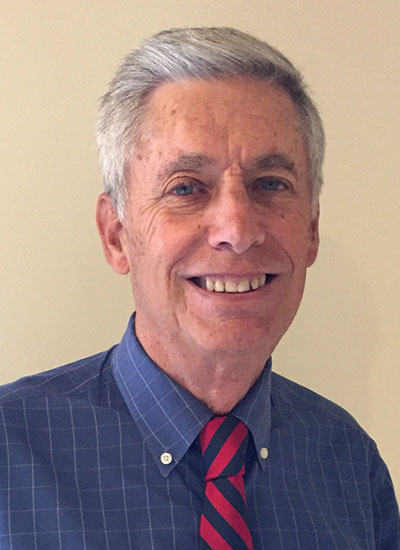 Paul Attner '69
Journalism
Attner worked as a staff writer in the sports department at The Washington Post. He was a national writer for The Sporting News, the nation's second-largest sports weekly. He was nominated for a Pulitzer Prize for feature writing; wrote four books; won numerous national writing awards; and covered five Olympics, 30 consecutive Super Bowls, numerous World Series, NBA championships, Final Fours, Masters and Wimbledons.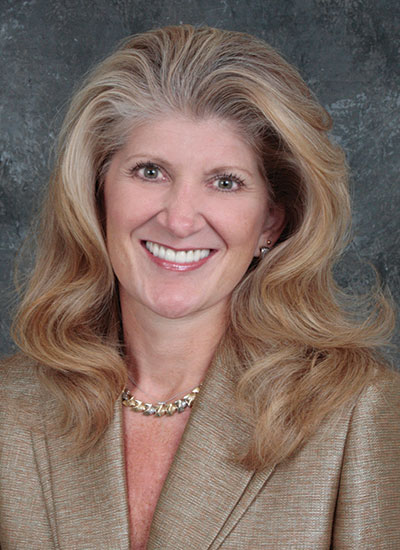 Jo Etta Bandy '94
Public Relations
Bandy's successful 33-year career in corporate communications has included executive positions at Covington Development Group, Fidelity National Financial, Market Pathways Financial Relations, First American Financial Corporation and Ingram Micro. She currently serves as director of career and industry at Chapman University.
Walter Baranger '86
Journalism
Baranger retired from The New York Times after 27 years, most recently as senior editor for news operations. He travelled to more than 60 countries and most U.S. states in support of The Times' newsroom. His awards include The New York Times Publisher's Award for introducing satellite communications to the newsroom, and a Publisher's Award for designing an on-line version of "The New York Times Manual of Style and Usage."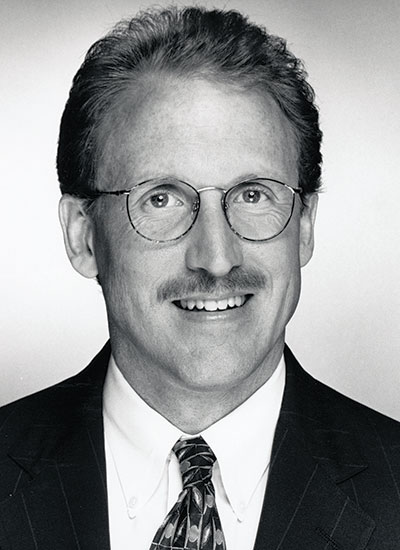 David G. Barford '81
Radio-TV-Film
Barford is president and CEO of Agilis Systems, manag- ing director for The Gilead Group and co-founder of the Global Learning Exchange Initiative. He served as executive vice president and chief operating officer at Charter Communications. He has served as board member and president of the Southern California Cable & Telecommunications Association and of the Southern California Cable Television Marketing Council.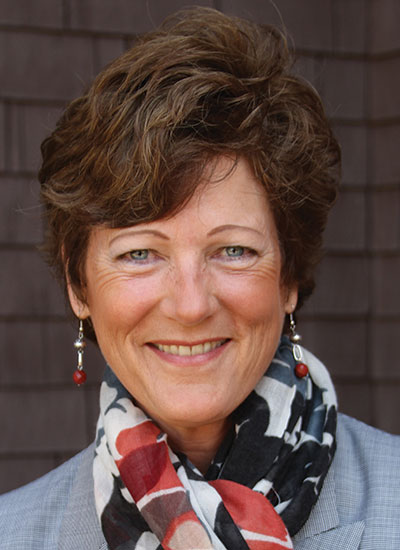 Sheri Benninghoven '83
Public Relations
Benninghoven is principal of SAE Communications and one of the nation's premier public policy communications counselors. She served as Anaheim's PIO before becoming the first director of communications for the League of California Cities. She served as senior vice president & global account director for Ketchum Public Relations and on the adjunct faculty of the USC's Annenberg School for Communication and Journalism.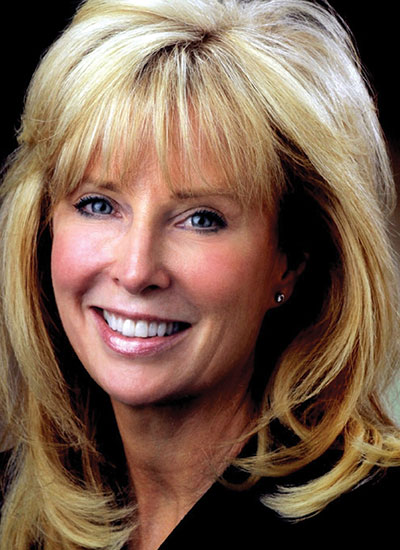 Tricia Bigelow '82
Bigelow is the presiding justice of the Second District Court of Appeal, Division Eight. She was a trial judge on the Los Angeles Superior Court, where she handled some of the county's most high-profile & complex trials. She received the Bernard S. Jefferson Award for distinguished service to judicial education from the CA Judges Association & the CA Judicial Council Ronald M. George Award for Judicial Excellence.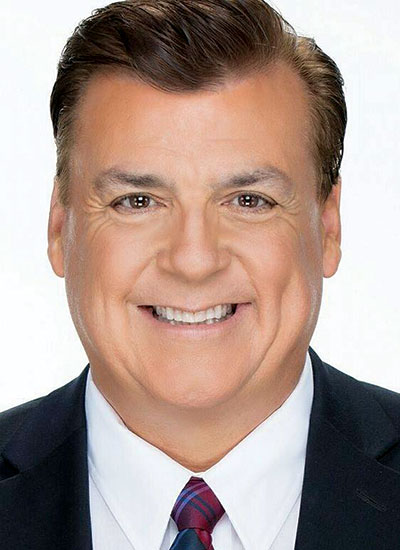 Phil Blauer '80
Journalism
Blauer is an award-winning broadcast journalist with more than 35 years of experience. He has covered major national and international stories, has interviewed six U.S. Presidents, and has been a contributor for several national networks, including CBS News and CNN. He has worked in television in Palm Springs, LA & San Diego. He has received numerous Emmys and the Edward R. Murrow Award for Investigative Reporting.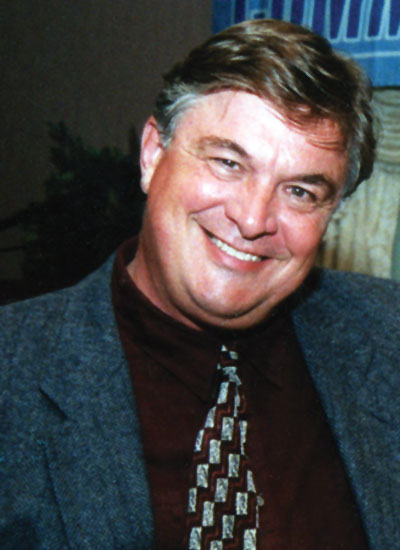 Mark Boster '76
Photocommunications
Boster has worked for the Los Angeles Times for more than 30 years; his pictures and videos were part of the 2016 Pulitzer Prizewinning staff entry of the San Bernardino terrorist shooting coverage. He's covered the 1984 Summer Olympics in LA; war and post-war in Kosovo; the presidential campaigns of Bill Clinton, George H.W. Bush, George W. Bush; and state funerals for Presidents Richard M. Nixon and Gerald Ford.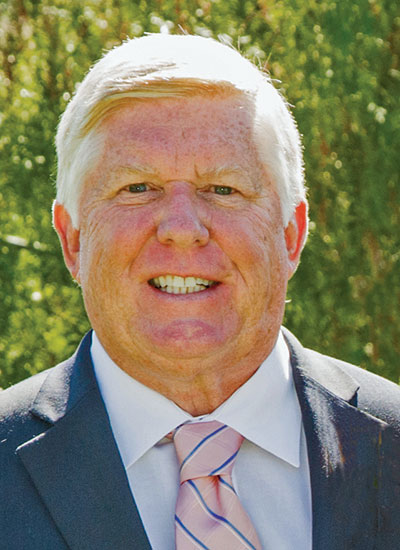 Chuck Brauer '73
Advertising
Brauer began his career as marketing specialist for Beckman Instruments, Inc. and went on to work at advertising agencies such as Reiser Williams DeYong Inc., NW Ayer, the Cochrane Chase, Livingston & Co. and Saatchi & Saatchi before launching his own firm. He spent five years as partner and executive vice president at Roberts, Mealer & Company before joining Sony Electronics as marketing communications director.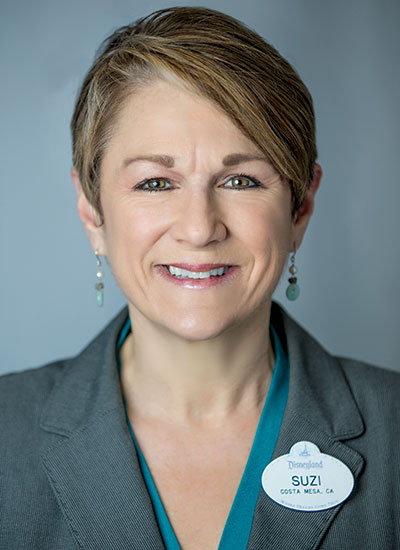 Suzi Brown '88
Public Relations
Brown is director of media relations and external communications for Disneyland Resort, a position she has held since 2008. She serves as the resort's primary spokesperson and is charged with enhancing and protecting its reputation. Prior to joining Disney, Brown's experience spanned two decades with key communications roles at Anaheim City School District, CKE Restaurants, Inc. and the city of Anaheim.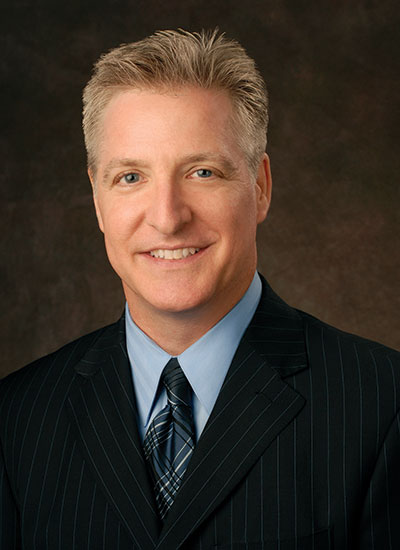 Jerry Caraccioli '90
Public Relations
Caraccioli has been a member of the CBS Sports Communications Department since 1997 and currently serves as executive director of communications. He has worked on the biggest events in sports like the 1998 Olympic Winter Games in Japan and several Super Bowls. He co-authored "Boycott: Stolen Dreams of the 1980 Moscow Olympic Games" and "Striking Silver: The Untold Story of America's Forgotten Hockey Team."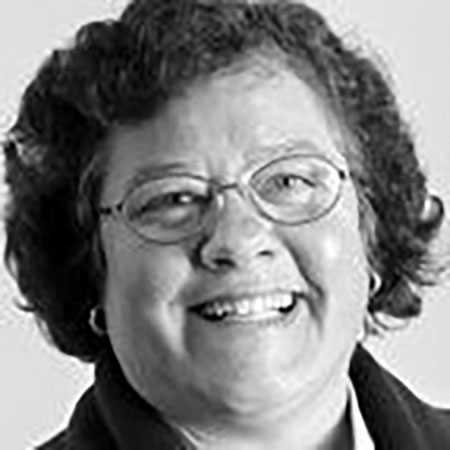 Marci Carlin '83
Radio-TV-Film
Carlin has been vice president of BRC Imagination Arts for more than 30 years. BRC Imagination Arts designs and produces content-based themed entertainment. It provides services for aquariums, corporate visitor centers, museums, and theme parks. Clients include the Abraham Lincoln Presidential Library and Museum, The Walt Disney Company, Ford, NASA, the Great Wall World Cultural Heritage Park, and Volkswagen.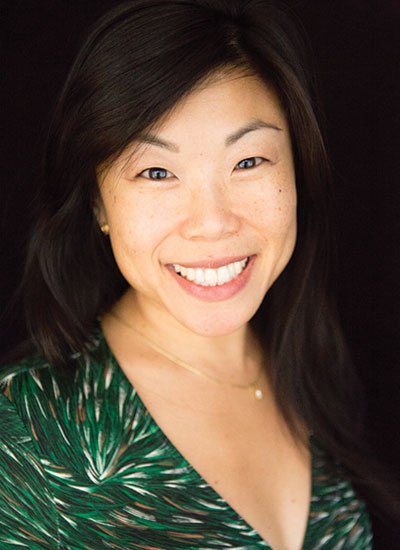 Barbara Chen '99
Radio-TV-Film
Chen is senior director of communications for the Office of University Life at Columbia University. She began her career as public relations coordinator for DIRECTV and went on to work at ABC News in New York before her appointment by New York City Police Commissioner Raymond W. Kelly as special assistant. Chen was later promoted to director of media relations, a civilian position equivalent to a bureau chief.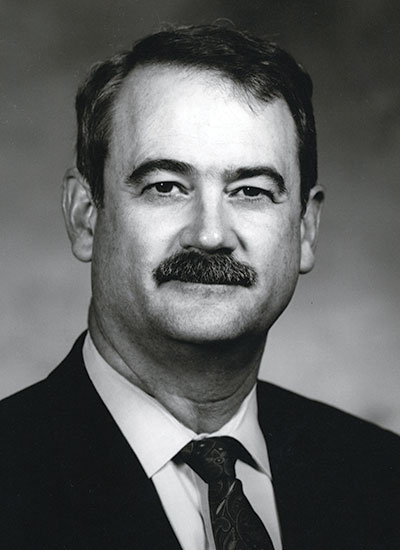 Nick R. Chilton '68
Journalism
Chilton spent his career in consumer goods marketing and general management with companies such as Procter & Gamble, The Clorox Company, Shaklee, John Labatt Foods, Johnson Outdoors and Wyandot Inc. His involvement in the private sector included leadership roles in the Boy Scouts of America, Chambers of Commerce in Eugene, Oregon and Marion, Ohio, The Snack Food Association, and other organizations.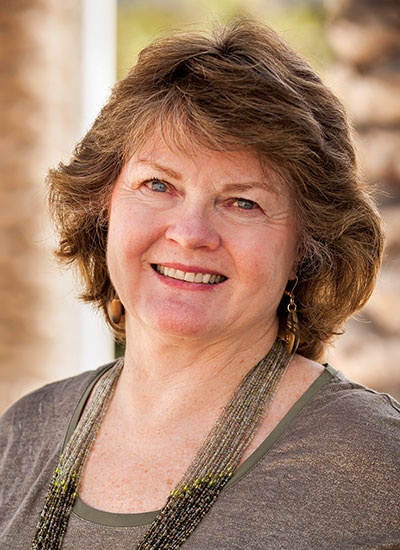 Jackie Combs-Nelson '70
Journalism
Throughout her 38-year newspaper career, Combs-Nelson worked at the Downey Live Wire, Daily Pilot, Long Beach Press-Telegram and The Sacramento Union, culminating with 23 years at the Chicago Tribune. She worked on historic events such as the assassination attempt on President Ronald Reagan in 1981; The Space Shuttle Challenger Disaster in 1986; The Oklahoma City bombing in 1995; and 9/11.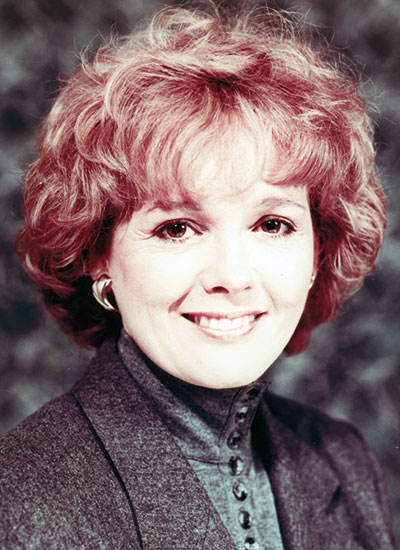 Peggy Conlon '73
Public Relations
Conlon serves on the boards of directors of the Barbara Bush Foundation for Family Literacy and United Way Worldwide. For 15 years, Conlon served as president and CEO of the Ad Council, and prior to that, as vice president of Reed Business Information acting as publisher of "Broadcasting & Cable." She also served as a public affairs officer in the U.S. Naval Reserve for seven years, earning the rank of lieutenant.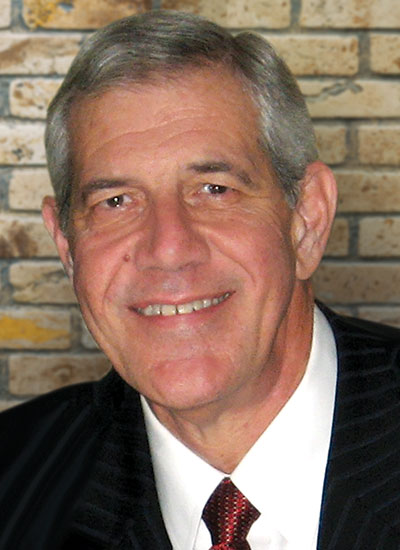 Ian Crockett '81
Advertising
Crockett serves as president of ICE Advertising. After traveling the country as a promoter for Circus Vargas, he joined what is now Orange Label Art + Advertising as account manager; he eventually bought and remained with the agency as owner & president until selling. He has published more than 100 articles on advertising and marketing, written hundreds of radio and TV commercials, and bought media in over 200 markets.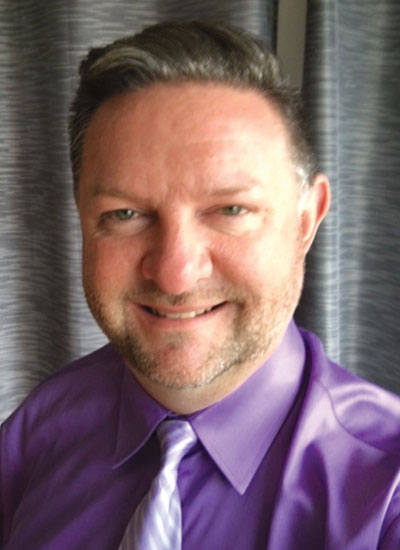 Ken Daley '86
Journalism
Daley began as a sports writer and editor at The Orange County Register. In 1990, he began a 23-year career covering Major League Baseball for the Los Angeles Daily News, The Dallas Morning News, and contributed to MLB.com, Sports Illustrated, ESPN.com and The New York Times. He currently works as the criminal courts reporter for The Times-Picayune, covering "the most unusual criminal courthouse in the country."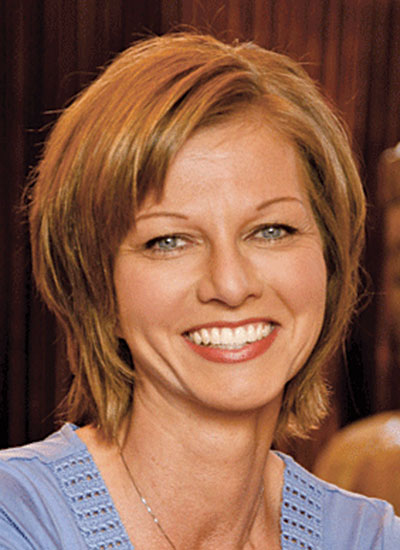 Sandy Segerstrom Daniels '87
Photocommunications
Daniels is co-managing partner with Henry Segerstrom in the billion-dollar company, C.J. Segerstrom & Sons that owns South Coast Plaza. In 2002, she created the Festival of Children Foundation, a network of nonprofit charities that actively work to improve the lives of children. She was named 2016 Woman of the Year by Anaheim Assemblyman Tom Daly. Her photography was part of an exhibit at CSUF in 2017.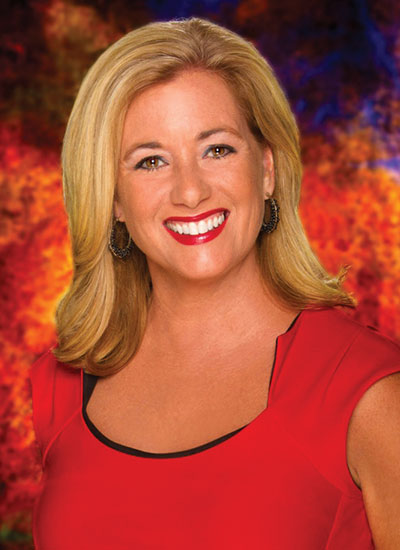 Karen Devine '91
Journalism
Devine is the primary anchor for the evening newscasts at ABC/FOX affiliates KESQ/KDFX and is also a member of the elite investigative reporting unit known as the I-Team in the Palm Springs television market. She is a multi-Emmy-award winner and two-time winner of the Edward R. Murrow regional award for her in-depth & investigative reporting. For 17 years, she was the primary female anchor at the NBC affiliate KMIR.
Henry DiCarlo '90
Radio-TV-Film
DiCarlo is an American Meteorological Society certified meteorologist and sportscaster for the KTLA 5 Morning News in Los Angeles. Prior to joining KTLA in 2010, DiCarlo spent eight years at KCBS/KCAL Los Angeles. He also has worked in Seattle and Salt Lake City, and began his career as a sportscaster in Palm Springs. DiCarlo and his wife, Lisa, currently live in Yorba Linda with their two sons, Henry III and Jack.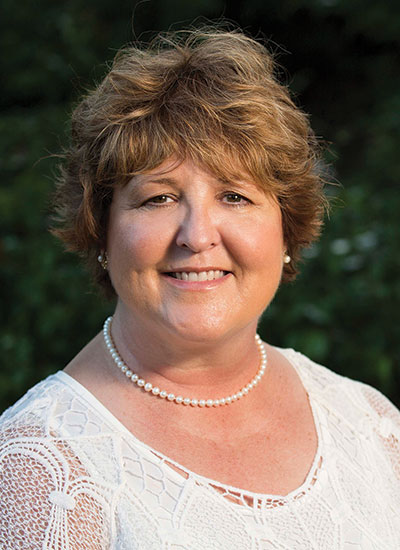 Cathi Douglas '80
Journalism
Douglas began her career reporting and copy editing for The Orange County Register. Part of her career was spent as a senior executive at a full-service PR agency and later 19 years in higher education, first at Chapman University as public relations director and then in strategic communications at CSUF. She founded and runs Cathi Douglas Communications, a Santa Ana-based PR consulting, writing and editing business.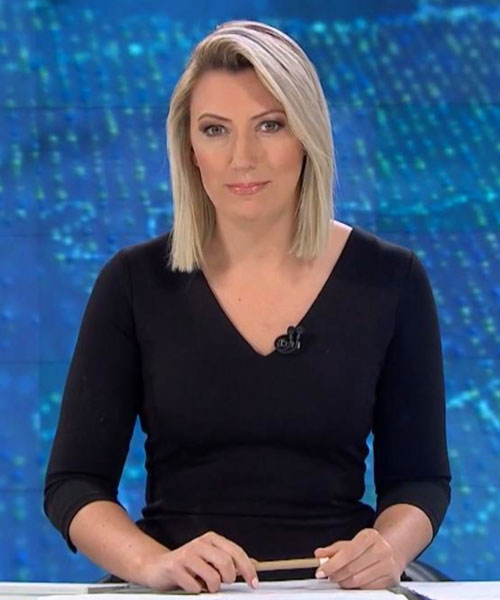 Kilmeny Duchardt '08
Journalism
Duchardt is a Washington, DC-based anchor of TRT World, a Turkey-based English news network. She joined the international English-language news network in 2015 as a foreign correspondent based in Istanbul. Before that, Duchardt worked at the Associated Press and Reuters as a field producer and worked for Al Jazeera America in New York and its sister channel in Doha, Qatar.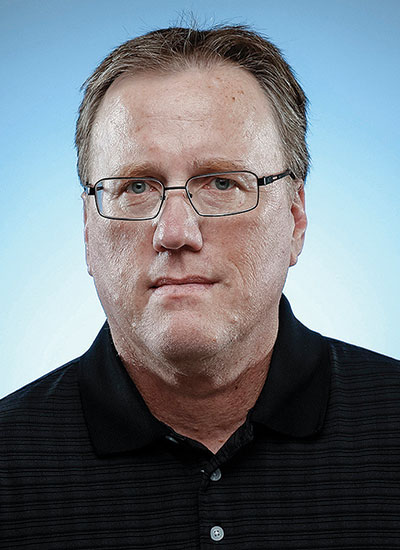 Chris Dufresne '81
Journalism
Dufresne is the co-founder of TMGcollegesports.com and recently retired from the Los Angeles Times after 35 years in editorial covering a wide range of sports that included the NFL, boxing and Major League Baseball. He covered seven Olympic Games starting with the 1994 Winter Games in Lillehammer, Norway. He was named California Sportswriter of the year by the National Sportscasters and Sportswriters Association.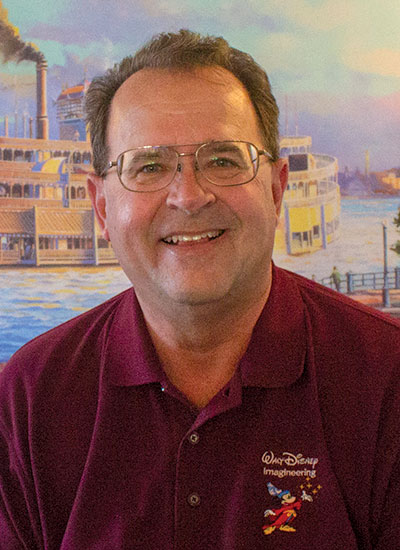 Mark Eades '79
Eades started working at Disneyland in 1972 while attending CSUF. He transferred to Disney Studios, eventually working on the EPCOT and TDL projects as post-production supervisor for films. In 1982 he transferred to Walt Disney Imagineering. In 1997 he became a journalist, first at the OC News channel and then as a staff multimedia reporter for OC Register, covering theme parks. Mark is now a freelance writer, photographer/videographer, and spends much more time with his wife.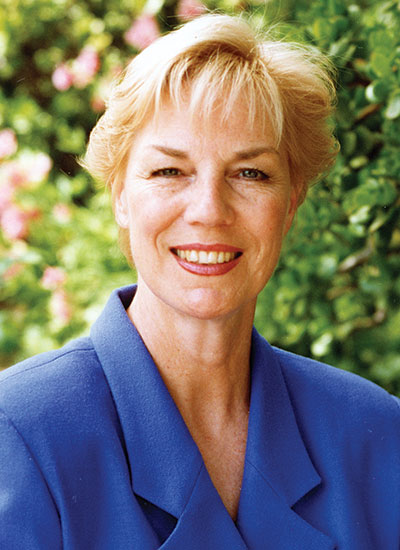 Elke Eastman '80
Public Relations
Eastman has worked in public relations for 21 years at Beckman Instruments, Inc., in Fullerton. As manager for community and employee services, she is responsible for the strategic direction of corporate contributions, community relations, employee services, and the company museum. Eastman is a member of the board of directors of Project Tomorrow and the American Heart Association's North Orange County Division.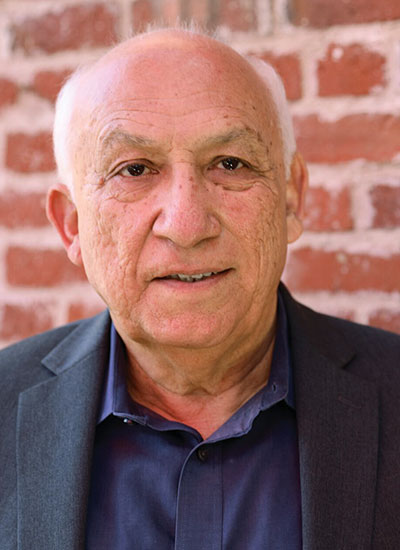 John Echeveste '73
Journalism
Echeveste is chief executive officer of LA Plaza de Cultura y Artes, the country's only museum dedicated to the history, art and culture of Mexicans and Mexican-Americans. He was a partner with VPE Public Relations in South Pasadena for more than 25 years and serves on the boards of the Los Angeles County Library Foundation, CSUF's College of Communications Advisory Board and Los Angeles Music and Art School.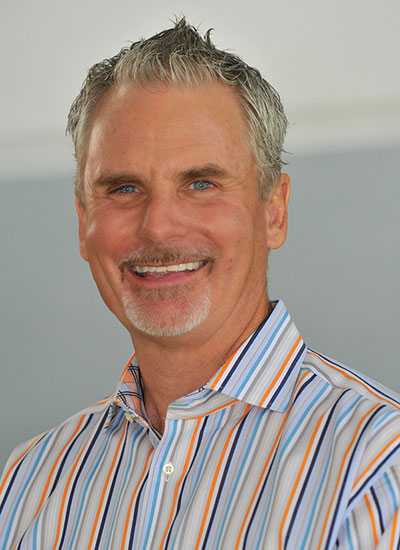 Geno Effler '77
Journalism
Effler heads corporate communications at J.D. Power, a global leader in consumer insights and advisory services. He held the top communications post for the National Hot Rod Association and Volvo Cars of North America. As director of public relations for Kia Motors America, he oversaw the company's successful launch in the U.S. market; that led him to positions with Mercedes-Benz USA and Aston Martin North America.
John Ehlenfeldt '89
Advertising
Ehlenfeldt is the executive vice president of sales, marketing and administration for Visit Huntington Beach. As a member of the leadership team, he is responsible for the successful execution of the organization's mission and goals. In the past, he's held senior sales director positions with the Monterey County Convention and Visitor's Bureau, the Canadian Tourism Commission and the Long Beach Convention Center.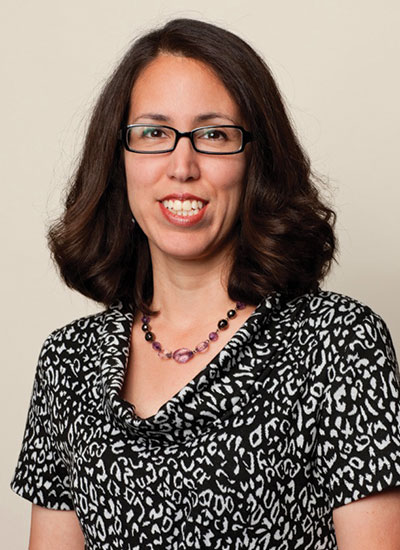 Marissa Espino '96
Journalism
Espino has worked in the external affairs division at the Orange County Transportation Authority (OCTA) since 2005 and currently serves as a community relations officer. Espino manages all public outreach efforts for OCTA's environmental programs and multiple transportation planning studies. She worked for the Times Mirror Company as a local newspaper reporter four years.
David Fahey '74
Photocommunications
Fahey has been a fine art photography and art dealer in LA since 1975. He opened the Fahey / Klein Gallery and assumed full ownership in 2015. He edited, contributed to and coordinated the production of over 45 fine art photography books and has lectured on the history of photography at UCLA and the USC extension. In '94, '98 and '05, American Photo Magazine included him in "The 100 Most Important People in Photography."
Maria Tesoro Fermin '94
Public Relations
Fermin is the director of community and public relations at Los Angeles World Airports. She has worked as an officer with the Inland Empire Tourism Council. Tesoro Fermin also has a master's degree in public administration.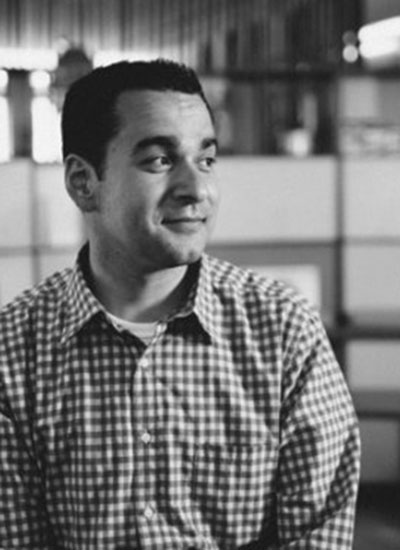 Evan Ferrari '00
Advertising
Ferrari is the group director of strategic planning at Saatchi & Saatchi in Los Angeles. He is the first assigned strategic leader of Toyota's Global Olympic & Paralympic Partnership both globally and in the U.S. His efforts have resulted in award-winning campaigns, winning new business & contributing to published books. He also worked at Young & Rubicam Group on the Land Rover, Lincoln, Jaguar, and Mattel brands.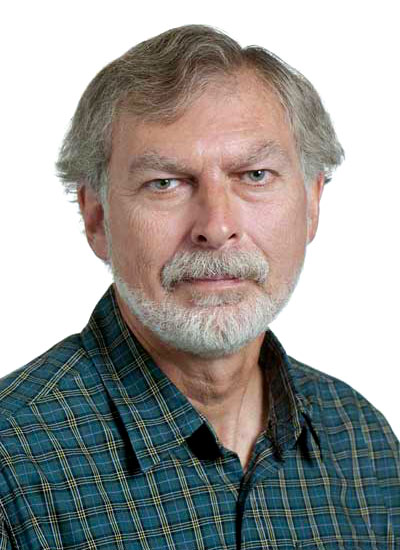 David Ferrell '78
Journalism
Ferrell spent 20 years at the Los Angeles Times, where he was part of two Pulitzer Prize-winning news teams for coverage of the LA riots and the Northridge earthquake. He profiled newsmakers from Zsa Zsa Gabor to then-Lakers coach Phil Jackson. His dark-comedy baseball novel "Screwball" was a Book of the Month Club selection and film rights to the book were optioned by Danny DeVito and Universal Pictures.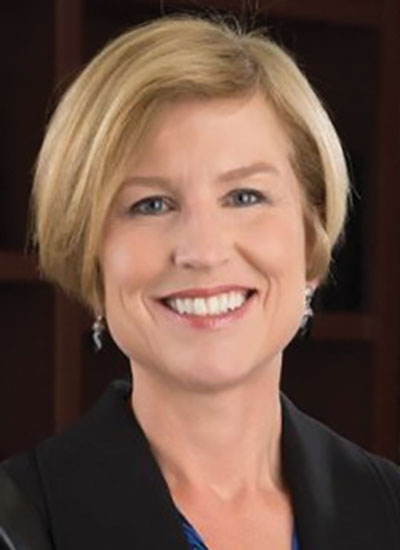 Suzanne Frey '85
Public Relations
Frey is manager of publications and public relations at Toastmasters International. Toastmasters International is a worldwide nonprofit educational organization that empowers individuals to become more effective communicators and leaders. Headquartered in Rancho Santa Margarita, the organization's membership exceeds 345,000 in more than 15,900 clubs in 142 countries.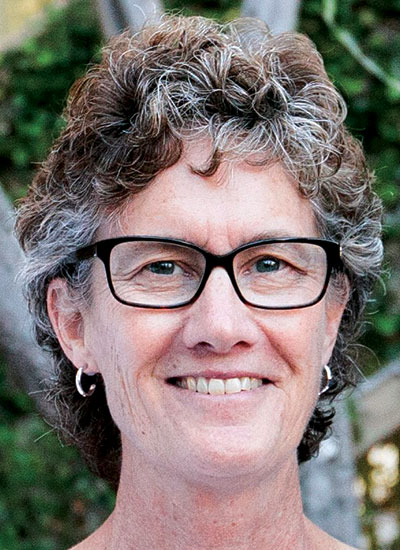 Carolyn Fromm '81
Advertising
Fromm has worked closely with a variety of companies – from small startups to Fortune 500 corporations, including Intel, Acer, Broadcom, HID Global, Oceaneering, Microsemi, Micron and Skyworks, among others. She spent 20 years at Weber Shandwick, rising to the position of senior vice president in charge of the semiconductor segment in the firm's global Technology Practice.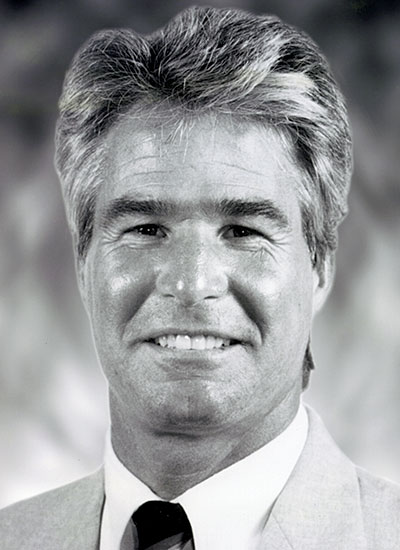 Dennis Gaschen '80
Advertising
Gaschen has practiced aligned communications since 1980 and has refined his craft through university teaching, research and consulting. He has received the Distinguished Service Award from the PRSA's Orange County chapter, an Outstanding Faculty Award from CSUF's Alumni Association, was named an Outstanding Professor by CSUF Assoc. Students Inc. and was named a distinguished faculty member by the Dept. of Communication.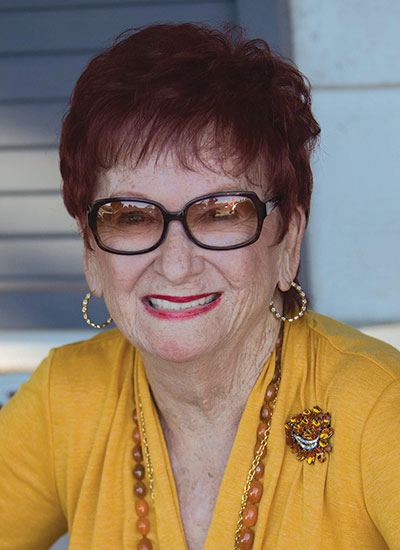 Judith Goffin '74
Radio-TV-Film
Goffin is president of Goffin Public Relations, a communications management company founded in 1980. She is also a journalist, blogger, lecturer, educator, a botanical photographer and a nationally recognized public relations consultant. She has authored six books. She is the president of Holiday Princess Publishing, established in 2004, that provides authors assistance in editing, designing and self-publishing books.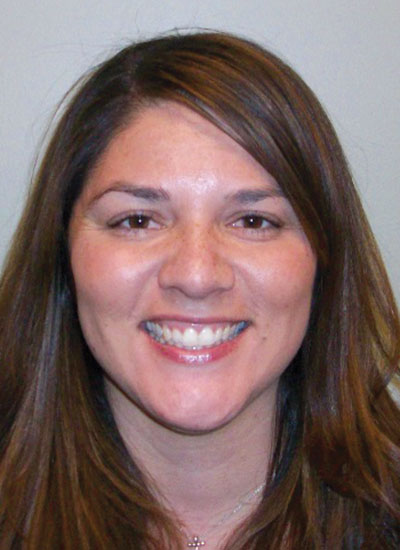 Sonia Gomez '03
Public Relations
Sonia Gomez is senior director of programming and acquisitions at ESPN, where she oversees NFL and soccer portfolios. She started at ESPN in 2011, working as a manager for ESPN Deportes Programming focusing on content acquisition for the U.S. Spanish speaking audience. In 2014, she managed the ESPN internal committee that focused on the 2014 FIFA World Cup execution across networks and platforms. She is once again based in Los Angeles.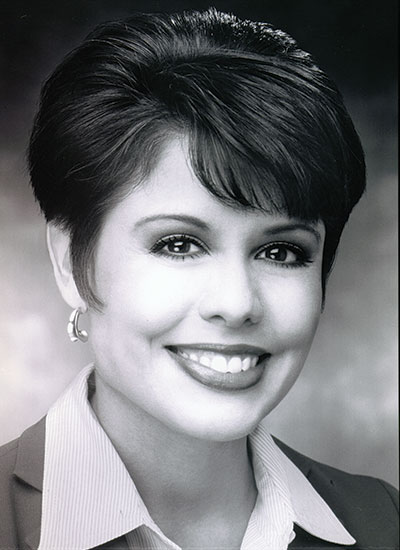 Michelle Gorman Ruiz '88
Journalism
Ruiz is President & CEO of Ruiz Strategies. Before becoming an entrepreneur, Michele Ruiz enjoyed a long career as an award-winning broadcast journalist, beginning her broadcasting career co-anchoring Channel One News. In 1998, she joined KNBC-TV as a reporter and anchor of the 6:00 pm newscast. Michele received 16 Emmy nominations during her news broadcasting career, 5 Emmys, 4 Golden Mikes, as well as LA Press Club Awards.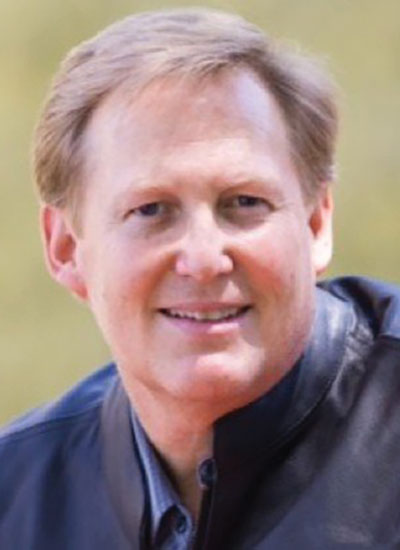 Kerry Graeber '84
Graeber has had a passion for motorsports since his youth turning it into a career of marketing, publics relations, and advertising in the motorsports industry. Graeber helped develop a major marketing plan to successfully launch the American International Motorcycle Expo. Taking on positions ranging from director of brand marketing to Vice President of Communications, Graeber's successful career has always been guided by his hobby and passion.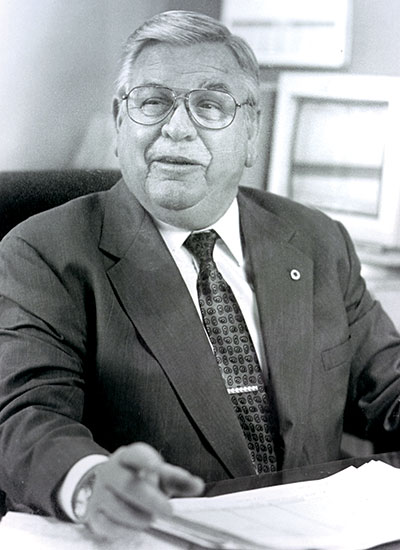 Gary Granville '71
Journalism
Granville served as a professional journalist, a college journalism instructor and a public servant. He was the county bureau chief and later became a staff reporter for the Daily Pilot. He left the professional world for two years to serve as faculty adviser for the Daily Titan, then became metro editor of the Orange County Register. He received 27 first place writing awards as well as the Sigma Delta Chi Watchdog Award for revealing secrecy in government.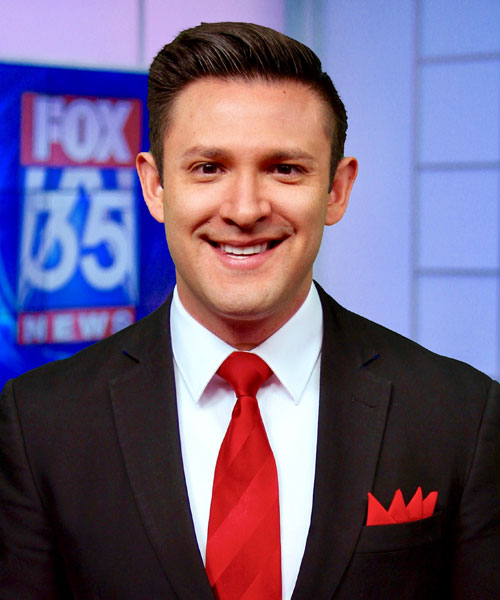 Robert Guaderrama '10
Journalism
Guaderrama is an anchor/reporter at FOX35 in Orlando. He has worked in TV news in Cincinnati, El Paso and Midland, Texas. He's won multiple awards for his reporting, including an Emmy, and awards from the National Association of Hispanic Journalists and the Texas Association of Press Broadcasters. He was born and raised in San Diego, and he graduated with honors from CSUF.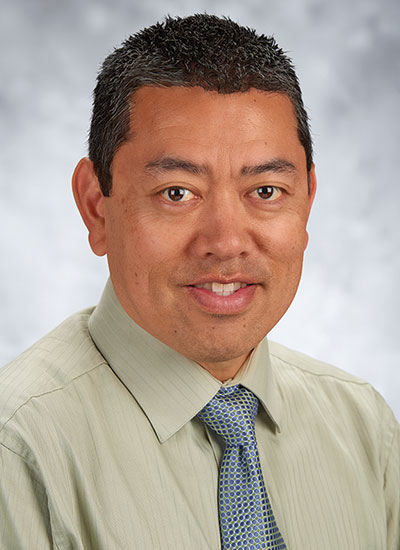 Ken Hagihara '99
Public Relations
In 2008, Hagihara was commissioned as an officer in the United States Navy Reserve where he currently serves as the Deputy Public Affairs Officer for Navy Reserve Commander, U.S. Third Fleet Headquarters. In 2013, Hagihara earned his M.A. in Communication Management from USC Annenberg School for Communication and Journalism. In 2015, he returned to CSUF and is now a full-time lecturer.
Todd Harmonson '98
Journalism
Harmonson is the senior editor of The Orange County Register, the flagship of the Southern California News Group. Harmonson spent the first 27 years of his career as a sports writer and editor, both at the Register and the Daily Breeze. He was selected as Orange County's top columnist in 2015 by the Orange County Press Club and also was honored for his columns by the Associated Press Sports Editors.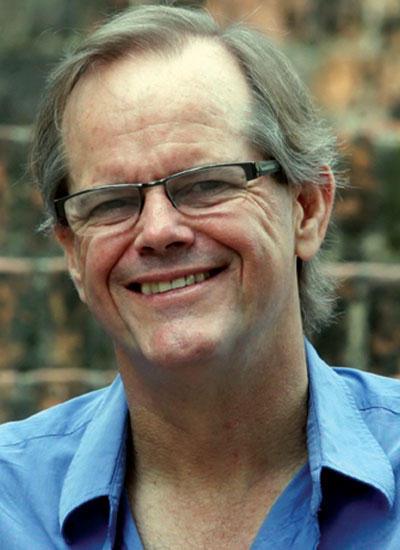 Scott Duke Harris '79
Journalism
Scott Duke Harris joined the LA Times where he prominently contributed to coverage of the 1992 Los Angeles riots that received the Pulitzer Prize. After moving to Silicon Valley, Harris worked for the Industry Standard magazine and the San Jose Mercury News, covering topics that range from the political impact of the internet to the rise of Facebook. In 2010, he moved to Asia, where he penned a column for Vietnam's popular Tuoi Tre newspaper.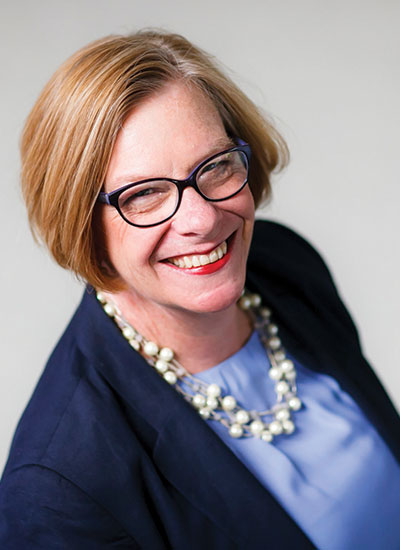 Theresa Harvey '81
Public Relations
Harvey is president and CEO of the North Orange County Chamber of Commerce. Under her direction, the organization developed core programs focused on representing business to government and advocacy aimed at creating a strong local economy. Harvey has been named the YWCA of Orange County's Business Woman of the Year, the CA 65th Assembly District's Woman of the Year, and CA Women's Leadership Association's Women to Watch in 2015.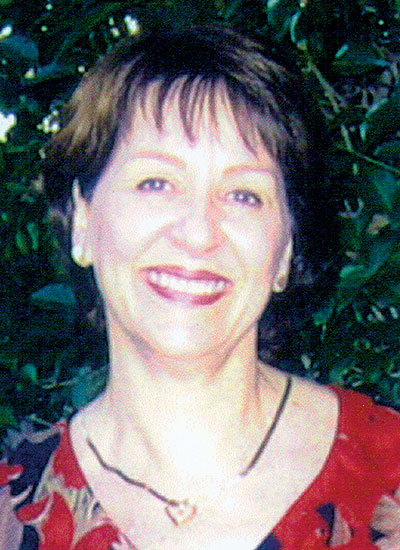 Donna Hatchett '79
Donna Hatchett served for many years as the public affairs director for the North Orange County Community College District.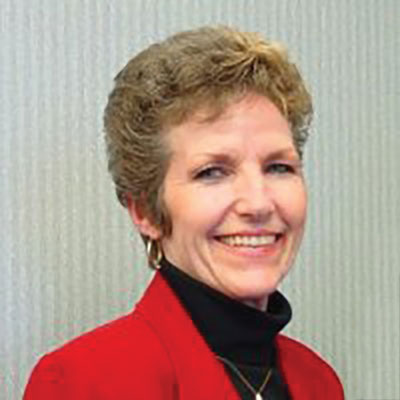 Jerrianne Hayslett '82
Journalism
Hayslett was an award-winning print journalist before pioneering as the Los Angeles Superior Court's first director of public information. During her tenure with the Court, she served as media liaison on numerous high-profile trials such as the O.J. Simpson and Menendez brothers murder cases, the Rodney King and Reginald Denny beating trials and Hollywood madam Heidi Fleiss pandering proceedings.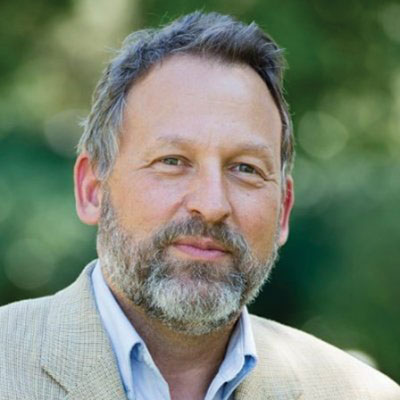 Peter Hecht '79
Journalism
Hecht is a senior writer for The Sacramento Bee, where he reports on people and places throughout California. He is author of the book, "Weed Land" chronicling the California medical marijuana movement from the San Francisco AIDS crisis through the emergence of a lucrative cannabis industry.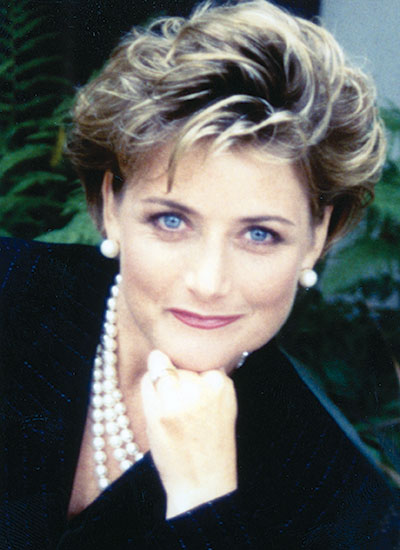 Alison Hill '81
Public Relations
Hill is the owner of CurrentPR, a boutique marketing and PR agency specializing in entertainment, pop culture and consumer products. She currently serves as Snoopy's publicist—a role she has played for more than a decade.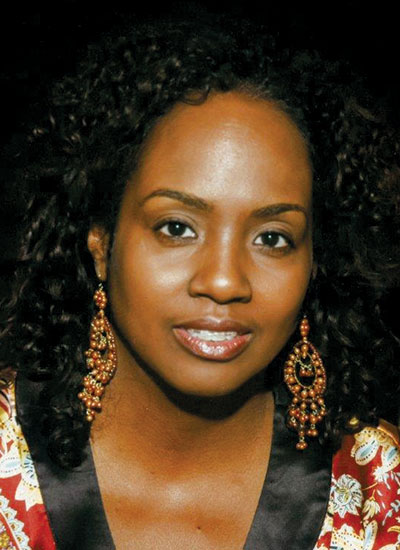 Monique Hudson '83
Radio-TV-Film
Hudson is vice president of government and community affairs for the California Science Center Foundation. Hudson has been managing the relationships and programs with national, state, county, city officials, governmental agencies and community organizations on behalf of the California Science Center Foundation for 22 years.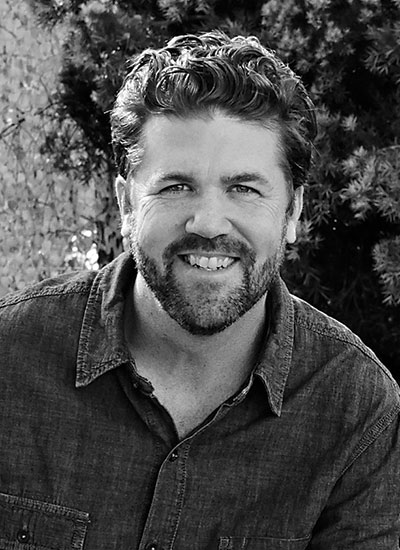 Sam Jones '89
Photocommunications
Jones is a film, television, music video and commercial director whose Wilco documentary "I Am Trying to Break Your Heart" was listed by Rolling Stone as the fifth best rock film of all time. His music videos for bands like Foo Fighters and Cold War Kids have garnered multiple awards.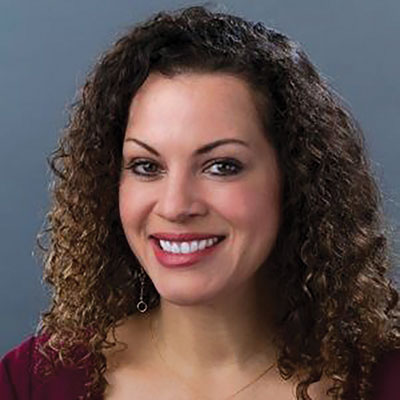 Vanessa Karlsson '99
Public Relations
Karlsson is the global communications events and public relations manager at Dolby Laboratories. Her PR career began after her CSUF internship at Bock Communications helped land her a job at Showcase Communications in Los Angeles. She moved to Golin Harris International, where she worked on global entertainment accounts for two years. She then spent four years at Ogilvy & Mather in Los Angeles as a production coordinator.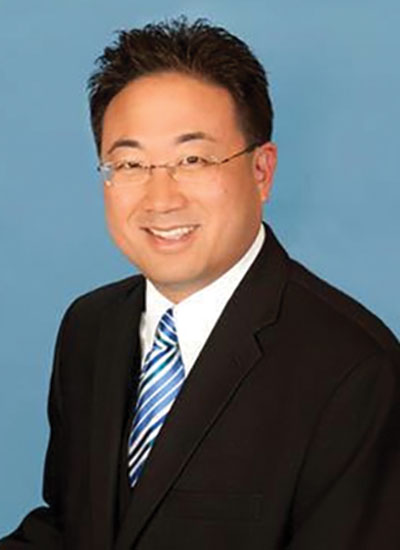 George Kiriyama '94
Radio-TV-Film
Kiriyama is a three-time Emmy nominated journalist and the managing editor at KCOY, KEYT, KKFX in the Santa Maria, Santa Barbara, San Luis Obispo news market. Before he moved into management in 2014, Kiriyama was on-air for 21 years in various television markets around the country including more than eight years as a reporter for the NBC station in the San Francisco Bay Area.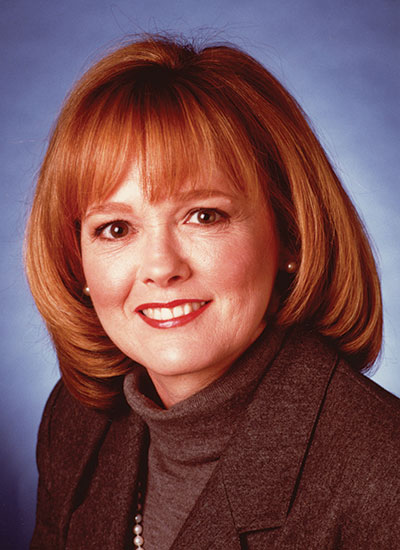 Ann Knowles '67
Journalism
Knowles began her professional career as a reporter and a successful freelance communications specialist in Southern California in 1968. She joined the marketing and advertising staff of Bekins Van Lines in Chicago, where she created numerous successful campaigns and programs for the company. She founded Marketing Solutions specializing in customer satisfaction tracking. While at CSUF, Knowles was the first female editor-in-chief of the Daily Titan.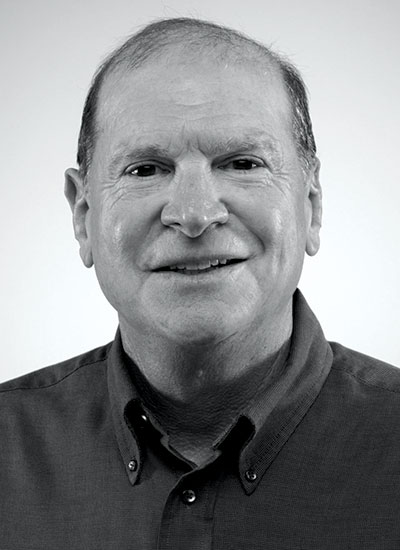 Glenn Koenig '78
Photocommunications
Koenig is a photojournalist and night photo editor at the Los Angeles Times, where he has worked for more than 30 years. He was born in Santa Monica in 1952 and grew up in Huntington Beach. He attended Golden West College before transferring to CSUF. He worked for the Daily Titan while at CSUF. He went on to work for small newspapers in Los Angeles County, including the Community Advocate and the Southeast News before joining the LA Times.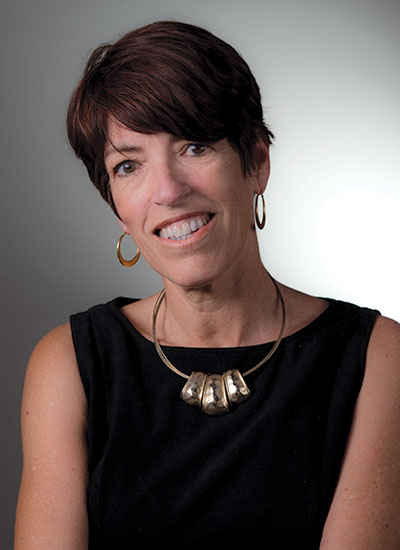 Cathy Lawhon '76
Journalism
Lawhorn reported for the Daily Titan back when streaking was a thing. She graduated in 1976 and credits the communications department's internship requirement for helping her land a job at the Orange County Register, where she worked for 30 years. Her reporting and editing career included everything from fashion to high-stakes Orange County politics and land management. She edited two health-related Pulitzer-Prize-finalist investigations.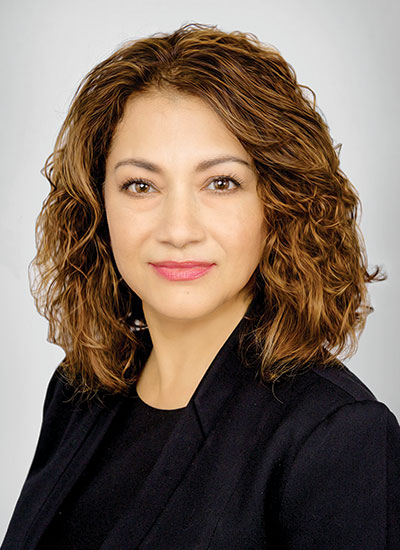 Widad Leal '88
Advertising
Leal is vice president of marketing and public relations at Azteca America responsible for the implementation of consumer marketing strategies, and has oversight of the company's Corporate Communications. Prior, Leal spent 18 years at NBC-Universal / Telemundo. Leal has held key management positions including Director of Latino Marketing at Universal Studios Hollywood, Managing Partner at Shopper Marketing Group, and VP of Account Services at Ethnic Marketing Agency.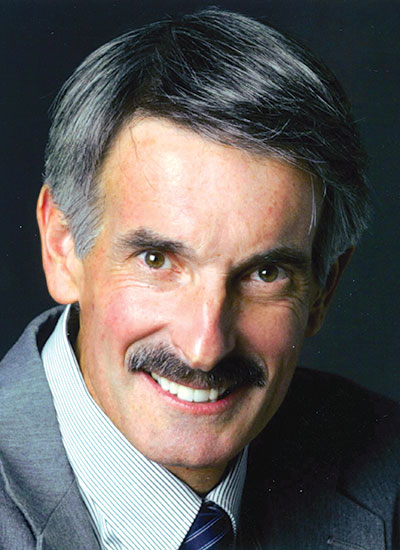 Richard A. Lipski '76
Photocommunications
Lipski is a staff photographer with the Washington Post for more than 30 years. Lipski covered the Reagan presidency, the United States Congress, political conventions, Olympics and Super Bowls. He received the "White House News Photographer of the Year" Award in 1984. Among his portfolio of prints from that period is his photo of President Reagan with his fingers in his ears, taken at a White House ceremony and reprinted around the world.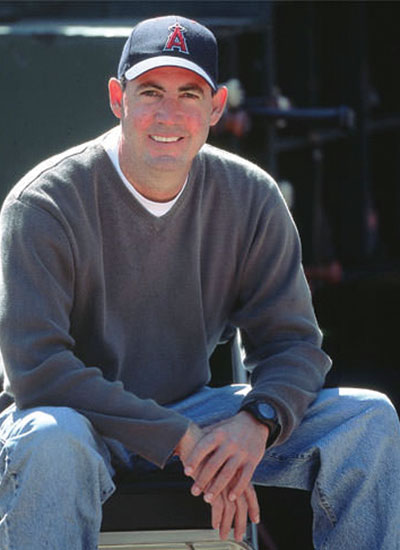 V.J. Lovero '83
Photocommunications
Lovero worked as a photographer for the Angels for more than 20 years. He chronicled the Angels' run to the 2002 World Series and was the Mighty Ducks' official photographer since the club's inception in 1993. He had worked for Upper Deck and Sports Illustrated since the 1980s.
Linda Shipkey Martin '83
Shipkey Martin, APR, was a partner and managing director leading the Porter Novelli Southern California offices, which include Los Angeles, Irvine and San Diego. A proud Titan alum, Martin has hired dozens of CSUF students as interns at Porter Novelli over the years. She began her PR career as a leader of PRSSA while at Fullerton, and today she's a board member of the PRSA LA Chapter.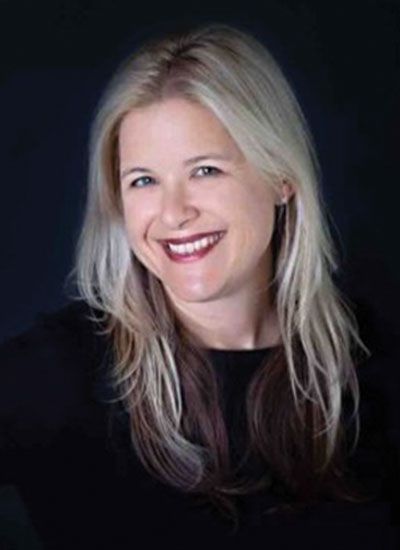 Heather McLaughlin '97
Public Relations
McLaughlin has cultivated a rich career in public relations since earning her undergrad degree. Putting her degree and her extracurricular involvement with the CSUF chapter of the Public Relations Student Society of America (PRSSA) to work, she's made her way from intern to vice president of communications. She has contributed to major companies like the Walt Disney Company, First American Title, and Experian. McLaughlin now works for the Apollo Education Group.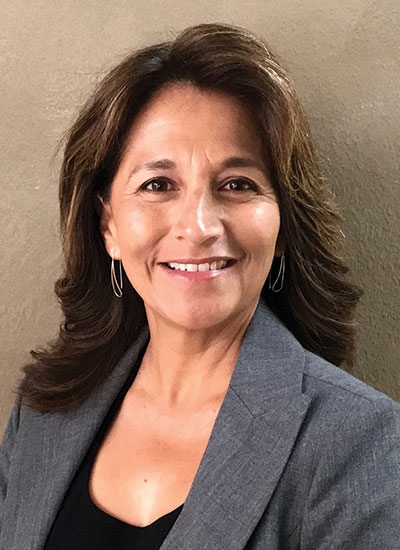 Monica Mendoza Paully '86
Radio-TV-Film
Mendoza Paully has been a lead graphic artist for CBS Sports since 1998. She is part of the graphics team for on-air coverage of NFL on CBS, Thursday Night Football and CBS Golf. Monica has won five Emmys for her work in the sports television industry, most recently for Outstanding Technical Team Remote for CBS Sports SUPER BOWL 50.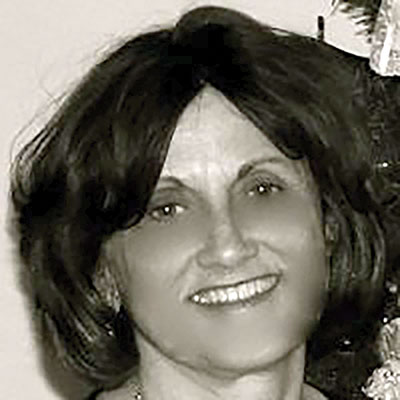 Kathleen Miller '73
Miller earned her degree at CSUF and went on to do post-grad work at Arkansas State University. Starting as an editor and reporter for the local Buena Park Enterprise Newspaper, Miller transitioned an anchor and reporter for the ABC affiliate station KAIT in Arkansas. From on-air anchor, Miller took on executive roles from director of communications and community affairs for the local school district, to working on political campaigns as communications director and campaign manager.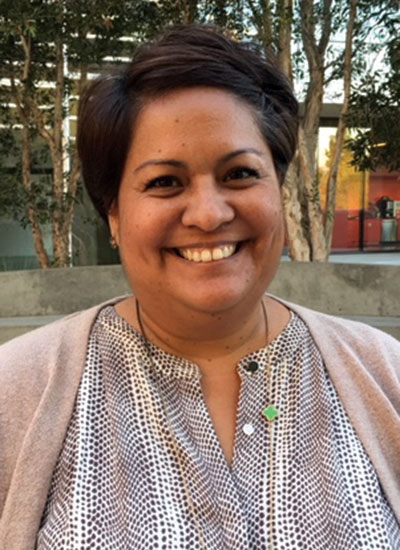 Stephanie Miranda '04
Journalism
Stephanie Miranda-De Lucia is an Emmy award winning news producer with NBC4 in Los Angeles. Shortly after graduating with a B.A. in Broadcast Communications from CSUF, Stephanie started her career as a producer at the NBC affiliate in Midland, Texas. She has also worked at the NBC affiliate in Tucson, Arizona and the ABC affiliate in San Diego, California. Stephanie is a wife, a mother and in her spare time, enjoys mentoring aspiring journalists.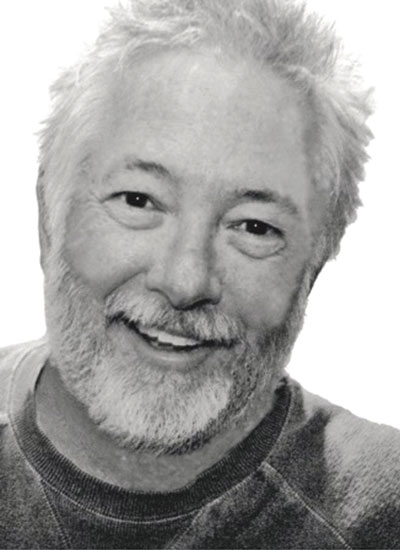 Scott Montgomery '73
Montgomery co-founded Salvati Montgomery Sakoda advertising agency in 1981. SMS was sold to Bozell Worldwide in 1994. It was then merged into FCB Worldwide in 1999, then gobbled up by True North, and finally swallowed whole by IPG. In 1994, he was one of four CSUF distiguished alumni honored by the University in its inaugural "Vision and Visionaries" celebration. He also received So Cal's American Advertising Federation's Lifetime Achievement Award in 1999.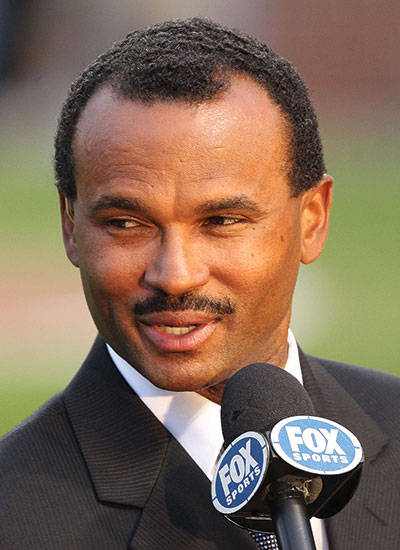 Jose Mota '94
Radio-TV-Film
Mota has been a Fox Sports broadcaster for 20 years and an analyst for Los Angeles Angels of Anaheim broadcasts. The Dominican Republican-born Mota attended CSUF on a baseball scholarship and was a member of the 1984 NCAA Division I champions. He played professional baseball for 12 years, including with the San Diego Padres and Kansas City Royals. He is the son of Dodgers great Manny Mota.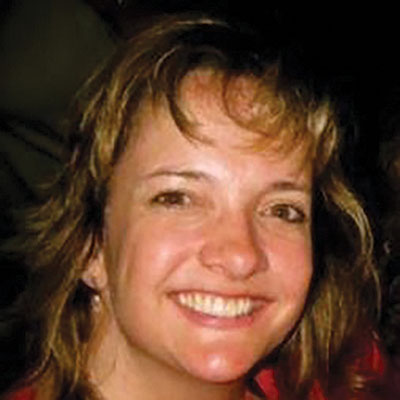 Mimi Newton '88
Advertising
Newton has spent the majority of her post-CSUF career in the advertising field in the entertainment industry in Southern California. After spending eight years working at Paramount Pictures as the Assistant Manager and Manager of Marketing and Promotions, Newton transitioned to Director of Advertising and Promotion for Paramount's television division. Most recently, Newton has been the Executive Director of Marketing and Promotion for CBS Television.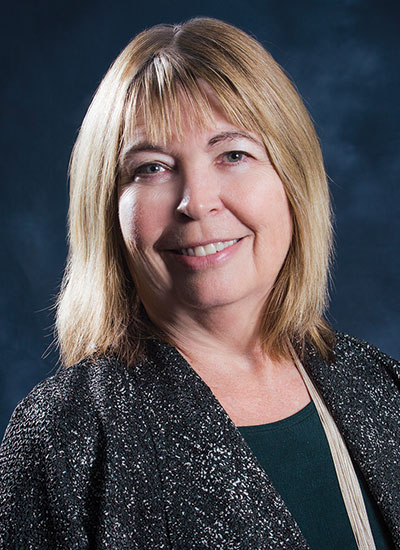 Valerie Orleans '80
Public Relations
Orleans currently serves as editorial director at CSUF, where she and a team of writers develop and oversee editorial content for the University's homepage and news sites, marketing pieces, and a wide range of print and online publications. Valerie returned to CSUF almost 14 years ago following a 25-year career in healthcare public relations and marketing, working at St. Joseph Hospital in Orange and St. Jude Medical Center in Fullerton.
Gene Park '03
Journalism
Park is a social media editor at The Washington Post. He was assistant news and entertainment editor of The Daily Titan (2002 -2003). While a Titan, he interned at the OC Register and San Gabriel Valley Tribune. After graduating, Gene returned to his home island of Guam to work as assistant news editor for the Pacific Daily News. In 2006, he joined the Honolulu Star-Bulletin as a crime reporter. He is currently president of the Asian American Journalists Association in Washington, D.C.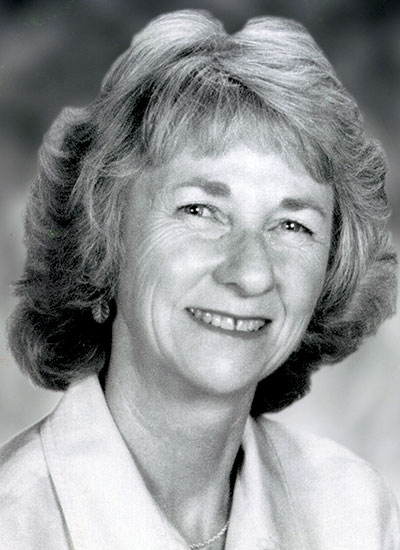 Linda Frace Parton '80
Public Relations
Frace Parton has had a distinguished career in public relations and fund-raising for not-for profit organizations and is currently director of Individual Giving and Endowment for the Orange County Performing Arts Center. She is a certified fund raising executive and active in number professional organizations including the National Society of Fund Raising Executives.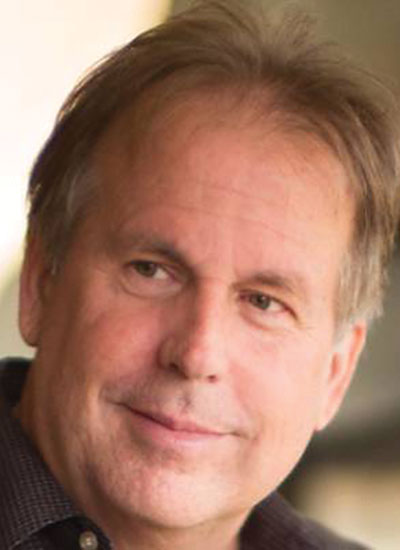 Terry P. Rossio '84
Radio-TV-Film
Rossio is a highly successful Hollywood screenwriter with numerous feature film hits to his credit. As a principal in Scheherazade Productions, he co-wrote, with partner Ted Elliott, the 1992 Disney animated feature "Aladdin." The screenwriting partners' live action credits include "Men in Black," "Godzilla," "Little Monsters," and "The Mask of Zorro." In 1996, Rossio and Elliot became the first writers signed to an overall writing and producing contract at Dream Works SGA.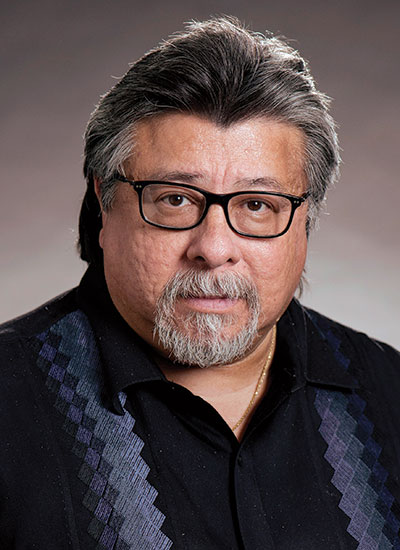 Tony Saavedra '81
Journalism
Saavedra received his first taste of investigative journalism during a public reporting class at CSUF more than 37 years ago – and never looked back. He has investigated drug-enhanced Olympians, abusive group homes, injurious amusement park rides and a broken Orange County justice system. He has covered the Los Angeles riots, OJ and a handful of executions at San Quentin.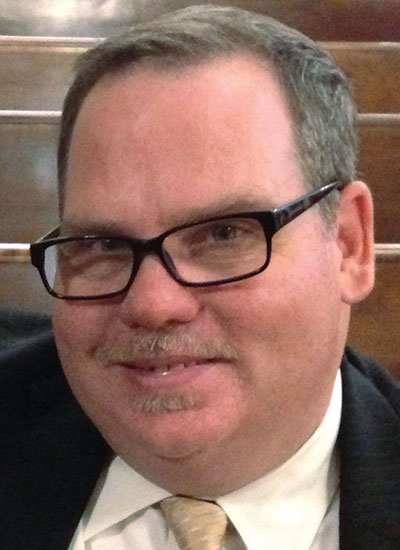 Roman Saienni '93
Radio-TV-Film
After graduating from CSUF in 1993, Saienni embarked on a successful career in the entertainment industry which included stops at Paramount Pictures and FOX Sports. After a brief two-year stint in video operations at Paramount Pictures, Saienni began in 1996 what would be a twenty year stay at FOX Sports as a post-production executive. He was also involved in the successful launches of FOX Sports Net (FOX's Regional Sports Network) in 1996 and FOX Sports 1 (FS1) in 2013.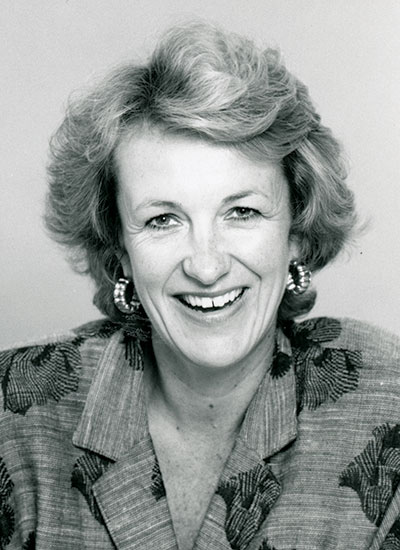 Jan Shawe '78
Public Relations
Shawe returned to her homeland of Britain upon graduation from CSUF, where she worked in various PR positions. In 1987, she became director of corporate relations for Reed International, which later became Reed Elsevier, one of the largest publishing firms in the world. In 1997, Shaw became director of corporate relations of Prudential Corporation, the UK's largest life assurance company. A British trade pub called her the most important PR practitioner in the UK.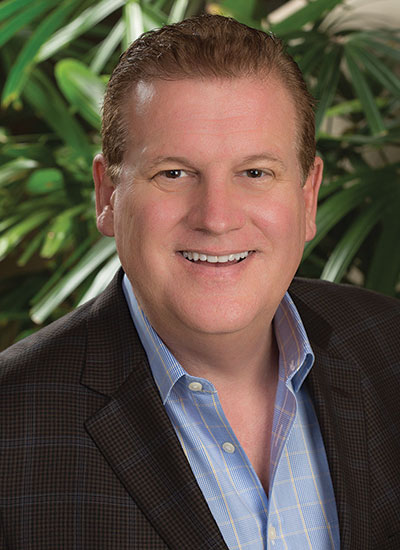 Gary Sherwin '84
Sherwin has served as president and CEO of Visit Newport Beach Inc., since 2006. Sherwin oversees the destination marketing organization promoting Newport Beach as a premiere luxury conference and leisure destination, with offices in Newport Beach, Sacramento, London, and Sydney. Sherwin is also chairman of the OC Visitors Association and the past chairman of the board for the CA Travel Association, the state's leading umbrella tourism advocacy organization.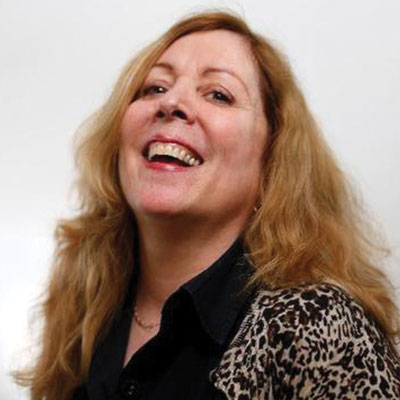 Anita Snow '80
Journalism
Snow felt the pull of foreign reporting early and in 1987 took a fellowship with the Inter-American Press Association in Mexico. She later became an AP correspondent, based in Mexico, Havana, and at United Nations headquarters. She currently is assigned to AP's regional editing desk in Mexico City, but will be moving in July to Phoenix for a senior AP reporting job covering immigration. Anita was a also a Nieman Fellowship recipient for journalism at Harvard University.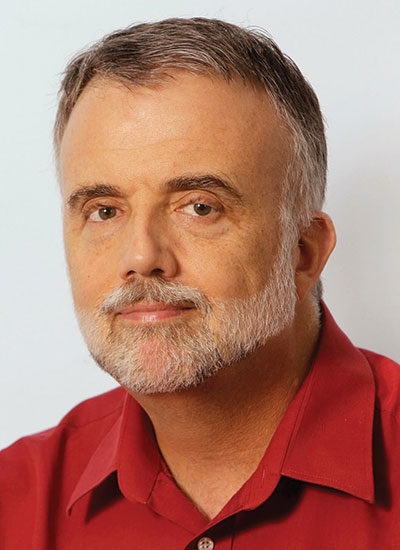 Terry Spencer '88
Journalism
Spencer has spent 17 years in Florida as an editor and reporter for The Associated Press. He has covered the 2000 presidential recount, the Elian Gonzalez saga and several hurricanes and led coverage of the George Zimmerman-Trayvon Martin shooting, the death of Anna Nicole Smith and every weird Florida story you've heard - and some you haven't.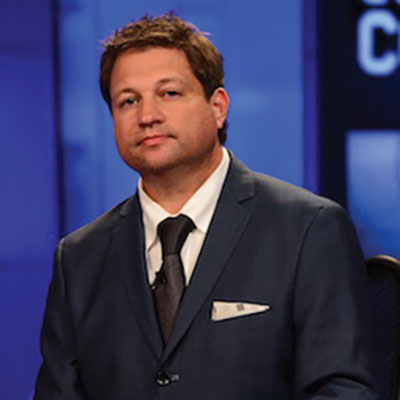 Marc Stein '91
Journalism
Stein has covered the NBA for nearly a quarter-century and joined ESPN as a senior writer starting with the 2002-03 season after stints with several major newspapers. His current work as an NBA reporter appears throughout the ESPN family of networks, from ESPN.com to SportsCenter to ESPN Radio. After graduating El Toro High School in 1987, Stein spent six semesters as a writer and editor for the Daily Titan during his time at CSUF.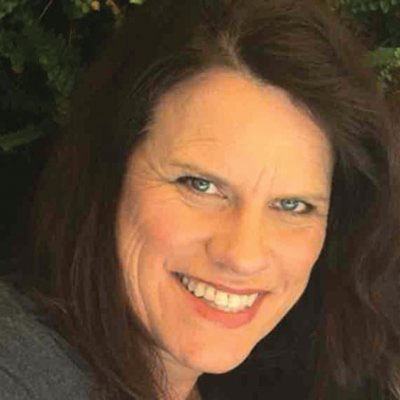 Agnes McGlone Swanson '91
Public Relations
McGlone Swanson has worked at the American Heart Association for 26 years. Agnes has held several positions within the AHA including, regional director for the Inland Empire, senior regional director for South Central Los Angeles, director of special events for Los Angeles, deputy executive director for Orange County and senior vice president, staff recruiter and director of major gifts for the Western States Affiliate.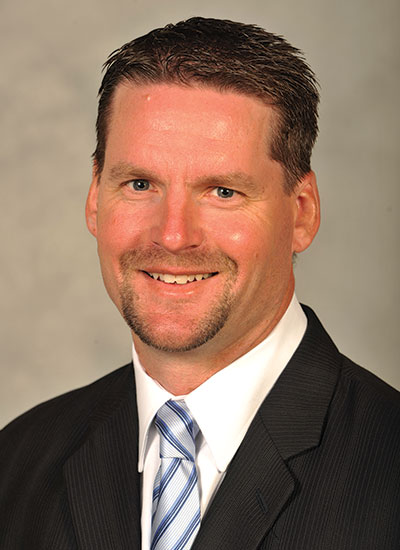 Aaron Teats '94
Radio-TV-Film
Aaron is in his 24th year with the Anaheim Ducks, his fifth as Chief Marketing Officer, where he oversees business intelligence, broadcasting, communications, community relations, and much more. He is also responsible for television and radio rights-holders agreements and club announcer contracts. He was a producer/director of the Ducks' television and radio broadcasts from 1997-2007 and won an Emmy in best live sports category during Anaheim's 2003 playoff run.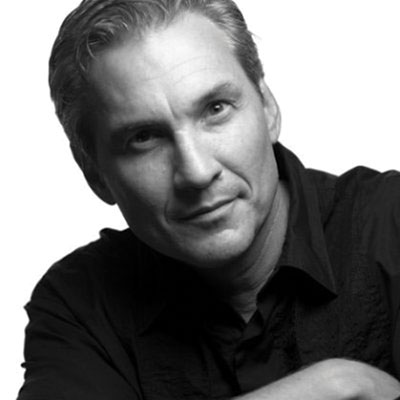 Mark Thiessen '88
Photocommunications
Thiessen has been a photographer at National Geographic Magazine in Washington, D.C., for 27 years. Before that, he was a photographer for the Idaho Stateman, an also worked as a lab tech/photographer at the OC Register. He is widely published in all areas of the National Geographic Society, including National Geographic magazine, National Geographic Adventure magazine, and National Geographic Traveler magazine.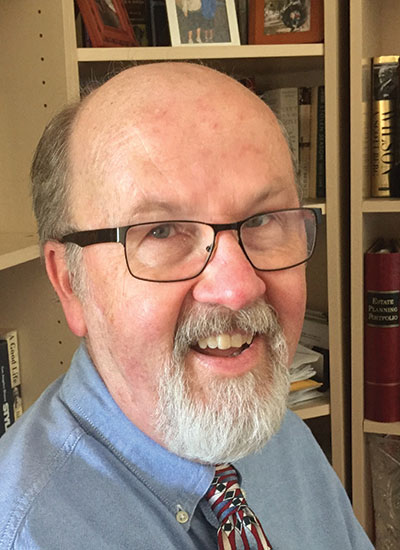 Keith Thursby '81
Journalism
Thursby got the journalism bug in high school when he attended a CSUF summer workshop. At the LA Times for almost 25 years, he was part of two Pulitzer Prize-winning teams as an editor on the metro staff, and was sports editor and executive news editor of the Orange County edition. Thursby now works as a college sports editor for ESPN.com. and does not miss newspaper deadlines. He lives in Irvine with wife Dawn Bonker, who he met on the Daily Titan staff, and their two sons.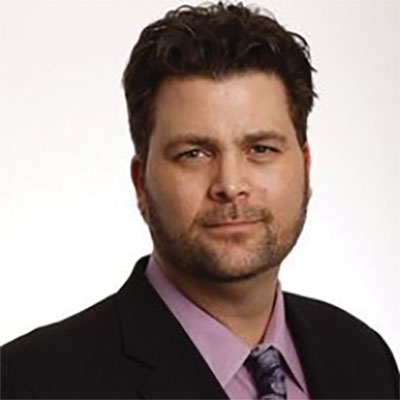 Dan Trotta '87
Journalism
Dan Trotta has been a news correspondent for Reuters for more than 20 years. Trotta has been posted in Cuba, Spain, Mexico and Nicaragua. He was Reuters' first bureau chief in Havana in more than 20 years. Trotta recently returned to the Reuters bureau in New York from Havana last year after spending two years in Cuba.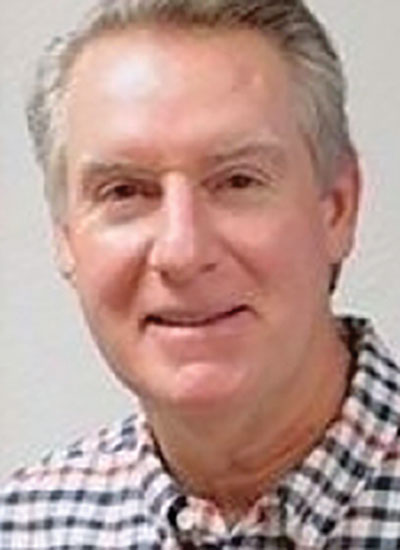 Steve Tully '79
Public Relations
Tully is currently president of Neff Headwear LLC, a privately held action sports headwear, apparel and accessory business in Southern California. Previously he was President of ViX Paula Hermanny, a luxury women's swim brand based in San Diego. From 1996-2013 he held multiple senior management roles at Quiksilver Inc., including President of both the Quiksilver and Roxy brands in the Americas.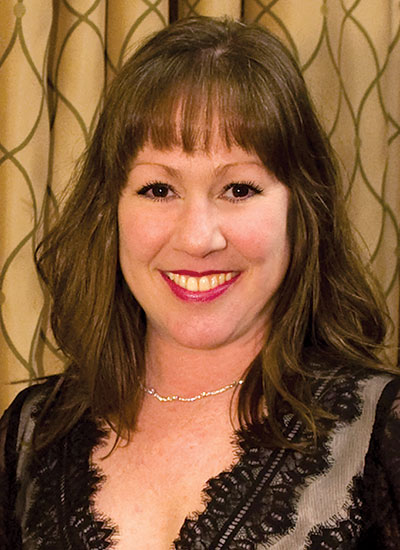 Leslie Unger '91
Public Relations
Unger is a Los Angeles native whose career has been focused primarily in the non-profit sector, including over 19 years at the Academy of Motion Picture Arts and Sciences, where, among other duties, she managed all aspects of media coverage of the annual Academy Awards presentation. She received the Outstanding Achievement in Publicity Award from the Los Angeles chapter of the Public Relations Society of America in 2011.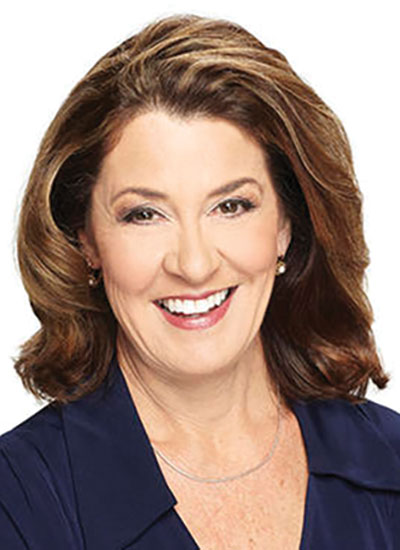 Vikki Vargas '81
Radio-TV-Film
Vargas has been a journalist at NBC4 in Los Angeles for more than 30 years and is the chief of KNBC-TV's Orange County bureau. Vargas has won numerous honors, including the Sky Dunlap Award, the OC Press Club's highest honor for career achievement and community service. She also received the prestigious Lifetime Achievement Award from the National Hispanic Media Coalition. Vargas, in partnership with NBCUniversal, established the NBC4-Vikki Vargas Scholarship.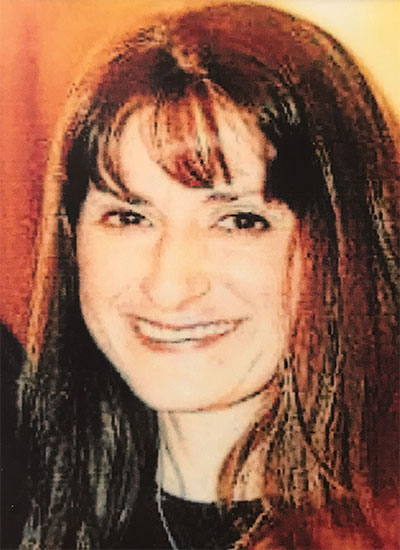 Vicki Voltarel '95
Radio-TV-Film
Voltarel began her career at John Wells Productions as a post-production intern on America's number-one rated, episodic television series, "ER." She quickly rose up through the ranks and is currently the post-production supervisor on another John Wells show, "Third Watch.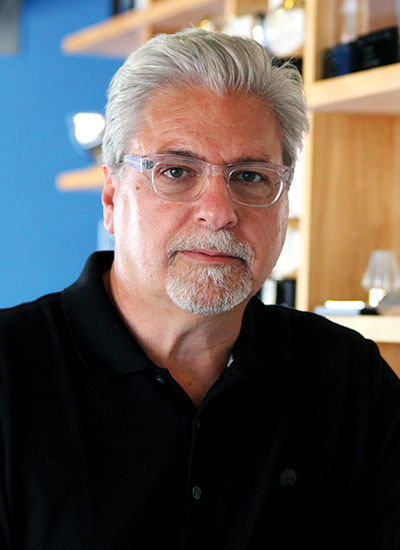 Michael Weisman '76
Advertising
Weisman is a 42-year veteran of the advertising and marketing industry where he guided strategic brand campaign development for some of the most iconic brands in the country by creating distinct, relevant voices in the marketplace. He is currently the CEO of Amusement Park Inc., parent company of the Amusement Park Universe comprised of entertainment, sports, music, technology and communications companies.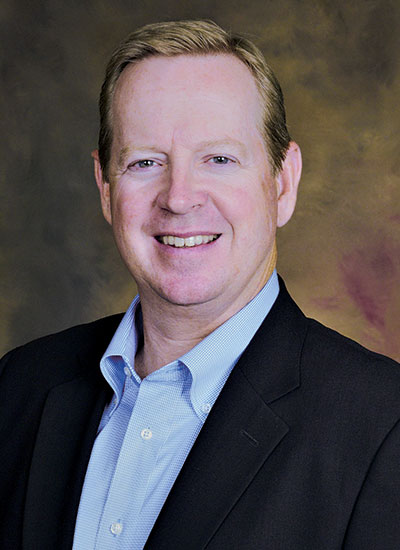 Barry Westrum '87
Advertising
Westrum has over 20 years of food and beverage marketing experience and is now Chief Marketing Officer for Del Taco Restaurants. Westrum previously served as Executive VP of Marketing for International Dairy Queen and has 17 years of experience leading several concepts within Yum! Brands, most recently as Chief Marketing Officer at KFC. Barry is on the Board of the The BrandLab, which is dedicated to helping marketing/advertising students in underserved communities.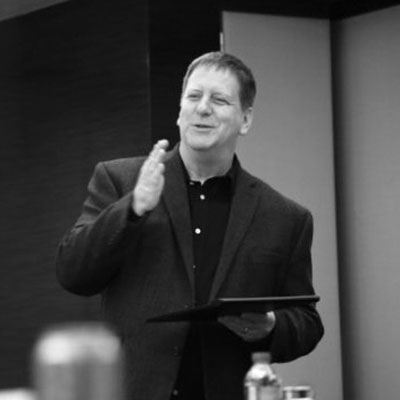 Gus Whitcomb '87
Public Relations
Whitcomb has more than 20 years of experience in corporate affairs and corporate communications. He is currently head of corporate contingency planning at Cathay Pacific Airways in Hong Kong. Prior, he served as manager of corporate communications and communications manager. He has provided communications counsel at industry leading companies, including Wal-Mart, Rent-A-Center, and American Airlines for events ranging from aircraft accidents to high profile litigation.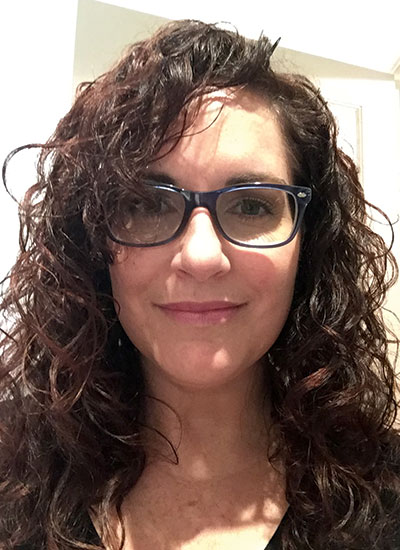 Karyn Wulbrun '90
Radio-TV-Film
Wulbrun is an Emmy Award nominated talent producer who works with iHeartMedia as director of talent within their national programming and sales teams. Wulbrun is also a talent consultant for Ryan Seacrest Productions and has been Seacrest's exclusive Red Carpet talent producer over the past 10 years on E!'s Live from the Red Carpet coverage. She is an active member of The Academy of Television Arts & Sciences and The Paley Center for Media.