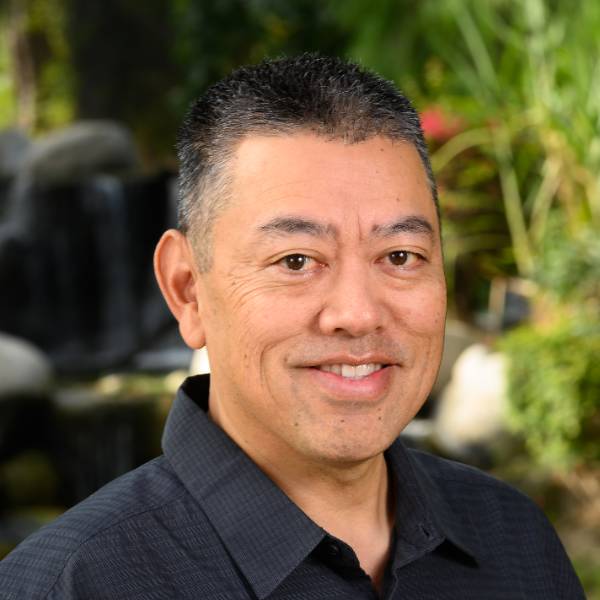 Department | Communications
Phone | (657) 278-2236
Email | khagihara@fullerton.edu
Office | CP 460-28
Office Hours | view here

Degree and University | MCM, University of Southern California
Degree Area | Communications – Public Relations
Teaching Areas | Public Relations
Ken Hagihara is a full-time lecturer in the Department of Communications. He also serves as the faculty adviser to the CSUF Chapter of the Public Relations Student Society of America.
Hagihara holds the APR (Accreditation in Public Relations) certification and is the president of Integrity Public Relations, Inc. Integrity Public Relations, which was named one of CSUF's top 50 internship sites, provides comprehensive marketing services to companies in the technology and non-profit industries.
Hagihara also serves as a public affairs officer in the United States Navy Reserve and was recently selected for promotion to the rank of lieutenant commander. He currently serves as the Deputy Public Affairs Officer for Commander, U.S. Third Fleet Headquarters, and is the fleet's lead outreach planner for the annual Los Angeles Fleet Week.
He brings his real-world public relations and advertising experience to the classroom in courses including: Public Relations Management (COMM 464), Advanced PR Writing (COMM 462), and PRactical ADvantage Communications (COMM 474).
He earned a Masters in Communication Management from the University of Southern California's Annenberg School for Communication and Journalism, and a Bachelor of Arts in Communications with a public relations emphasis from California State University, Fullerton. Hagihara was named to the CSUF Department of Communications Wall of Fame in 2004.