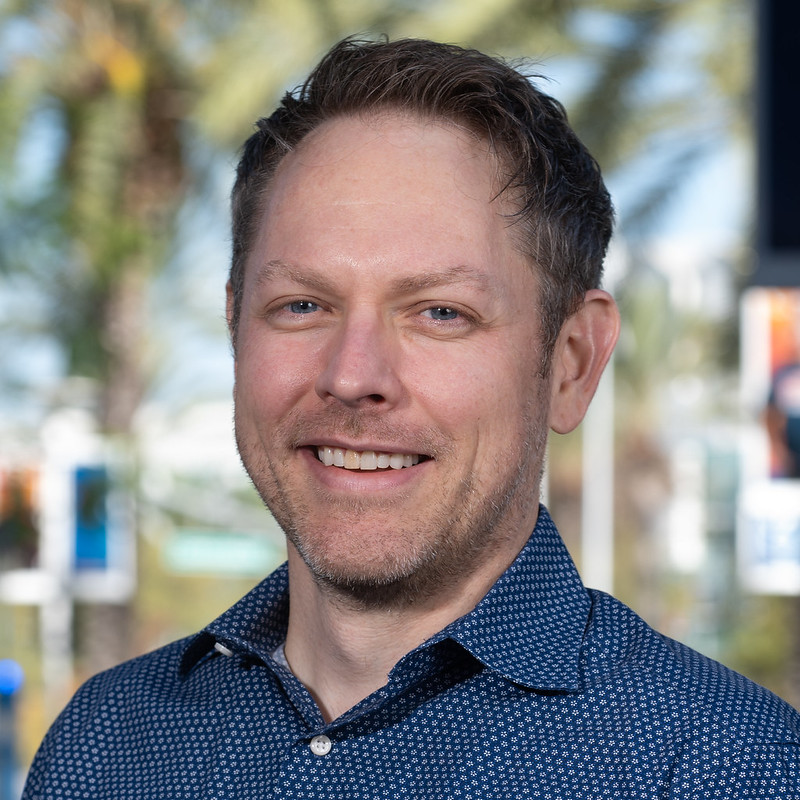 Department | Communications
Personal Website | www.linkedin.com/in/cylor-spaulding
Phone | (657) 278-4604
Email | cspaulding@fullerton.edu
Office | CP 460-15
Office Hours | view here

Degree and University |
Degree Area |
Teaching Areas |
Research Areas |
Cylor Spaulding, Ph.D., is an assistant professor in the Department of Communications at California State University, Fullerton where he teaches courses in the undergraduate public relations concentration and in the department's graduate program. His research focuses on public relations and its intersections with history, religion, and the LGBTQ community, and he has published in a variety of well-respected academic journals.
Prior to joining California State University, Fullerton, Spaulding was the faculty director for Georgetown University's graduate public relations program, where he taught various courses and oversaw faculty and curriculum development. He also spent a decade in the public relations industry, working for several firms, including Rogers & Cowan and Weber Shandwick. In his role with these agencies, Spaulding has managed analyst relations, media relations and consumer relations campaigns both on a local/regional and a national and international scale for clients as diverse as Activision, The Hazelden Foundation, Razer, Gallagher & Kennedy, and Microsoft.
Spaulding holds a Ph.D. in Communication from the University of Miami, a M.A. degree in Strategic Public Relations from the University of Southern California, and a B.A. degree in Journalism from Arizona State University.   Additionally, he was named PRSA-Maryland's Educator of the Year in 2015.
Publications
Books:
John, B., Pritchard, R., Martinelli, D., & Spaulding, C. (eds.). (2018). Cases in Public Relations Strategy. Thousand Oaks, CA:

Sage Publications.
Book Chapters:
Morehouse, J., & Spaulding, C. (2022). Advancing research on crisis communication and religion. In L. Austin & Y. Jin (Eds.), Social media and crisis communication (2nd ed.) (pp. 256-266). New York: Routledge.
Stacks, D.W., Li, Z., & Spaulding, C. (2015).

Media effects. In J. Wright (Ed.), International Encyclopedia of Social and Behavioral Sciences, 2nd Ed.

 

Oxford, UK: Elsevier.
Spaulding, C., & Dodd, M. (2014). The public relations activities and artful devotion of Hildegard Von Bingen. In B. St. John III, L. M. Opdycke, & J. L'Etang (Eds.), Pathways to public relations:

Histories of practice and profession. New York: Routledge.
Journal Articles:
Spaulding, C. (2019). Public Relations or propaganda: Communication and the Marian Regime. The Journal of Communication and Religion, 42(2), 93-114.
Spaulding, C. (2018). Evangelical Christian crisis responses same-sex sex scandals. Journal of Media and Religion, 17(1), 28-40.
Spaulding, C., & Formentin, M. (2017). Building a religious brand:

Exploring the foundations of the Church of Scientology through Public Relations. Journal of Public Relations Research, 29(1), 38-50.
Spaulding, C. (2016). Applying the devotional–promotional model to the video game "Faithful".
Public Relations Review
,
42
(2), 359-365.