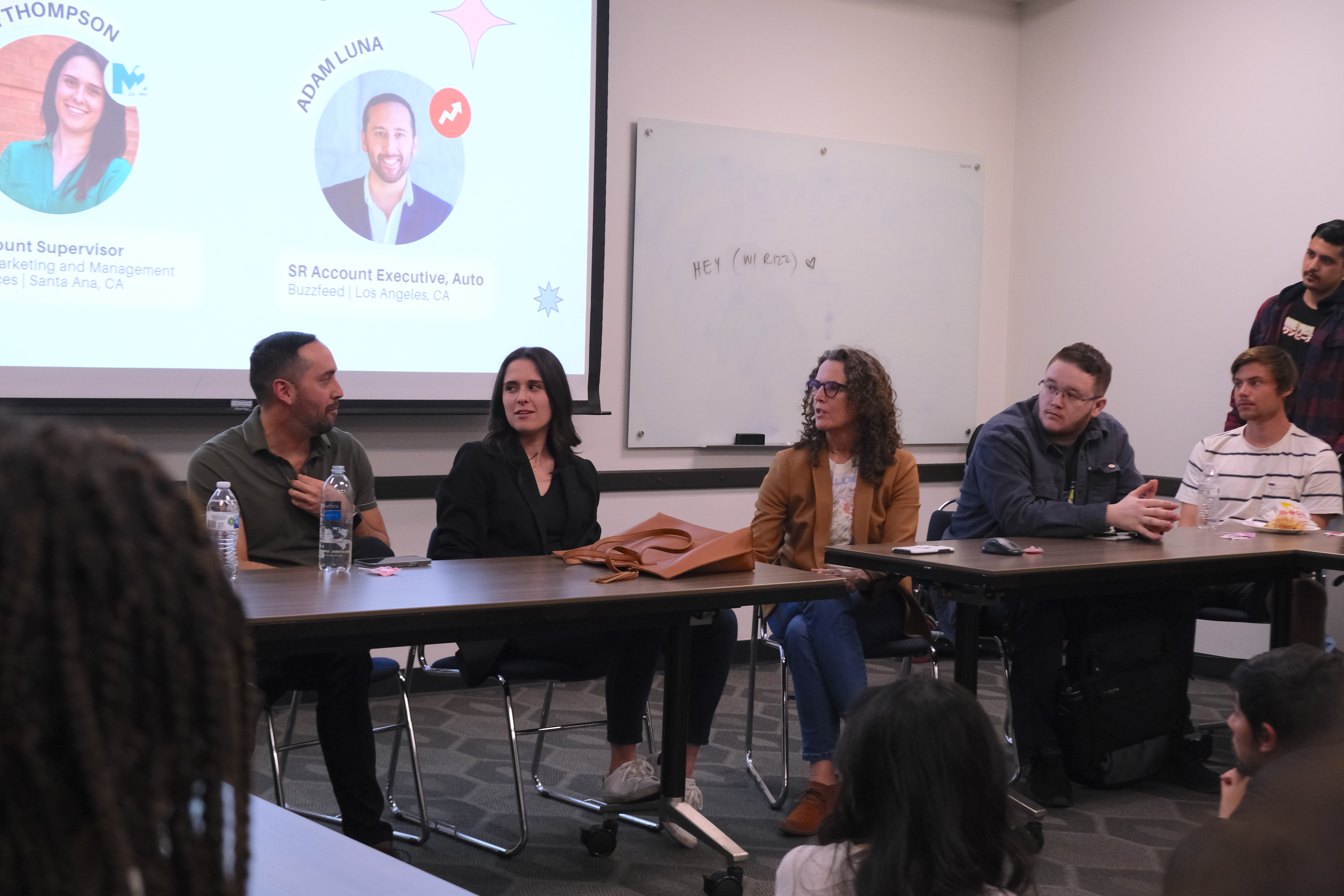 by Annisa Charles
Cal State Fullerton alums spoke at Advertising Club's (AdClub) first general meeting on Feb. 8. The alums, Caitlyn Spring and Adam Luna, explained their professional journey and how they got to where they are now. Attendees were treated to free In N Out and information on the advertising industry.
Spring is the account supervisor for M2 Marketing and Management Services based in Santa Ana. She advised students always to ask questions and never feel afraid. "A lot of employers see questions as beneficial, and they see it as you taking the initiative to know more. They see you as a person, and your input is valuable."
Buzzfeed's senior auto account executive Luna pushed the advertising students to be involved and create relationships. "You never know which relationships are going to be helpful to you," said Luna.
During their time at CSUF, Spring and Luna were on the AdClub board. They both advised students to jump from agency to agency within a year or two of entering to move up in industry titles and compensation. Jackie Hernandez, communication executive for AdClub, said in an email, "One thing that stood out is that they each shared how important it is to network and also keep the connections you make only for utility but also to gain some sense of community."
If students are interested in advertising and want to meet more people with similar interests, they would benefit from becoming AdClub members and attending club events. Keep an eye on their Instagram for upcoming events.