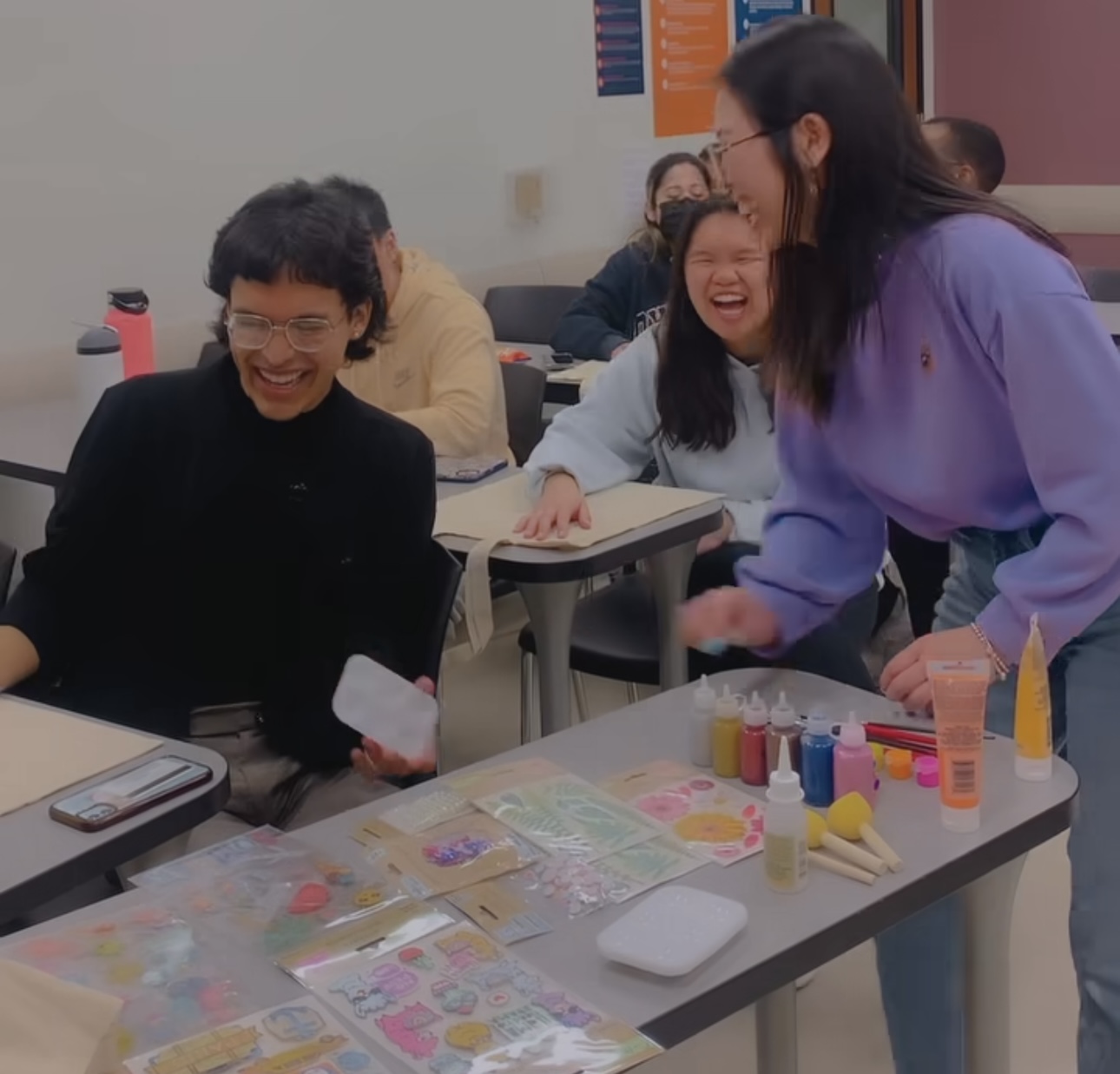 by Annisa Charles
On Feb. 15, Cal State Fullerton's Public Relations Student Society of America hosted a members-only tote painting event. The event took place in the infamous building for communications majors, College Park, at 7 p.m.
While this was their first time hosting this particular event, they have also hosted other creative painting events. In fall 2022, PRSSA held a pumpkin painting event. They are planning more bonding events like these in the near future, so they advise students to keep an eye on their Instagram for future updates.
Bonding events like these are held to better break the ice between current and new members while also creating an inclusive space. While PRSSA is great for networking, they hope these bonding events develop meaningful connections for members.
For this particular event, where members were given tote bags to personalize in any way they desired, they were served Taco Bell, and everyone used this time as an artistic outlet to destress and unwind from their priorities in life.