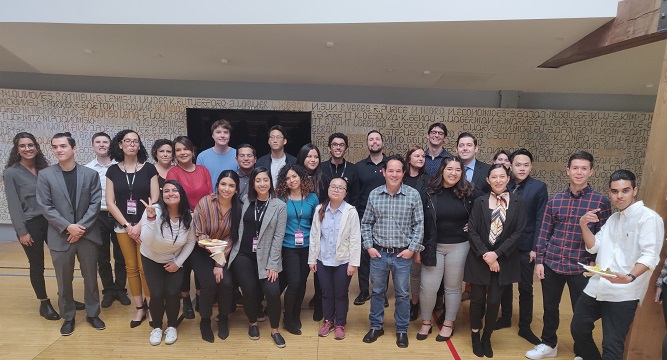 Three teams comprised of Cal State Fullerton students swept the top honors at the 72 & Sunny/OneClub Creative Boot Camp. The Boot Camp allowed 60 students from different schools to work with 30 mentors from the advertising industry.
CSUF sent out 35 students that were divided into ten teams. First place went to a team comprised of Jonathan Nourblin, Andrea Ortiz and Chau Le.
"It was a fun experience that all comm students should take advantage of," said Ortiz. "There's no experience like it. My team consisted of a well rounded group of very talented individuals and I wouldn't have it any other way."
The teams were given the task of working with a client and solving their needs. The client this year was Tinder. The teams were given the task of rebranding Tinder in order to move away from the perception of a "hook up" app and instead be seen as in the "serious" dating category while finding a USP in a saturdated dating-app market.
Below is the list of first, second and third place winners.
1st place: Chau Le, Andrea Ortiz, Jonathan Nourblin
2nd place: Briana Alamillo, Breanna (Bre) Armenta, Henry Stobart
3rd Place: Aidan Husain Kennan, Ruben Mendivil, Sarah Schabacker, Rahima Shah. Zi Hao Lin
Runner Up: Davis Koontz, Siaddiqa Sepehrnia, Zen Zielke