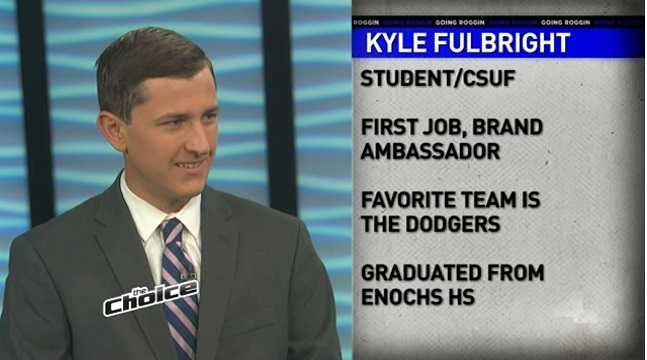 Titan Sports Associate Producer Kyle Fulbright competed in his first round sports debate on NBC LA's "The Choice." Fulbright, who also works as an Executive Producer for OC News, debated with his opponent Ryan on two professional sports topic.
The first topic was about who, other than Kyle Kuzma, is the biggest role player for the Lakers that needs to step up. The second topic was about Anthony Rendon making a case for the Los Angeles Angels.
Fulbright won a hard-fought in-studio vote when NBC4 Anchor Fred Roggin awarded him with a narrow 51-49 victory. However, Fulbright is currently losing the popular vote, which factors into the overall score.
Every contestant this year is guaranteed two debates. The first round determines seeding for the elimination round which will take place after four more contestants have their first round debates. The winner of "The Choice" will earn a seat as a panelist on "Going Roggin" with Fred Roggin.