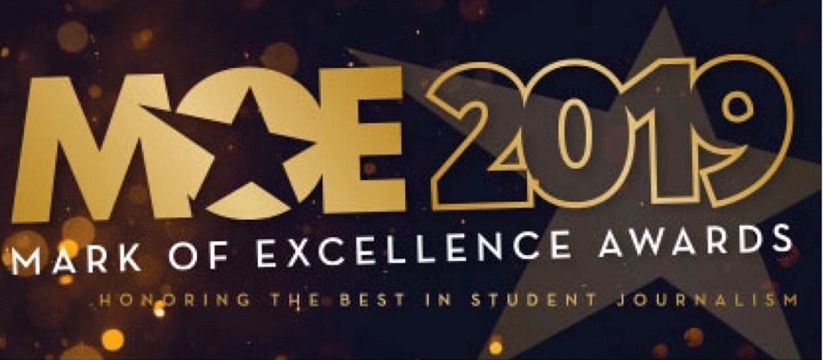 Two COMM students were awarded Mark of Excellence Awards by the Society of Professional Journalists for "Best TV Breaking News Reporting." Xochilt Lagunas and Jessica Cardenas produced the stories that were part of a special edition of Al Dia, the Spanish newscast produced by Cal State Fullerton Students.
"I am extremely grateful," says Lagunas, who produced a story about an immigration shelter in Tijuana. "Reporting from Tijuana, Mexico was an experience I will never forget."
The stories were also part of a news magazine report that has been nominated for a college Emmy. Click here to see the stories by Cardenas and Lagunas.