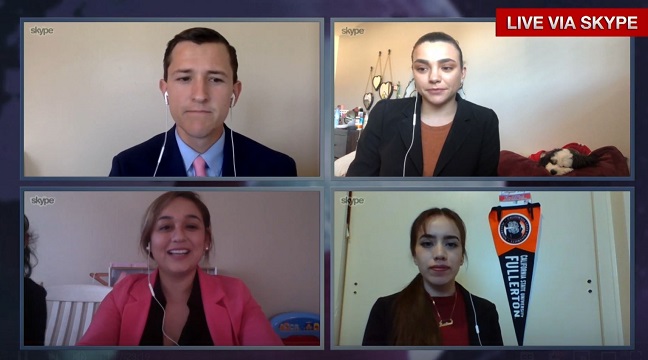 OC News showed during their Wednesday newscast that the news never stops. The student-run newscast at Titan TV produced an entire newscast on skype during that aired during their 5 p.m. timeslot.
In-person class meetings are temporarily suspended at Cal State Fullerton in order to prevent the spread of COVID-19. OC News is put on by a production class (COMM 472) and typically meets in person in order to produce the newscast as a team.
With major help from the Titan TV staff, the class was able to pull off a newscast that was primarily done on Skype.