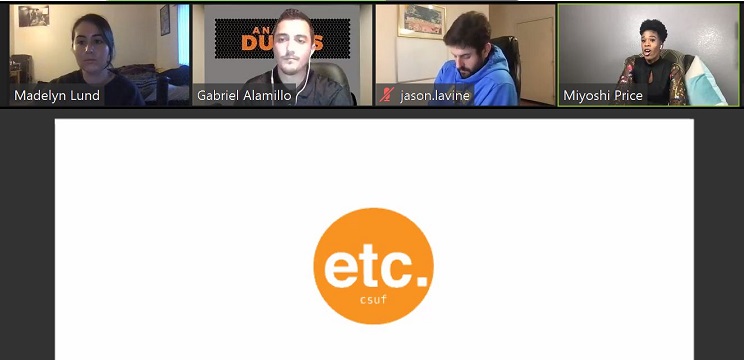 The Entertinament and Tourism Club didn't let the social distancing keep them from putting on events for their members. ETC went online to hold their first ever ZOOM meeting for their Sports Industry panel.
Three professionals served as panelists for the meeting. The panelists included Jason Lavine who works as the Head of Production for the Los Angeles Chargers, Gabriel Alamillo who works as a Marketing Coordinator in the department of Fan Development for the Anaheim Ducks, and Miyoshi Price who has several connections to professional organizations such as the NFL Network and the Los Angeles Clippers.
Many members joined to attend the panel though ZOOM.