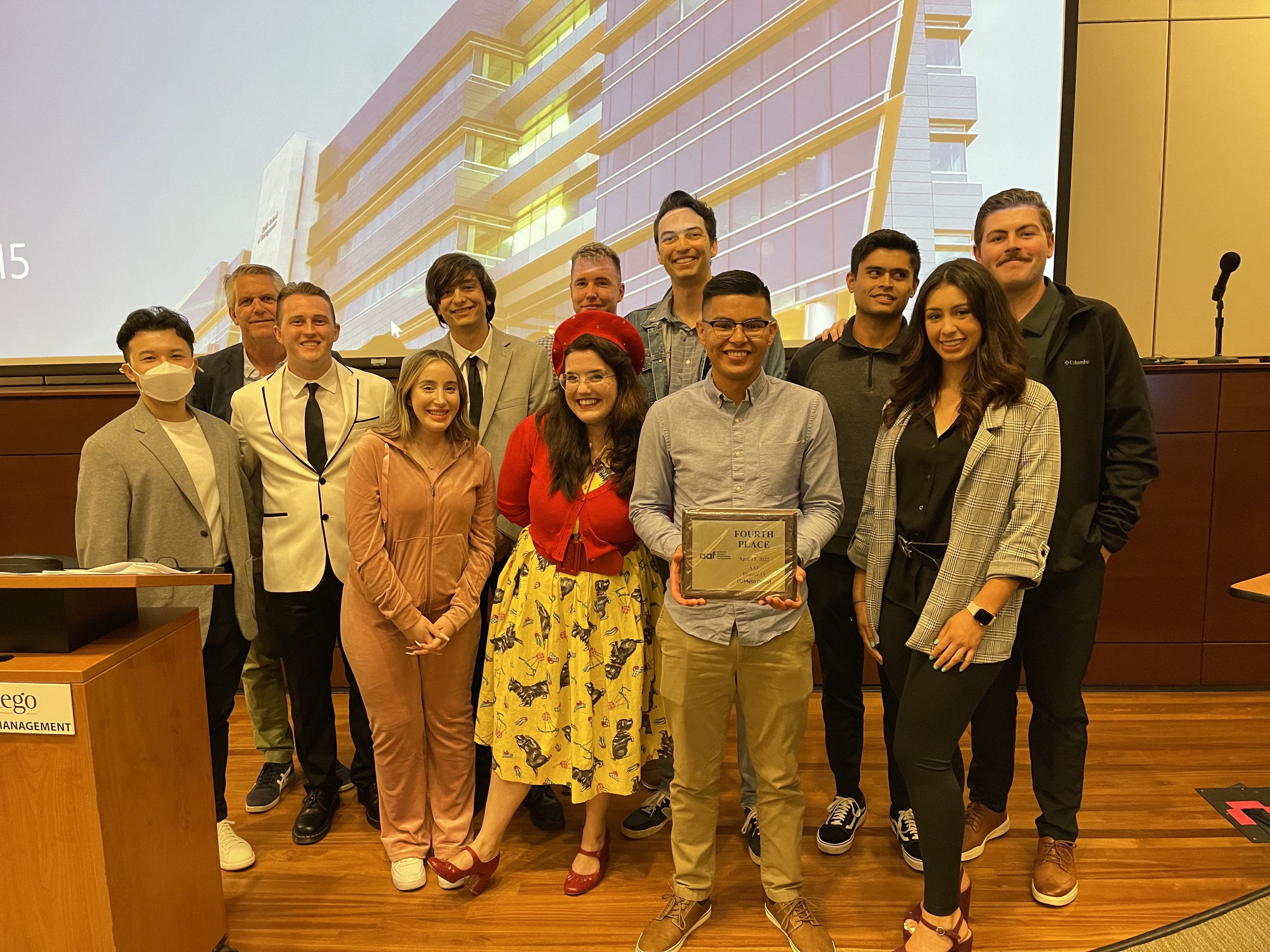 by Bayla Gomberg
The American Advertising Federation (AAF) COMM 475 Capstone course is a student-run advertising agency. Each year, the students develop a professional advertising campaign for a selected sponsor/client. The course includes applied research, writing and utilization of print and electronic mass media to establish a professional quality IMC program, plans book, and formal presentation to a group of AAF and sponsor/client judges. Professor Keith Kesler prepared his student agency to compete in this year's district competition.
CSUF's 2022 AAF team consisted of 12 students. This year's team was responsible for implementing Meta Quest 2 into college students' essential starter pack through an integrated advertising campaign. The presentation was held at UC San Diego on Friday, April 15.th.
The presentation is an advertising pitch to their prospective client. The event mimics a real-life advertising campaign experience for students. The goal is to provide a justification for the team's strategy based on primary and secondary research, as well as a strong media foundation, to maximize impressions, brand recognition, and sales for Meta Quest 2. The team did this by laying the foundation for their copy and media strategies, as well as displaying effective creative executions through social media, video ads on streaming services, Twitch, web, promotions, and more.
Student Account Executive, Tyler Costa, was "very proud of the job that this year's CSUF AAF team did." He explained that they went through many obstacles throughout the semester and delivered a campaign that was both realistic and effective for this year's competition.