NBCU Academy Fellows
NBCU gave communications students with a concentration in journalism at Cal State Fullerton an opportunity to apply for a scholarship of $10,000. After sending in essays explaining their financial hardships and why this scholarship would help them in their journalistic careers, 16 students received emails from CSUF's Communication Department congratulating them.
NBCU awarded 16 journalism students the $10,000 scholarship. By adding this award to their resumes, the recipients can show their hard work has been paying off. This scholarship has helped these students continue to pursue their journalistic dreams and careers due to needing financial help and gaining NBCU professional connections.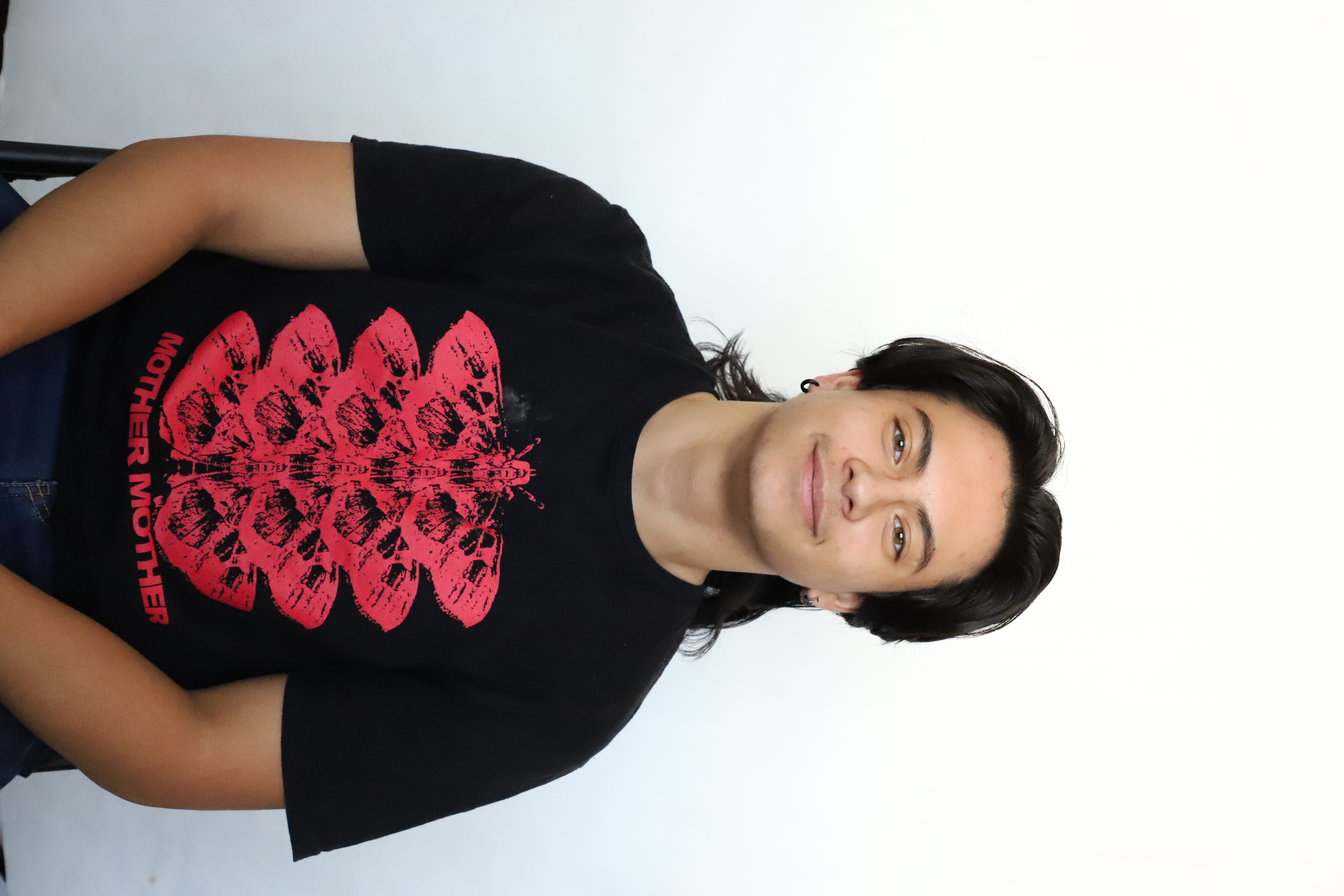 Luis Esteban Vizcaíno Cortés
Cortés, a second-year student, said that his professor, Penchan Phoborisut, encouraged him to apply.
Because of his immigration status, he thought he would not qualify for the scholarship, but he applied anyway.
When he received the email congratulating him on being an NBCU Scholarship recipient, he was stunned and could not believe he would receive the money. It has helped Cortés and his family by allowing them to confidently put a loan down for a new car since the previous one Cortés drove to work and school kept breaking down.
"I'm just really grateful I had a professor that pushed me to apply because I don't usually expect to even be eligible for much free money, but this scholarship has been a blessing," Cortés said.
Cortés is currently a staff writer for the Daily Titan through the COMM 471 capstone class. He hopes to one day be a reporter for the newspaper in San Bernardino. If not, he will pursue freelance reporting or try to work at the Inland Empire Immigrant Youth Collective.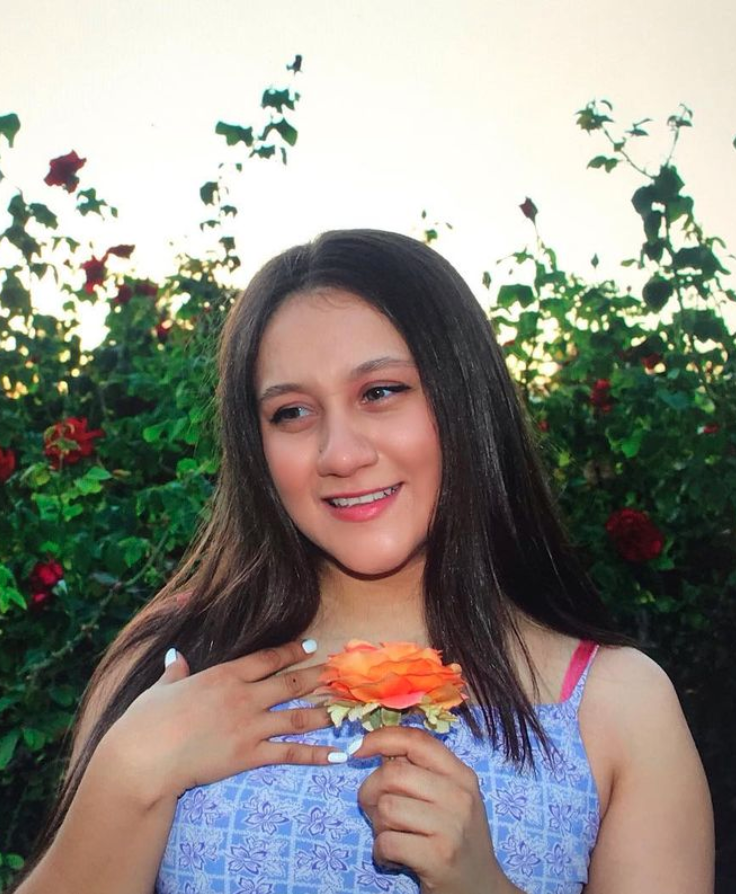 Precious Castellanos
Castellanos's emphasis is in broadcast journalism, where she hopes to one-day interview celebrities at red-carpet events or sit as a co-host on a talk show. She is currently finishing her last semester at CSUF. But, she might return to pursue her master's degree after taking a year off to find a job.
Castellanos does not have Outlook downloaded to her phone, so she had to check her laptop for school-related emails. That is how she discovered she was one of the NBCU scholarship recipients. She yelled in excitement, scaring her mother.
"My mom ran into the living room and asked if I was OK, but I was just crying and pointing to the computer. She then read it, and we got excited and started jumping around crazily. It felt surreal," she said.
Castellanos commutes to CSUF, so the scholarship helps her afford the ever-increasing gas prices and any class materials needed.
"I'm very grateful to be a recipient of this award and would definitely recommend others to actually try and apply to scholarships. There's nothing you can lose from doing it," Castellanos said.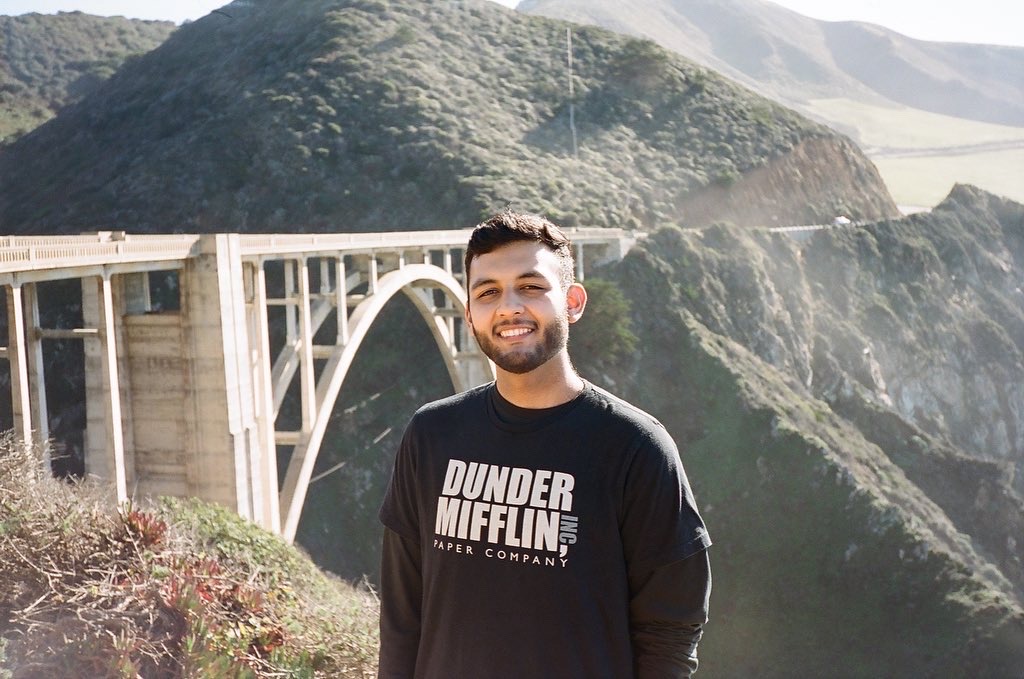 Andres Webster Cabrera
While sitting in Goki Cafe, his family's business, Cabrera received an email congratulating him on being an NBCU recipient. He was stunned because his family had been struggling financially for the past few years, and he knew this scholarship would help lessen his parents' worries about his schooling.
Being an international student, the cost of tuition is high. It has made him want to pause his schooling to lessen the financial struggle it adds to his parents. He said he was not optimistic about his chances but decided to apply for the scholarship three days before the deadline.
Cabrera is currently a senior finishing his last semester at CSUF, where his concentration is in broadcast journalism, while pursuing a minor in Spanish. Because of this scholarship, he plans to apply and hopes to get a job at NBCU after graduation.
He is the current student assistant for the Latino Communications Institute (LCI) and part of CSUF's chapter of the National Association of Latino Journalists (NAHJ). In fall 2022, he was part of Al Dia.
He is very grateful to his professors and mentors at CSUF, especially Professors Jasmine Meertins and Ricardio Valencia, who have helped him during his time here.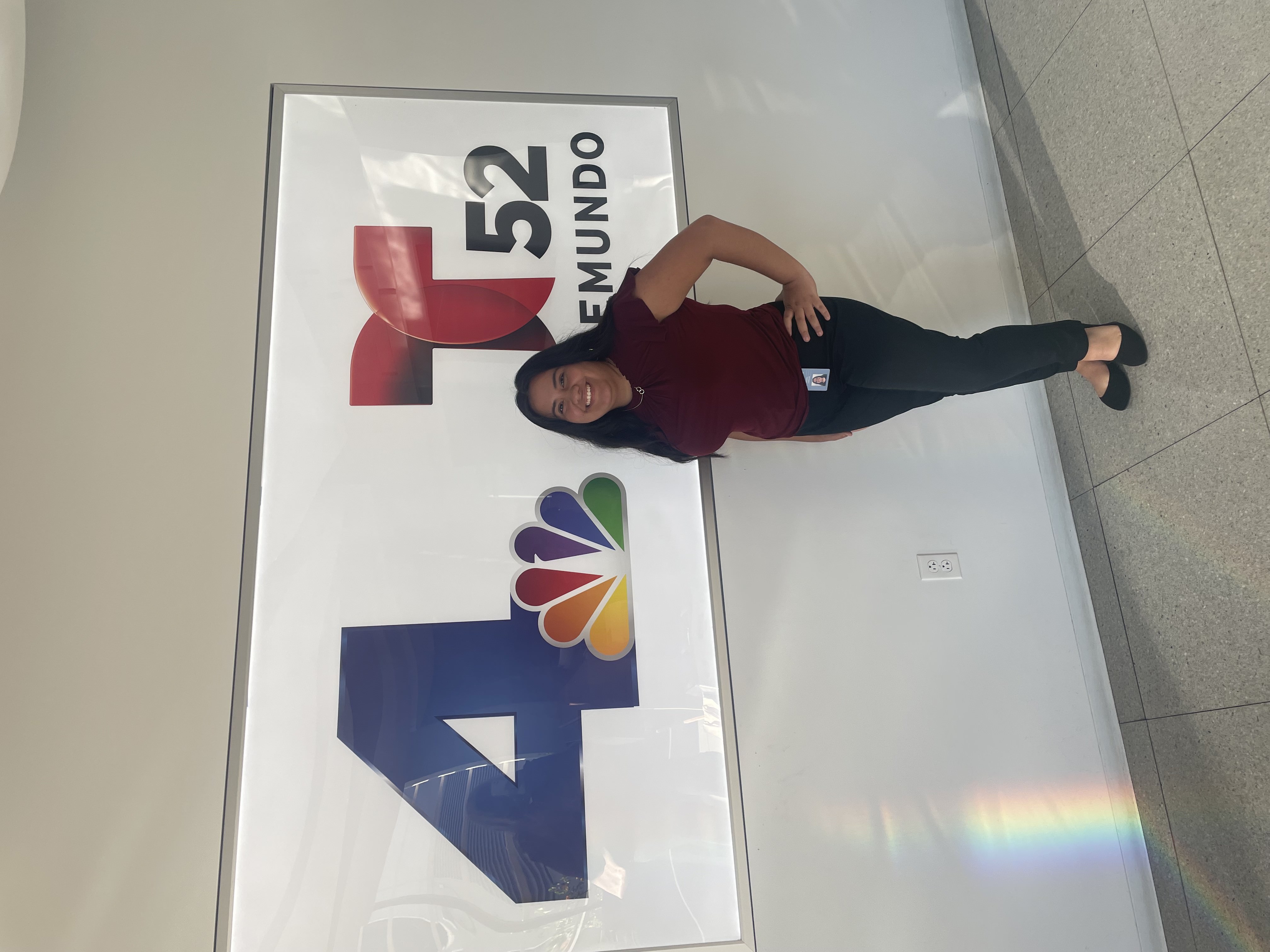 Andrea Casillas
Because CSUF's Communications Department had said they would reach out to the scholarship recipients by June 2022, Casillas did not think she was a recipient because it was already July. But one day, Casillas was in the airport when she received an email titled, "'Congratulations: NBCU Academy Fellow.'" After reading the first line, she wrote that she was shocked and began crying.
Casillas is a fourth-year student with an emphasis in journalism and a minor in Spanish. She was the former assistant for LCI and is currently part of NAHJ. As Casillas prepares to graduate this spring, she looks forward to starting her career in news production. She currently holds an internship at NBC LA News, where she has practically become a content producer.
Casillas said she lost her Cal Grant during her last year of school, meaning she would have to pay out of pocket. She is grateful for the financial relief the scholarship has brought her since she was unsure what she would have done otherwise.
"I just want to thank NBCU Academy and the Department of Communications for this scholarship and for all they do for the journalism students here!" said Casillas.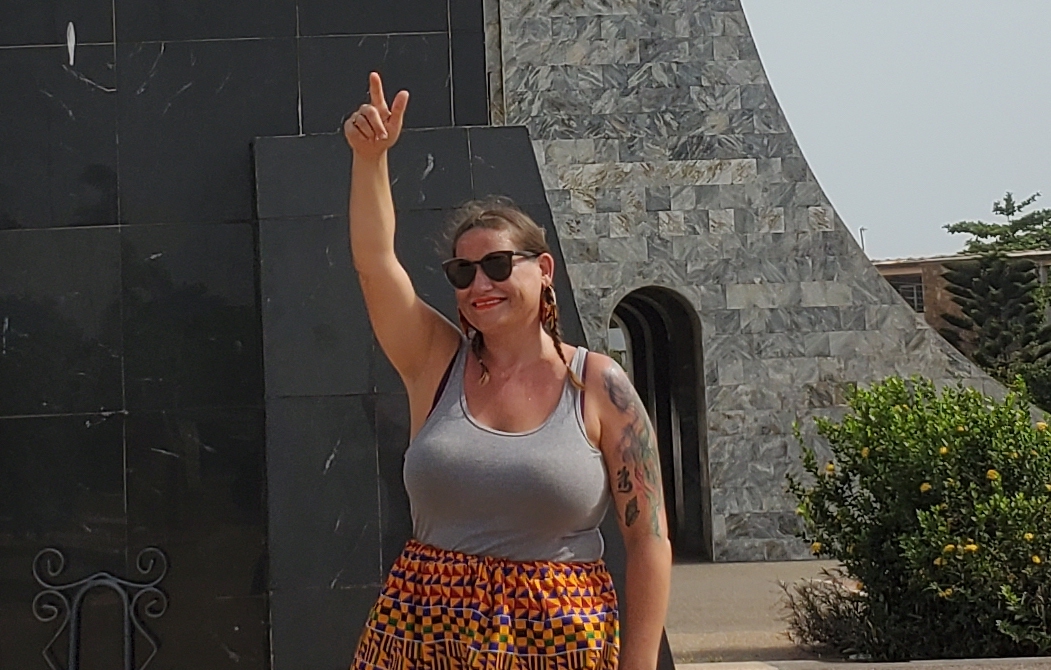 Kirsten Wilcox
Wilcox was on her break from work during the summer when she checked her phone, seeing the email exclaiming the Communications Department's congratulations. She thought the email was a follow-up but excitedly called her mom after reading it.
Wilcox, a Global Titans member and a senior at CSUF, has one semester left before attaining her bachelor's. She hopes to one day become a journalist for Al Jazeera, focusing on socio-economics and foreign policy.
Because she needed to work full-time during her schooling, she had to delay her graduation. But with this scholarship, she has pushed forward and can finally see her graduation date on the horizon.
By receiving the NBCU scholarship, Wilcox has been able to work part-time to focus on her studies. Due to the time she could dedicate to her studies, her grades for the fall semester earned her a spot on the Dean's List.
All recipients
Ferry Gene Baylon
Crystal Bender
Andrea Casillas
Precious Castellanos
Annisa Charles
Jessica Choi
Brenda Elizondo
Alexis Johnson-Fowlkes
Joshua Jurado
Rebeca Loyola
Kristen Maglunog
Dominic Samaniego
Vanessa Siguenza
Luis Vizcaino Cortez
Andres Webster
Kristen Wilcox