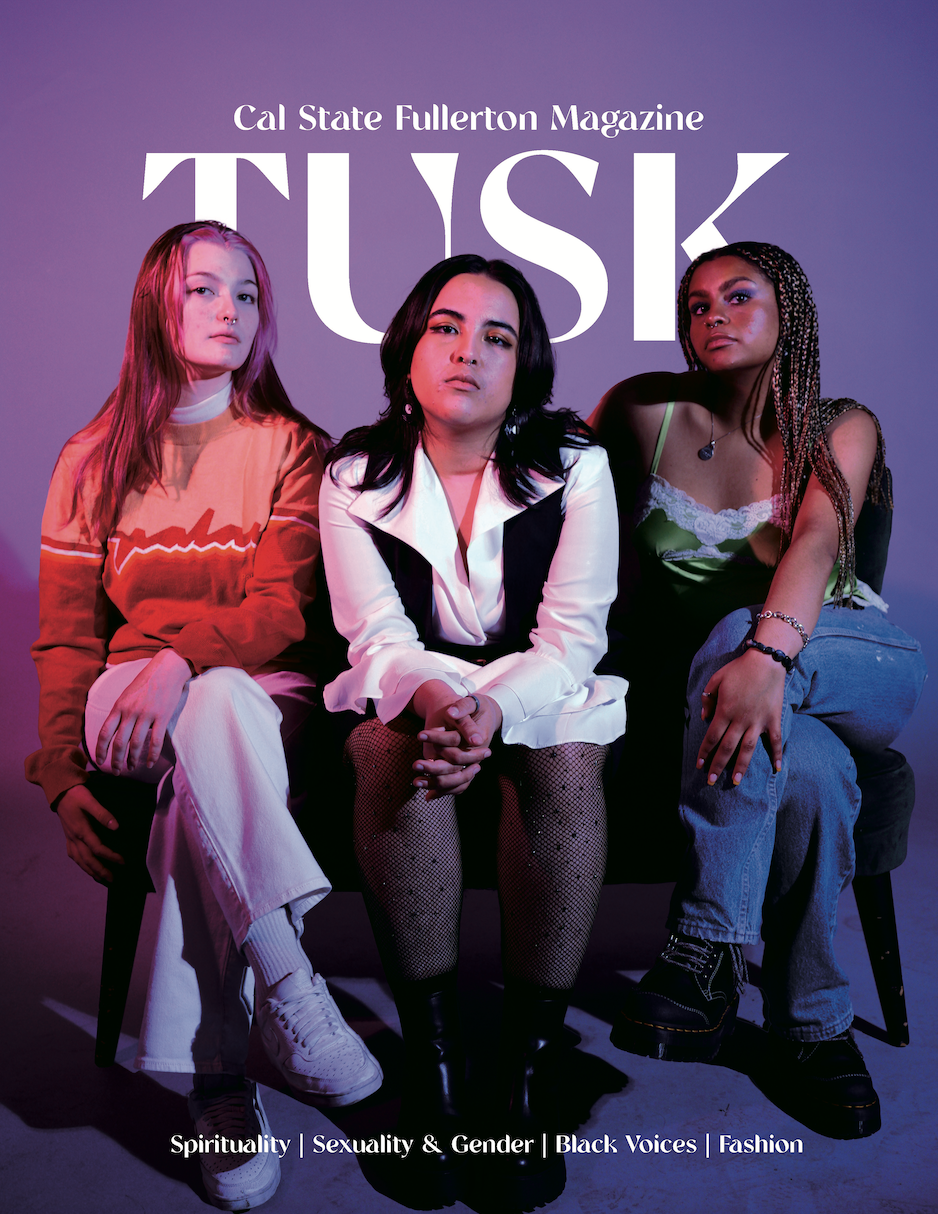 by Annisa Charles
On Thursday, May 12, TUSK held their launch party for the release of their newest magazine.
The fall 2021 COMM 437 - Advanced Magazine Writing class worked hard writing stories for Tusk magazine. The spring 2022 COMM 434 - Magazine Editing & Production class worked the entire semester on bringing the stories to life visually through graphic design and photography.
During the launch party, the TUSK staff held opportunity prize giveaways and held a donation drive for the Women's Transitional Living Center (WTLC). Guests got to enjoy free food, music DJed by Titan Radio and games. Everyone at the party had the opportunity to see the reveal of the 23rd edition of the magazine.
Many of the TUSK students shared their hard work with their friends and families. The more than 70-page magazine can be found online or can be found randomly around CSUF campus or local coffee shops.
Normally, TUSK magazine has been held as two separate classes–– the writing portion in the fall and the production in the spring, but this year (2022) there will be a change. The advisor, Dr. Chelsea Reynolds, will be creating a new plan for TUSK. The writing portion will be combined with the design class. This could possibly mean two prints a year.
As we await the return of TUSK magazine, make sure to find a copy of the newest edition.