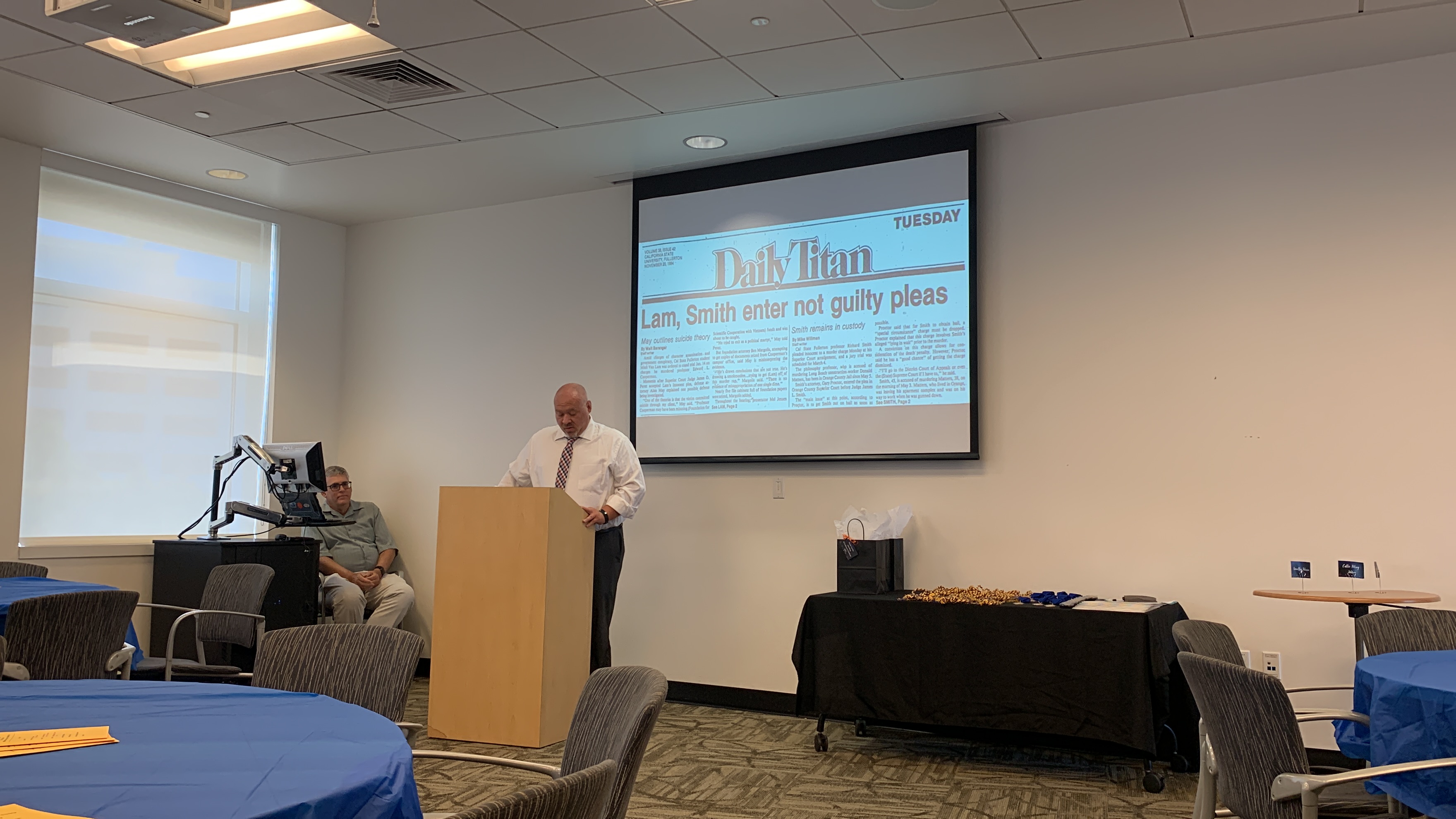 by Bayla Gomberg
The national society of Kappa Tau Alpha (KTA) was established for "the recognition and encouragement of scholarship and good character among students of journalism in American colleges and universities." Kappa Tau Alpha is an honor society, not an honorary society or a fraternity. Membership is earned and it is a distinct honor to belong.
On Monday, May 16, Pete Evanaow, the CSUF's Kappa Tau Alpha chapter advisor, awarded 10 mass communication initiates into the organization. After this year's ceremony, there are a total of 918 students in the CSUF KTA chapter.
Each initiate was invited to membership and the invitation is determined by the student's academic record, one that has placed the student in the top 10 percent of his or her class, locally and nationally.
The ten students who were initiated are: Charis Hill, Bayla Gomberg, Kari Kessinger, Elena Malek, Timothy Peterson, Callie Petrey-Juarez, Jerome Ayong Robles, Caitlin Williamson, Maricela Zavala, and Danielle Jaquez.