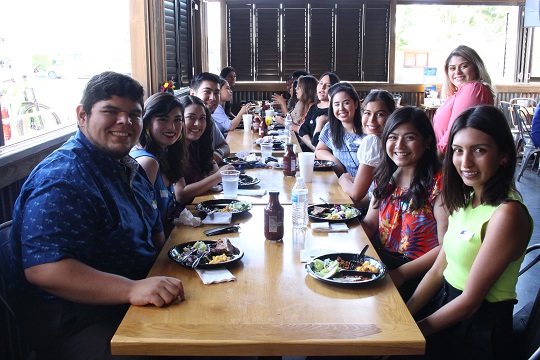 About 27 people comprised of current CSUF students, alumni and faculty attended the fourth annual summer mixer hosted by the Latino Communications institute at Blake's BBQ in Anaheim. Current students got the chance to be able to network, mingle and connect with graduates from the LCI program.
"CSUF's LCI continues to foster their member's social capital through events like this that bring back alumni to connect with current students," says incoming Latino Journalists president Vania Patino.
The event included lunch and mixer activities that encouraged students and alumni to network. Click here for more photos of the event.