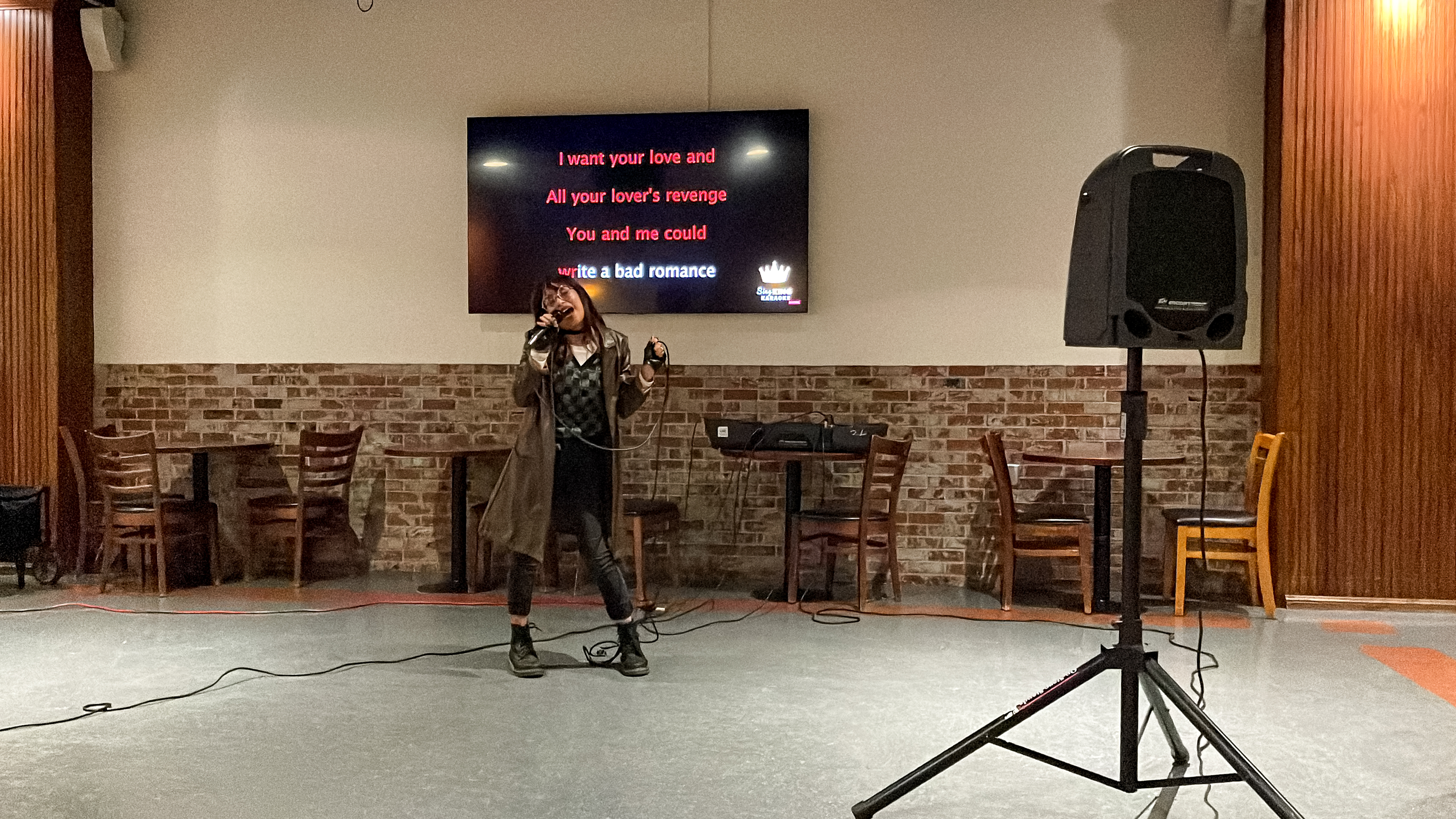 by Annisa Charles
Titan Radio hosted a karaoke night on October 24th in the TSU pub. It was a fun and social event for students to come dressed in their Halloween costumes and relax from their classes.
The event was scheduled to be from 6:00 p.m. to 9:00 p.m., but students continued singing until 9:30 p.m. Students came dressed as Fran Fine from The Nanny, a Ravenclaw student from Harry Potter, and Taylor Swift.
At the event's start, everyone was nervous about signing up and singing in front of everyone, so Cameron Macedonio, Titan Radio's general manager, broke the ice by volunteering first. Macedonio took the stage by singing "Useless" by Omar Apollo.
After that, students jumped up in pairs and by themselves to sing songs by artists Brittany Spears, Marina, The Diamonds, and Bad Bunny.
As the night continued, more and more students showed up, and everyone had a blast cheering for one another, waving their phone flashlights in the air, taking pictures with each other, and recording their friends taking the stage.