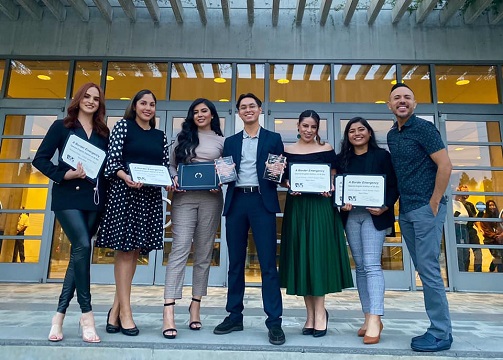 Al Dia's "A Border Emergency" continues to win more awards. Most recently, the show won three awards at the CSU Media Arts Festival, including "Best Television News," "Best in Show" and "Audience Choice."
This comes weeks after "A Border Emergency" won three awards at the Associated Collegiate Press and College Media Association Fall National College Media Convention, including second place for best Video Newscast, first place for Best Television Newscast and first place for Best News Package.
Al Dia is a student-run spanish newscast that is primarily taught by Professor Jesus Ayala.