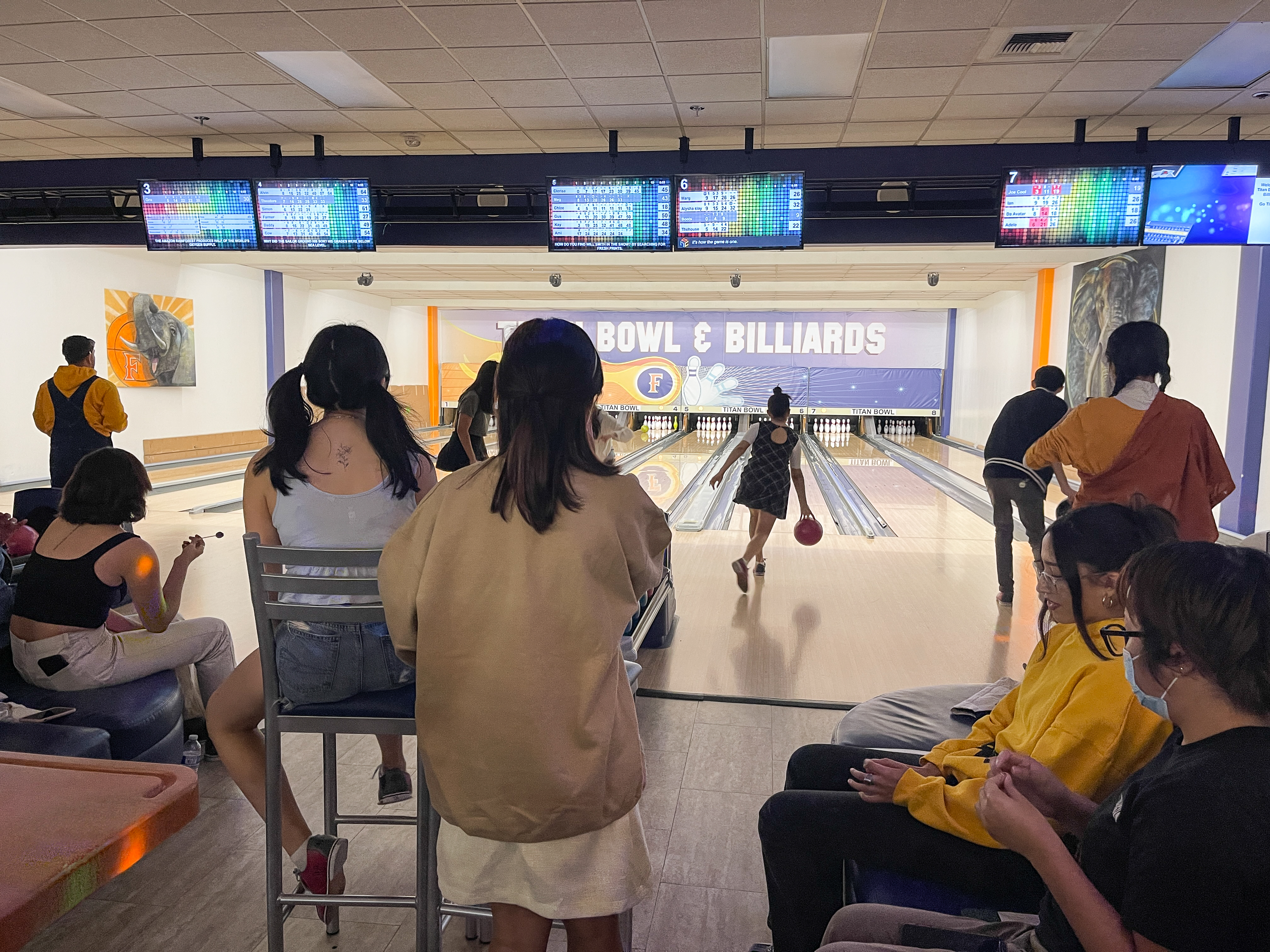 by Annisa Charles
CSUF's AdClub hosted a Spooky Social on Wednesday, October 19th, at the TSU Bowling Alley. Food, drinks, candy, and bowling were available to those who showed up. Students bowled, danced to music, laughed, and took pictures.
AdClub members dressed up for Halloween and some students were Mad Men characters, Alvin and the Chipmunks, and minions and Gru. AdClub held a costume contest and there were three winners: the first was a student dressed as Aang from Avatar the Last Airbender, the second student winner was an inflatable chicken, and the third winner was Charlie Brown.
There were flyers set out for an opportunity drawing to win a ticket to DesignerCon (DCON) in November at the Anaheim Convention Center. The winner was announced October 26th during the AdClub general meeting.