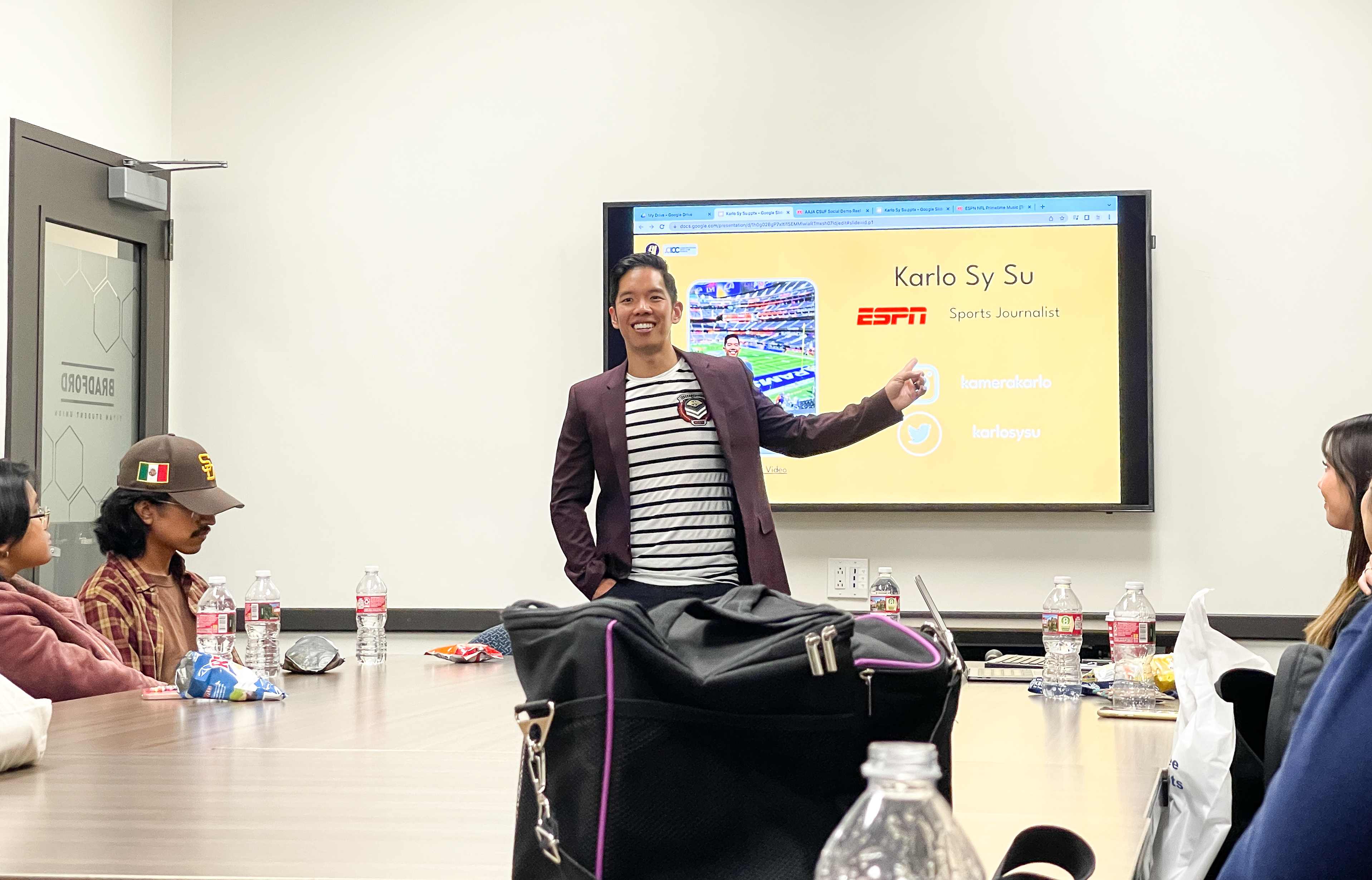 by Annisa Charles
Cal State Fullerton's alum Karlo Sy Su was the alum panelist for AAJA's meeting on Nov. 16 in the Titan Student Union.
Su worked at the Titan Shops for the four years he attended CSUF and went on to become an ESPN sports journalist. Not only did he give information on sports journalism but also journalism as a whole.
Students from AAJA, NABJ and NAHJ attended to ask questions and listen to his tips for the industry.
One of the pieces of advice Su gave was to get an internship as soon as possible in your college career. Some companies won't hire interns unless they're in their last semester or two of school, so he explained to get on their radar early to show them you're passionate. Sending a DM on Instagram or emailing the hiring manager at the company is a great practice just to get your name recognized, he explained.
Another thing he said that students should never forget when pursuing journalism is to be ready for stories to change. Fully embracing the story will help push the story to its full potential. "You never know what the day is going to bring, so always stay prepared," said Su.
He said AAJA didn't exist as a chapter at CSUF during his time attending, but he joined AAJA about four years ago so he'd be able to continue networking and talking to AAJA students. He said students should join clubs to network and create life-long friends.