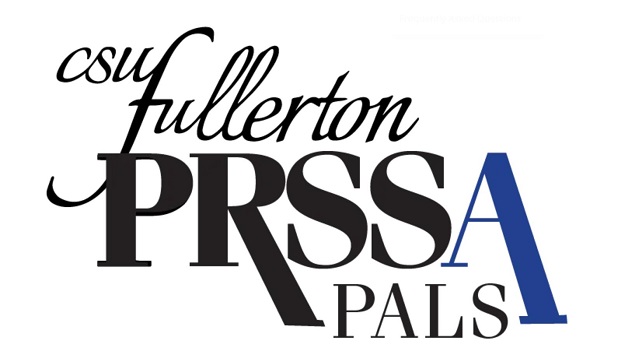 The Cal State Fullerton chapter of PRSSA has officially launched their PALS program, which allows the supporting of their chapter to be affordable, rewarding and personal. This new program allows tax-deductible donations to be used in a variety of ways, which includes providing membership and event scholarships that reduce or remove the financial barriers to participation for PRSSA students, providing impactful & accomplished speakers that will open the eyes of PRSSA members to the excitement and opportunities available in the field of public relations and to provide events that maximize the opportunities for members to network with professionals and open doord to internships and job opportunities.
"Through your support of PALS, we can provide our members with the quality programs and resources they need to maximize their experience at CSUF and jump start their careers," says PRSSA president Kristen Cuaresma. "And we'll be able to do this while making membership more affordable and accessible to all interested students."
Cuaresma also says that even small donations can make a huge difference to the organizations. Click here to learn more about being a PALS donor.