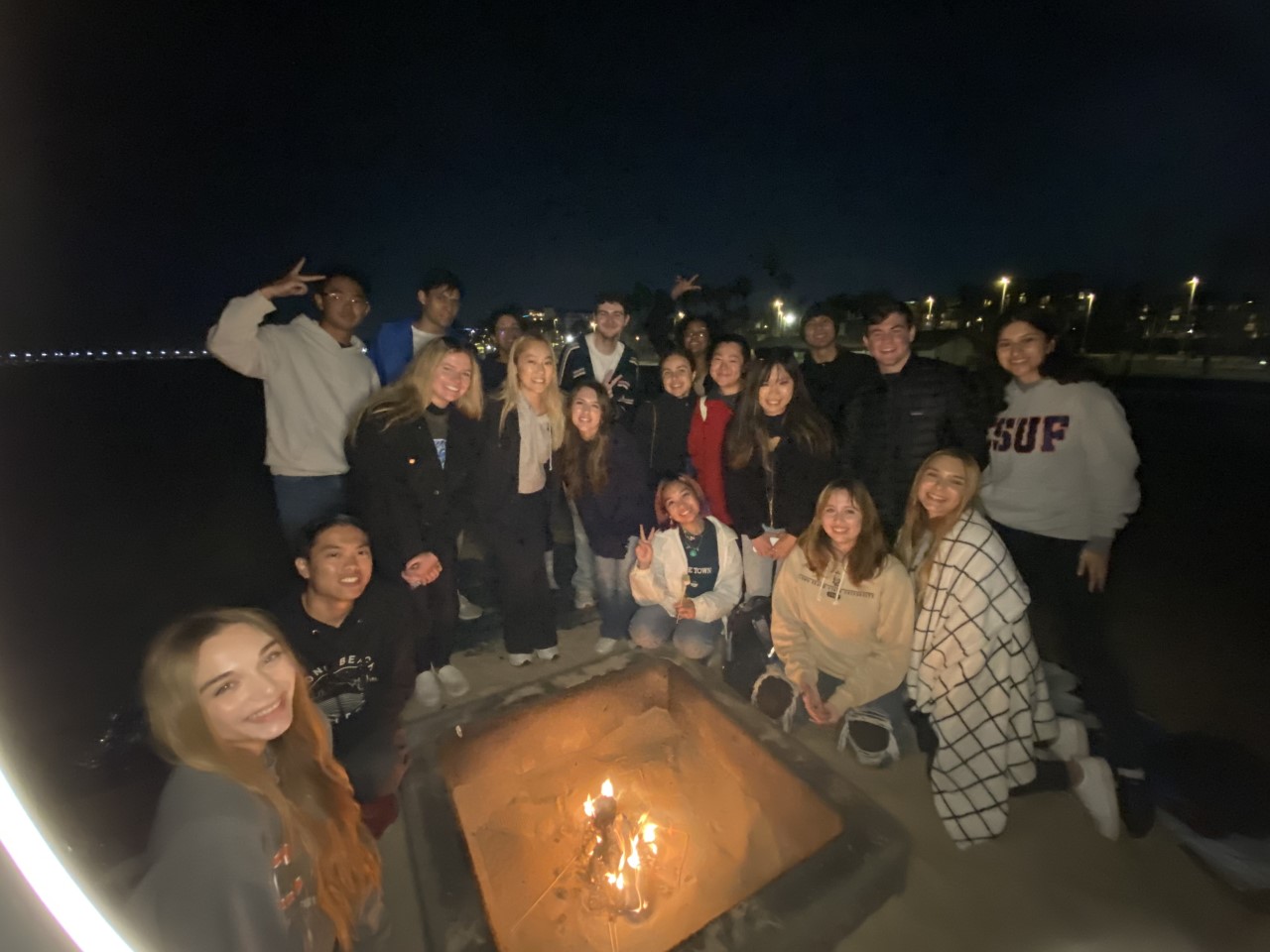 by Annisa Charles
On Nov. 6, PRSSA chapters from Cal State Fullerton, USC and Long Beach State met at Huntington Beach to spend the day together and have a bonfire.
During the pandemic, CSUF's chapter started a social coalition that consisted of seven PRSSA chapters. By doing this, it provided members with cross-chapter opportunities such as networking, online panels and bondings.
After starting this in 2020, CSUF's PRSSA knew they wanted to continue this tradition of getting together and networking with other chapters. The goal was to expose the members to others and make lifelong friends with PRSSA members from different campuses.
USC's PRSSA chapter reached out to Long Beach State and CSUF about getting together, and that's how the idea of a bonfire came up. Around 40 students showed up and enjoyed pizza, smores and Capri-suns. They were also able to play games together like Telephone, Mafia, Move Your Butt and a series of icebreakers.
Moving forward, CSUF's PRSSA plans to have more events with other chapters because of the opportunities it provides to get involved and expand networks.
CSUF's PRSSA president, Priyanka Jain, said her most memorable moment from the night was when everyone was huddled around the bonfire while making smores and getting to know one-another.