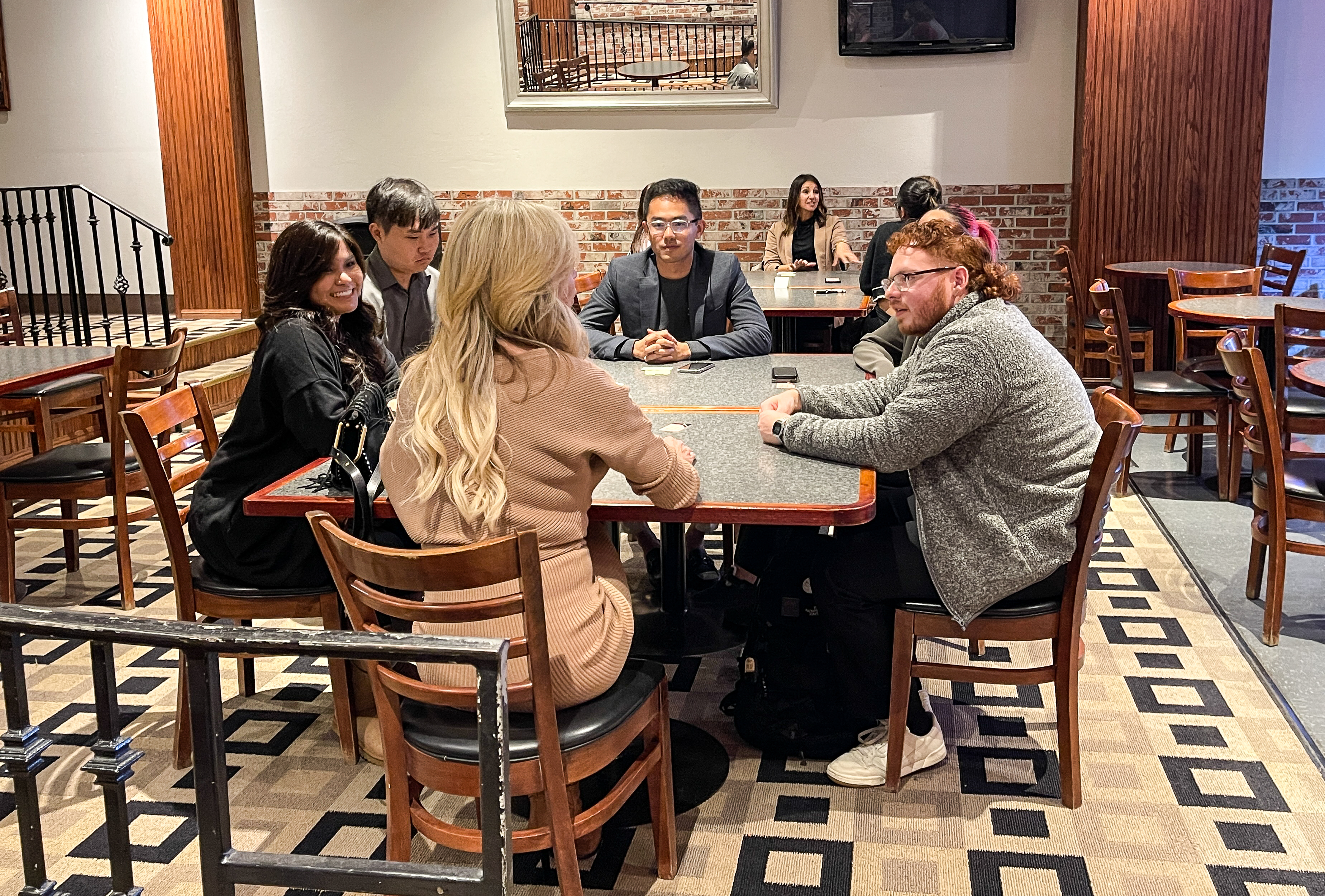 by Annisa Charles
Cal State Fullerton's PRSSA held its first speed networking event for its club members on Nov. 9 in the Titan Student Union Pub.
The event started at 6:30, starting with food and drinks and a chance for members to mingle until 7:15. At that time, PRSSA's five guests set up at different tables around the pub to start the speed networking.
Students would sit with a guest and all sit around the table to ask questions about the industry, exchange contact information and listen to the guest share stories about their time in the PR field. Seven minutes were allotted for students to sit with a guest and network. Once the timer went off, students moved to the table to their left to convene with that guest.
Guests were enthusiastic about meeting the different PRSSA students and talked excitedly about their experiences. Students sat, engaged and wanted more information.
As the event ended, students and professionals were given a chance to continue talking. Not one student moved to leave when the event was called to a close; every student wanted to continue asking questions and gaining connections.
While this was PRSSA's first time hosting this event, it doesn't sound like it will be their last. The executive board said they hope to do this again next semester with a new set of professionals because they saw what a hit this was and how intimate it was to have students and professionals connect one-on-one.