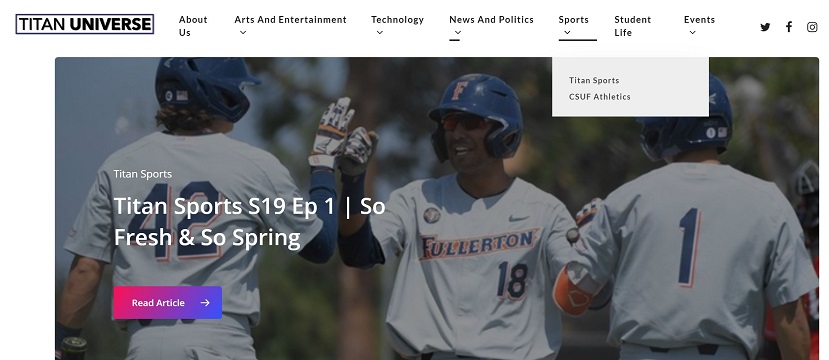 Titan Universe, the website that acts as a central hub for all of Titan TV's programs, placed 3rd at the BEA Festival of Media Arts. Justina Sharp & Kshitij Shah were credited for their work on the website while Eraj Shadaram was listed as the advisor.
"It was really exciting," says Sharp. "I'm glad that they enjoyed our website. We're really working to build Titan Universe as a hub of student information for the entire campus. I think it really means that people care about the student experience and about expanding beyond standard news, sports coverage. They really want to know what it's like to be a student here."
Sharp is senior who has worked as the Coordinator for Titan Universe for the last three semesters. Kshitij is the webmaster.
Titan Universe allows anyone to view the award winning programs produced at Titan TV, such as OC News, Al Dia and Titan Sports.