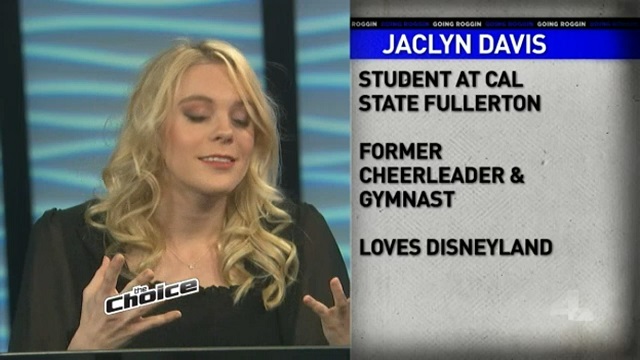 Titan Sports Executive Producer Jaclyn Davis kicked off the first round of debates for "The Choice," which airs on Going Roggin on NBC4 Los Angeles.
"The Choice" is a sports-debate type segment that allows fans with no previous professional media experience to debate professional sports topics against each other. Each contestant is guaranteed two debates. The first debate will "seed" the second round of debates, which will begin a bracket-style of elimination.
Jaclyn is one of two Titan Sports producers to qualify for the final eight. Associate Producer Kyle Fulbright will have his first round in March.
Voting is now open to the public. Click here to vote for Jaclyn.