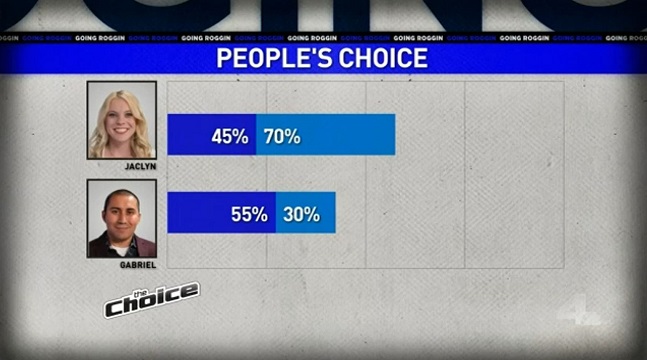 Titan Sports Executive Producer Jaclyn "Sparky" Davis got a big boost from the public vote en route to a 115-85 win on NBC LA's "The Choice." Davis, who will graduate in the Fall of 2020, lost the in-studio vote when NBC4 anchor Fredd Roggin scored Gabriel a 55-45 win.
However, when polls opened for public vote Jaclyn took a commanding lead. She went on to take 70% of the votes on NBC LA's Facebook page to add to her in-studio total of 45 points. Jaclyn and Gabriel debated two topics, with each contestant taking turns and responding. The first topic was about the Lakers and the second was about the Dodgers.
Every contestant this year is guaranteed two debates. The first round determines seeding for the elimination round which will take place after four more contestants have their first round debates. The winner of "The Choice" will earn a seat as a panelist on "Going Roggin" with Fred Roggin.
Jaclyn's round two date is TBD but Titan Sports Associate Producer Kyle Fulbright is currently in the public voting phase. Click here to vote for Kyle.