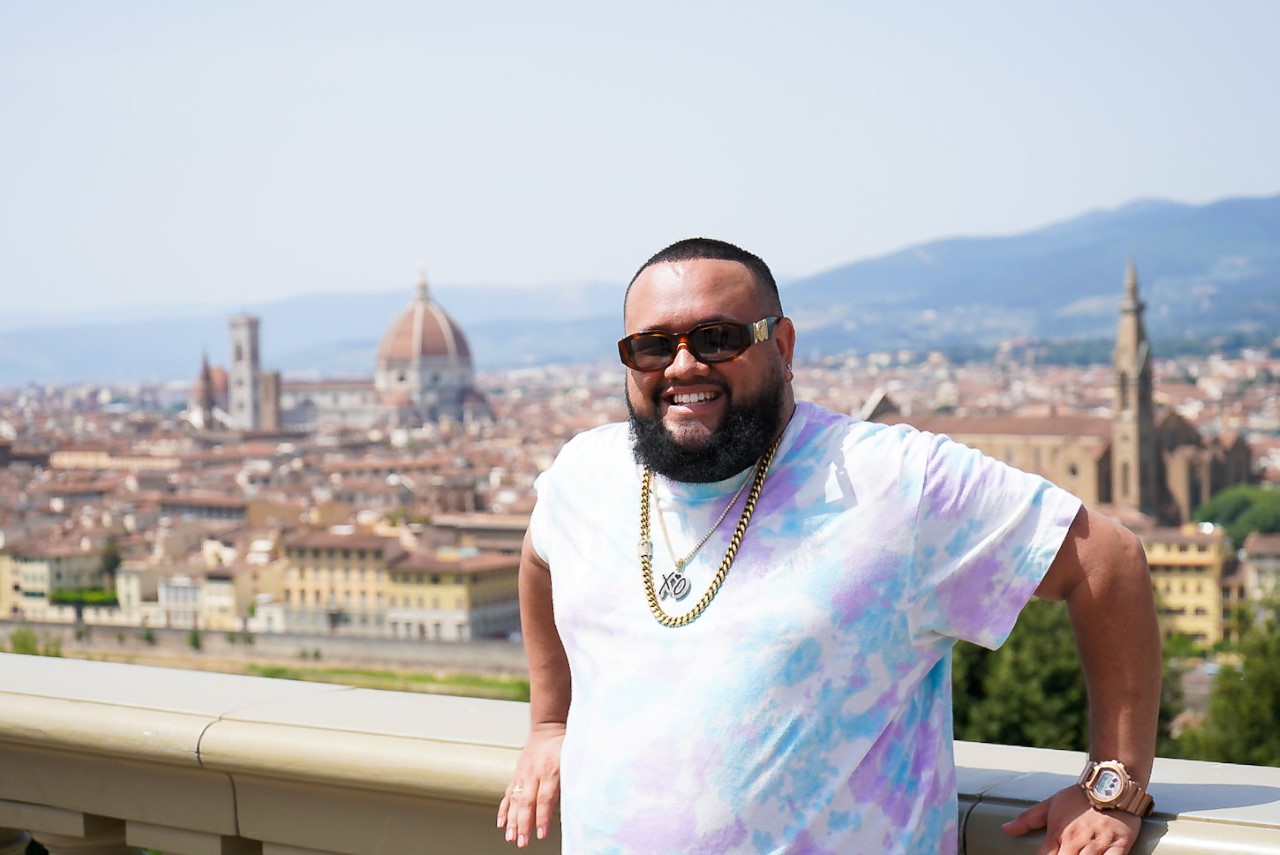 by Annisa Charles
Darius Johari graduated from Cal State Fullerton with a double major in communications with an emphasis in journalism and American studies in fall 2021. While pursuing his bachelor's, he was already working in the industry as a newspaper page designer for a large news organization, the Southern California News Group.
Johari loves art, and while attending community college, he took a desktop publishing class and realized he liked the editorial design. He began doing editorial design for the school newspaper. He has a love-hate relationship with writing; he can do it if needed, but sometimes the story just needs to be done, and other times it's an exciting topic he enjoys.
He had taken an American studies class and found the topics covered very interesting, so he decided to pick it up as a double major when he transferred to CSUF with a transfer degree in communications. He also explained the math of taking it on as a major rather than a minor was only about a four-class difference and excused him from doing collateral classes from the communications degree, so it made the most sense.
Right out of community college, Johari's friend, who worked for the Southern California News Group, referred him to the job. He was hired and started full-time as the newspaper page designer at the same time he was beginning at CSUF.
The Southern California News Group covers 11 newspapers across Southern California, some including the Orange County Register, Pasadena Star-News, Redlands Daily Facts and Inland Valley Daily Bulletin.
He explained that an example of a story he enjoyed writing took him over six hours of just interviews. The story was about a student with cerebral palsy. He attended behavioral therapy sessions and even visited her family to understand every aspect of her life better.
Even though he doesn't like writing, he still takes the time to pick up stories and write them when needed to better his skills. "If you keep running away from it...you're not going to learn it," said Johari.
For his Capstone class, he took COMM 471, which is staff writing for the school newspaper, Daily Titan. He not only wrote but was also an assistant lifestyle editor. Johari also found ways to incorporate art into his role at the Daily Titan, like coming up with photo illustrations or making illustrations for stories.
He was also the art director for Tusk magazine in spring 2020. He said he prefers magazine writing and design because he can take a little more time working on the stories.
Due to already working in journalism and having two years of experience, he didn't have to have an internship to graduate. In place of the internship, he just had to take a level 400 communications class. He said he does regret not being able to take on an internship to gain experience with another company.
Classes that teach digital foundations at CSUF helped him better understand design and added to his personal growth as a designer. The course broke down the programs he was already familiar with and helped him better understand them step-by-step. It taught him how to be quick and efficient, which bettered his work.
His advice for students is to explore what they know and enjoy and join a club on campus if they feel as though they don't know precisely what that is yet. He said that becoming involved in clubs helps build connections that are so important in college. "It's a great resource to try to find your passion," said Johari.